Cold weather has finally decended on us in the Bluegrass. I woke up Tuesday morning to a smattering of snow on the ground, which was perfect. Bryan and I had just watched White Christmas the night before, and as he padded into the kitchen for his morning coffee, he began singing Irving Berlin's "Snow." Being Kentucky, it was all gone by that evening, but seeing a dusting of powder on the ground finally got me in the mood for the holidays… But also in the mood to stay warm and snuggly.
Given today is the first day of Winter, and the shortest (and one of the chilliest) day of the year, I thought I'd touch base on how to add a little more warmth to your homes around the cooler days.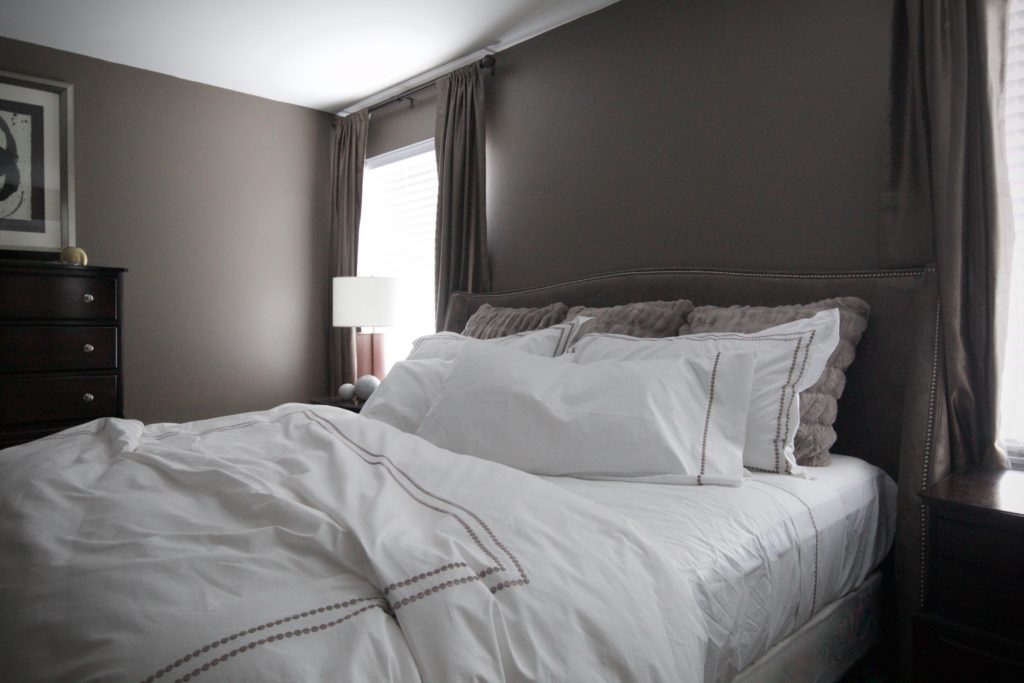 Every Thanksgiving or so, our home starts to lightly transform for the colder weather. We've traded out our linen bedding for crisp cotton, but we add a weighted blanket under the duvet, and fur shams appear, making it easier to settle onto the bed for afternoon reading or nighttime movie watching. This year, with our new sheets from Pottery Barn, we snatched up a few faux fur Euro shams as well, and their presence just makes me want to snuggle into bed early every night.
In the living room, fuzzy and textured blankets appear, perfect for covering up while reading a book or working on the laptop, but just seeing this one- with it's super soft weave and furry pom-poms- makes me wish for a roaring fireplace and a cocktail.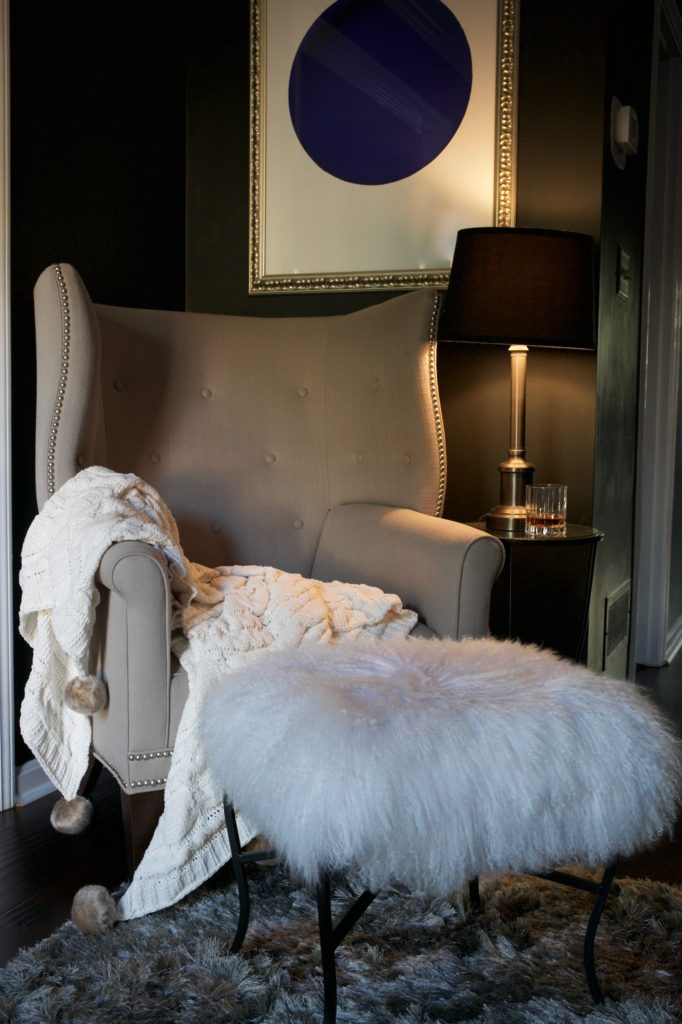 Smaller touches help to ease into Winter as well- a decanter of Scotch appears on the bar in the kitchen, and candles that smell less like tea, lemon, and florals, and more like black pepper, clove, and balsam are peppered through the house. Our usual bright, fluffy florals in the kitchen are replaced with stockier branches of thistle and cedar. In the guest room, a pile of extra blankets assure any overnighters that there will be plenty of temperature options.
More than anything, comfy pajama options make me feel like the seasons are changing, and just recently, I've started searching for something wooly and soft, like the options from Naked Cashmere. We'll see how that pans out.
I hope your first few days of Winter bring easy holiday travel and lots of family love, and no matter what, I hope you stay warm.
** this post is not sponsored in any way. all thoughts and opinions are my own **
** photos by Don Lehman **