This year, at Derby, we have an issue. A big issue. My beloved ladies at The Hat Girls have relocated… and they're only a few blocks away from my house instead of on the other side of town. This is dangerous for my bank account.
I realize I just said that I needed nothing as a resolve this year, but friends, we're only 100 days away from the best holiday around!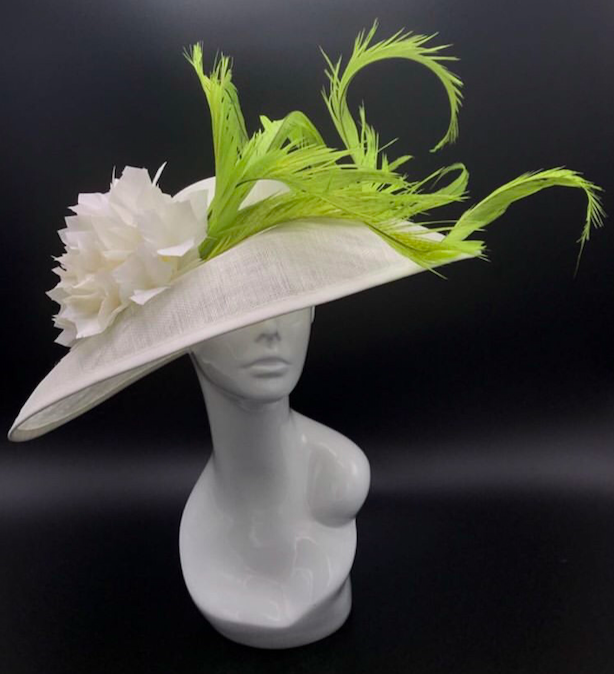 Last year, the girls posted the beauty above on their Instagram account, and I fell in love. I do try to keep things mixed up year to year; Large, traditional hat to funky little fascinator. Last year, the funky fascinator reigned. This year, I may need something wide-brimmed and shady.
Our plans this year will mirror last- we loved having our cousin Jeff in town. A mess of friends in a dining room at Thurby and a tour of Bourbon Country on Friday before an all-day bet-a-thon on Derby Day. I'm looking forward to the Board of Realtors Day at the track (off shoulder black dress and a black and white fascinator?), the Woman's Council of Realtors fashion show… I can't wait for the festivities to begin!
As always, if you're into looking for a topper for yourself, be sure to check out The Hat Girls website and instagram for inspiration and a variety of toppers for purchase. Support a local business, and get ready for the season!
** this post is not sponsored in any way. all thoughts and opinions are my own **
** photo via The Hat Girls **