I mentioned a couple of weeks ago in our wedding story that Bryan and I sort of thought about two potential wedding scenarios: Chicago at Christmastime and Palm Springs at the end of summer. While I'd always had a vision in my head fo what a Chicago wedding would look like, it took some time, some creativity, and some Pinterest stalking to gain inspiration for Palm Springs nuptials.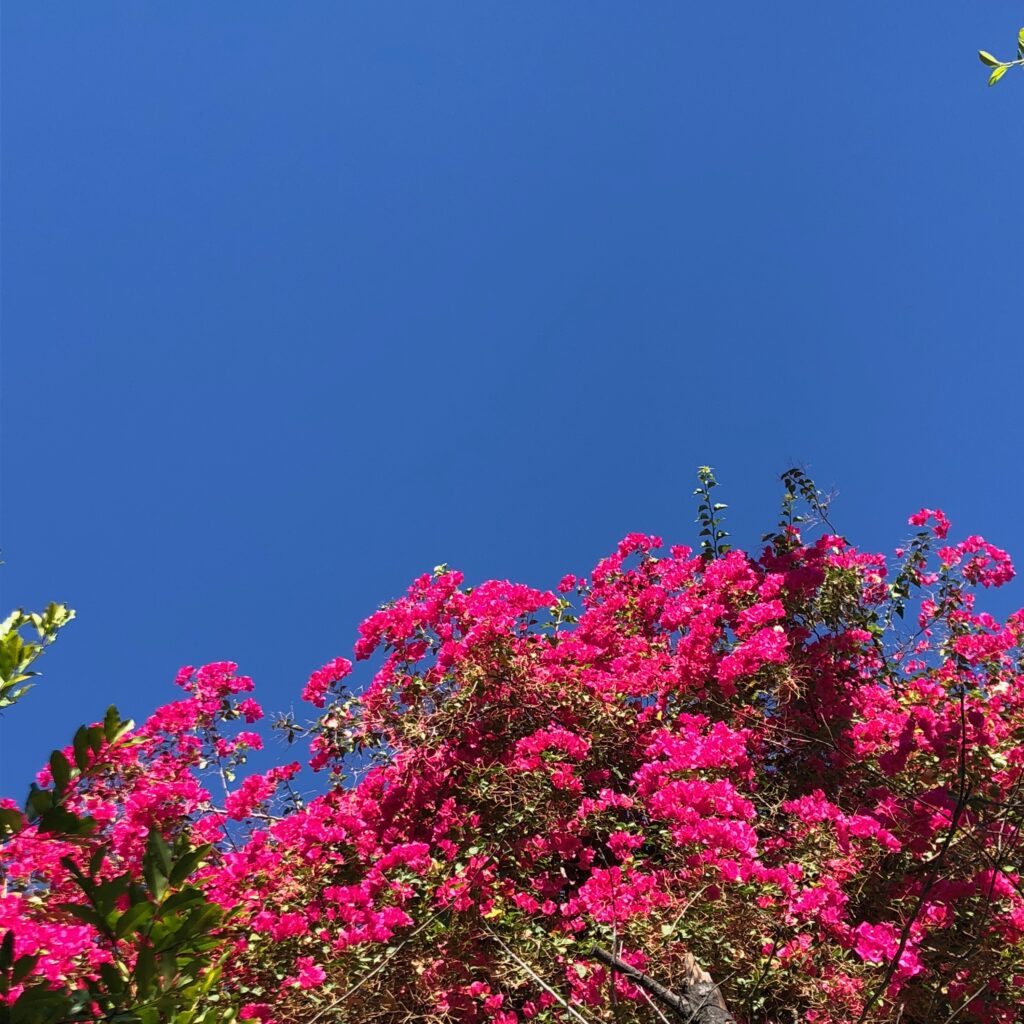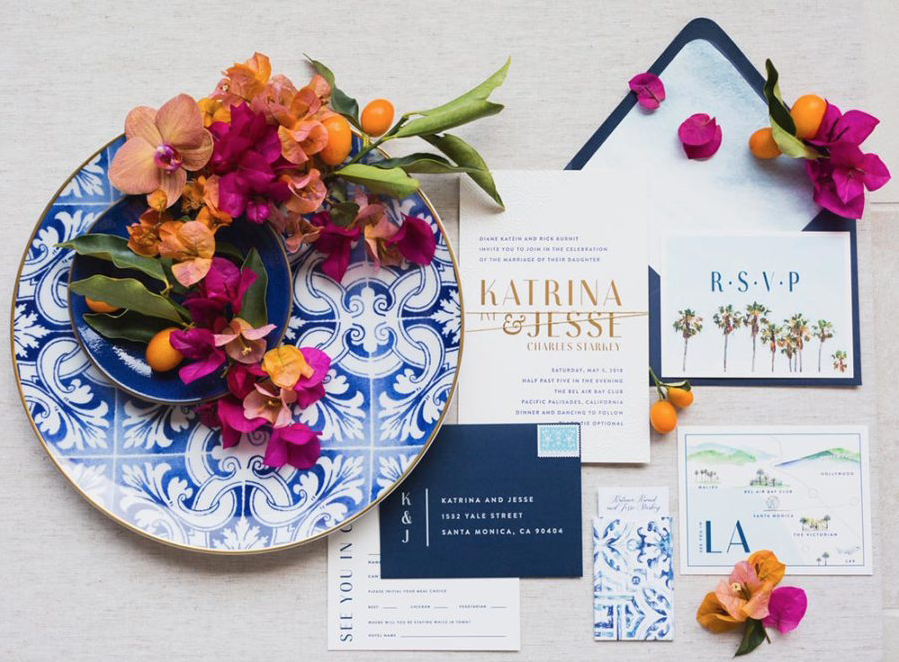 All I could think of were the vine-covered front of the Mafiya Suite and the doors at the Gene Autry Residence at the Parker. I'm always entranced by the bougainvillea that explodes from every window and wall throughout the grounds, and I know I would work them into the day in some way, like, for instance, in the bouquet, in my hair, watercolored onto the paper…
I'm sure we would have eloped, just as we did in Chicago, and the backdrop and warm sun of the Palm Springs desert would have been a lovely time. I had my eye on the Lucy Gown from Alexandra Grecco (partly because of the back), and Bryan would have been thrilled, I'm sure to have only had to wear khakis and a light blazer in the heat. Perhaps we would exchange vows while Groove Armada's At the River played on a speaker somewhere in the hedges. Norma's Doughnuts could have substituted as a quick wedding cake, and for dinner, we would have jaunted into Melvyn's at the Ingleside Inn for filets and cherries jubilee.
I'm sure every bride has so many what-ifs in her mind, and it's hard not to be overwhelmed with ideas and styles, especially with Pinterest floating around access to every type of wedding out there. Finding one that fit Bryan and my personalities and felt right wasn't nearly as hard as we thought it would be. My advice to any soon-to-be-married couple? Stay true to yourselves, and don't be swayed by the 1000's of magazines or wedding-themed reality shows that are there to distract you from you. Stay on budget- have a budget- and know that no matter how you plan, there is no perfect.
For us, Chicago was absolutely the right choice, as was the velvet tux, the moody flowers, and the Italian dinner afterwards. I would have wanted a little snow, but that's the only alteration I would have made. If you want to see my moodboards, though, for both Chicago and the alternate Palm Springs, check them out here and here.
** this post is not sponsored in any way. all thoughts and opinions are my own **