My company, Semonin Realtors, calls home a full floor in a chic, modern building in Louisville's East End. Last year, as we shifted a few offices and and desk spaces around, I was fortunate to move into a corner office overlooking the parking lot on one side, and a large, deer-filled field on the other. While the space and the views are freaking amazing, the corporate vibe needed a little zhushing in order to feel personal.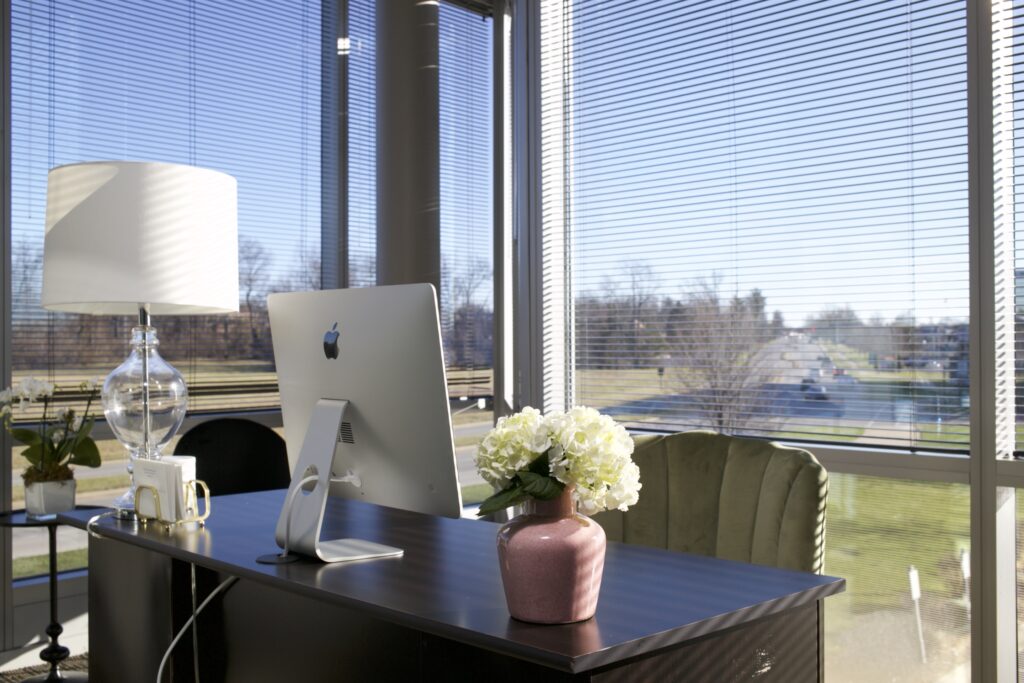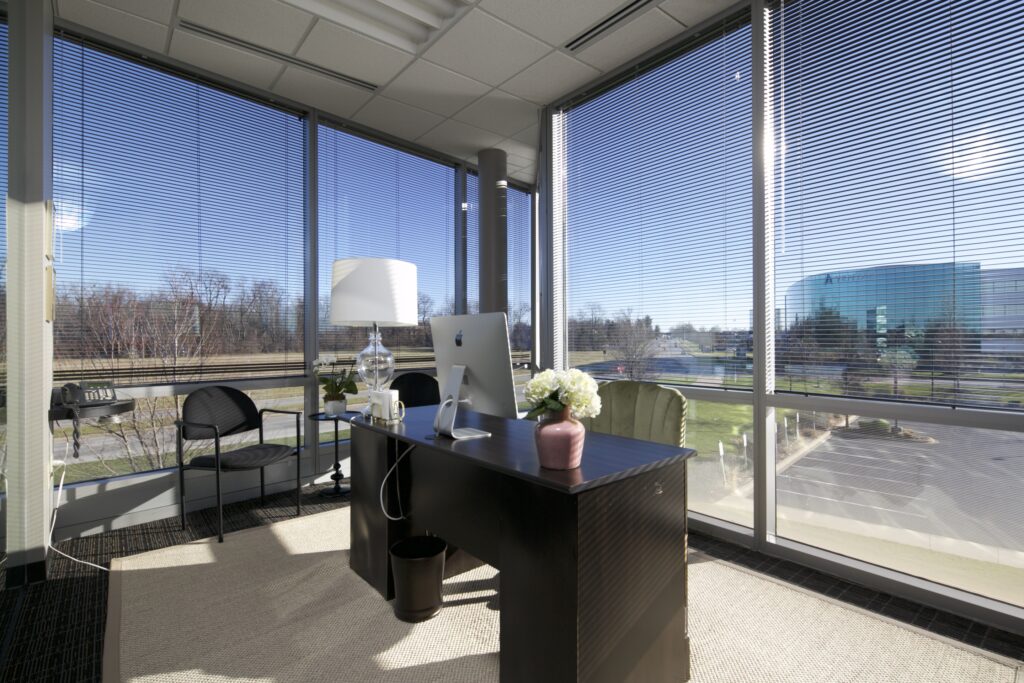 My desk isn't the greatest by any means… It's an old one, that's made it through two moves and has been living in my basement for a few years. But the dark tone gave me something to go off of.
To cover the carpeting, I bought a relatively large pale beige sisal rug from Overstock. Paired with my desk is a gorgeous olive green velvet swivel chair (From Pottery Barn Kids!!). I turned two 3×2 cubbies from Target on their end for a tall line of bookshelves. Black fabric cubes provide a ton of needed storage. All of my frames, the mirror, the small side table, the letter holders, marble canister, and lamps are from Target.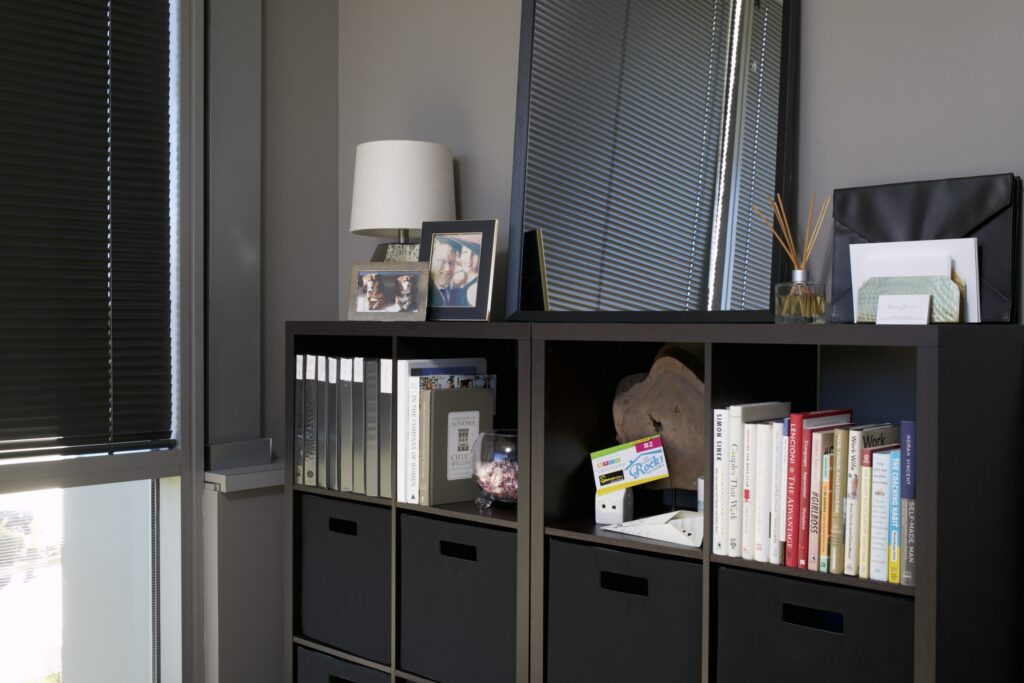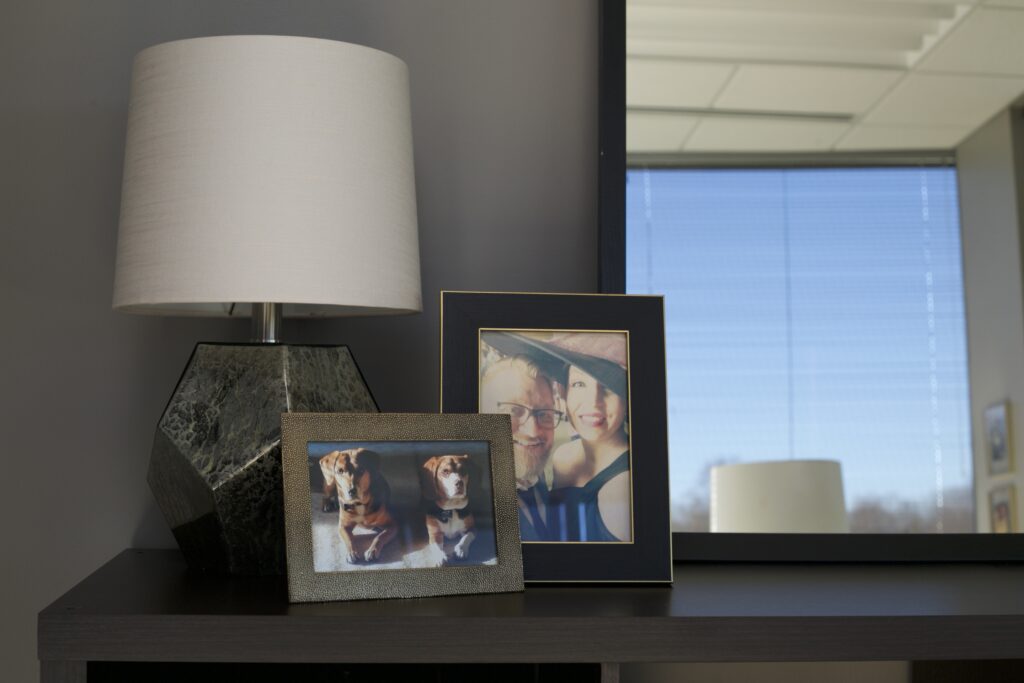 Eventually, I'd like to hunt down the same sofa we had in the Bellaire living room and have it along the window for more comfortable seating, but for now, two black chairs from our general office space are working just fine.
I've found that I'm more productive in a space that feels a little more like home, and I do feel settled in in this spot. I love that I'm surrounded by photos of my family- my brunch bunch, the pups, and the Hubbo- and my chair is the coolest little spinny spot to perch in. It feels like an office, yes, but it feels like home.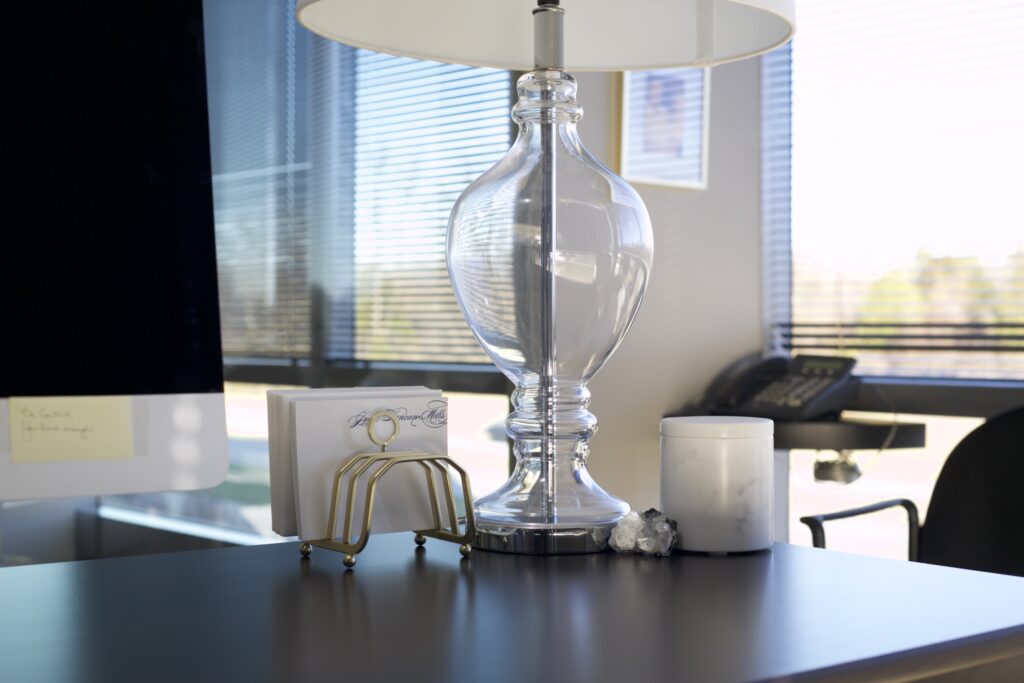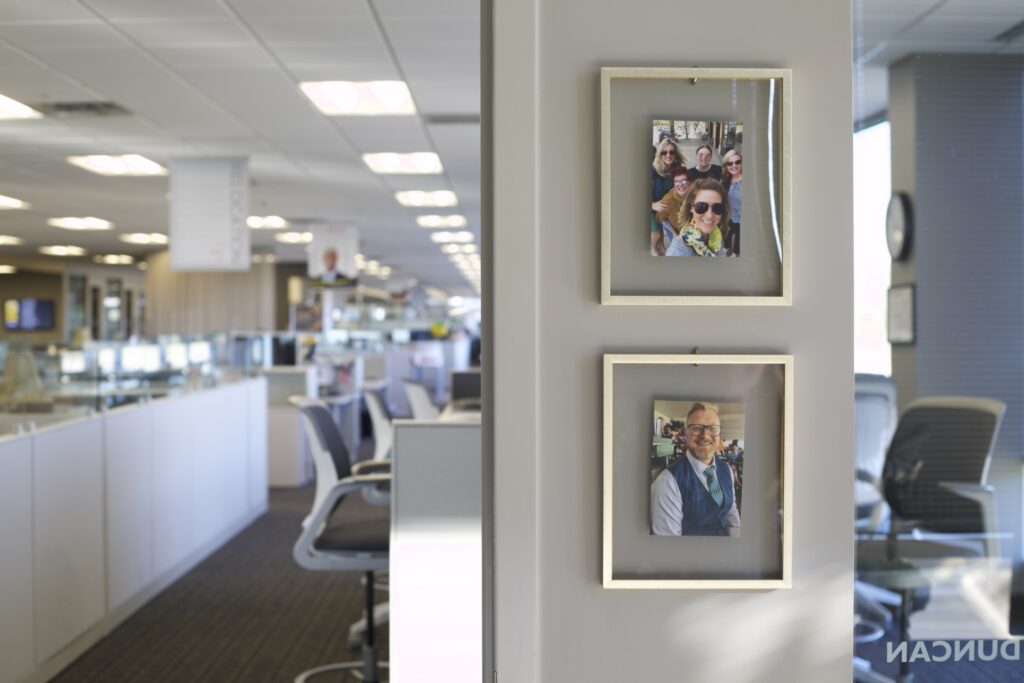 ** this post is not sponsored in any way. all thoughts and opinions are my own **
** photos by Don Lehman **