All I can say is that we are so, so lucky to have a friend in Bridget down at Mahonia Studio.
When we settled on a Chicago elopement, I knew Christmas was the perfect time- the city lights up, the skies turn a silvery blue-gray, and Champagne becomes immediately appropriate for every day. While I wanted to stay away from red roses and holly, I wanted our flowers to have a holiday feel while still feeling like something dramatic and moody we'd have in our own home.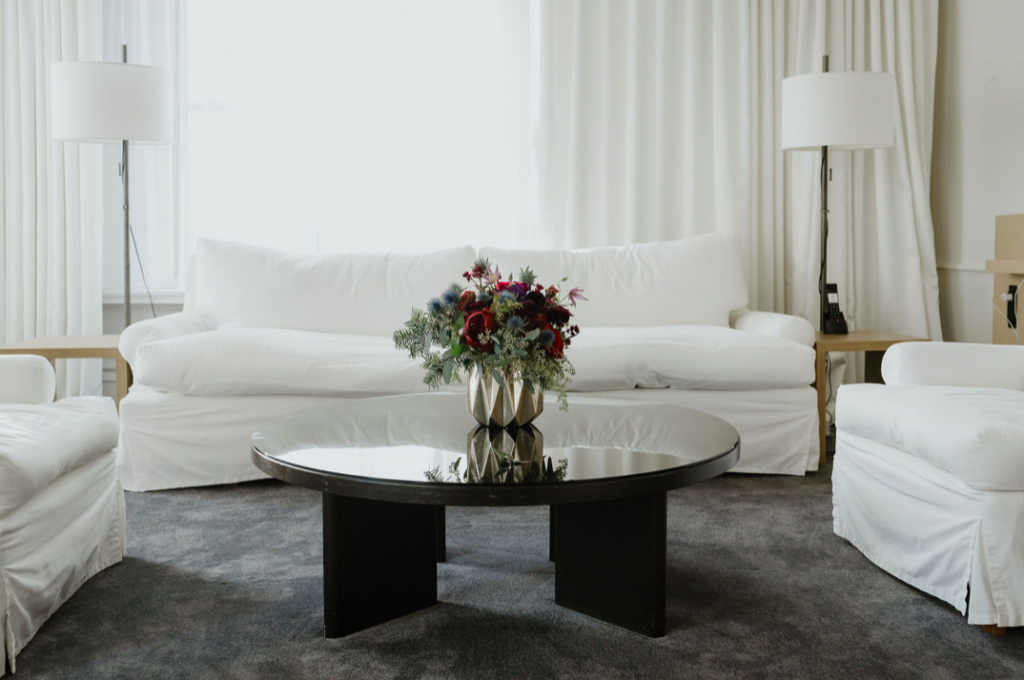 Bridget delivered. I sat with her for just a few minutes in October to brainstorm a bouquet that was Christmastime and Joyce-and-Bryan perfect. My only real hope was to include thistle… it reminds me so much of my dad and our farm, and- two birds with one stone- satisfied the need for "something blue."
It was Bridget's idea to use Bryan's bunny pin as a base for a small boutonniere, and she kept it simple, with a thistle, and festive, with a green velvet ribbon.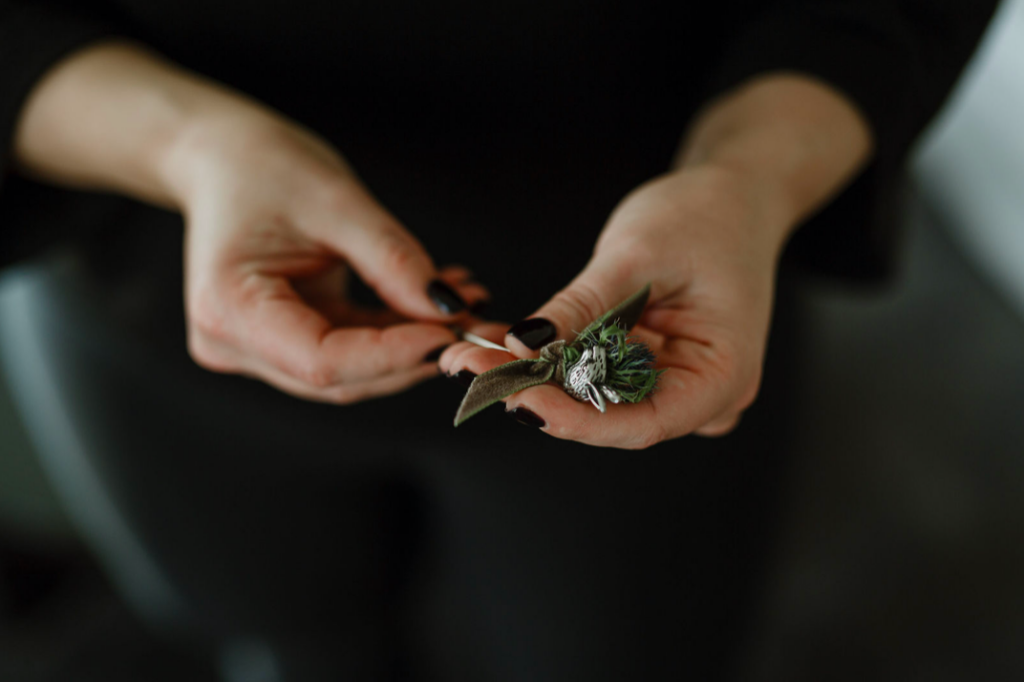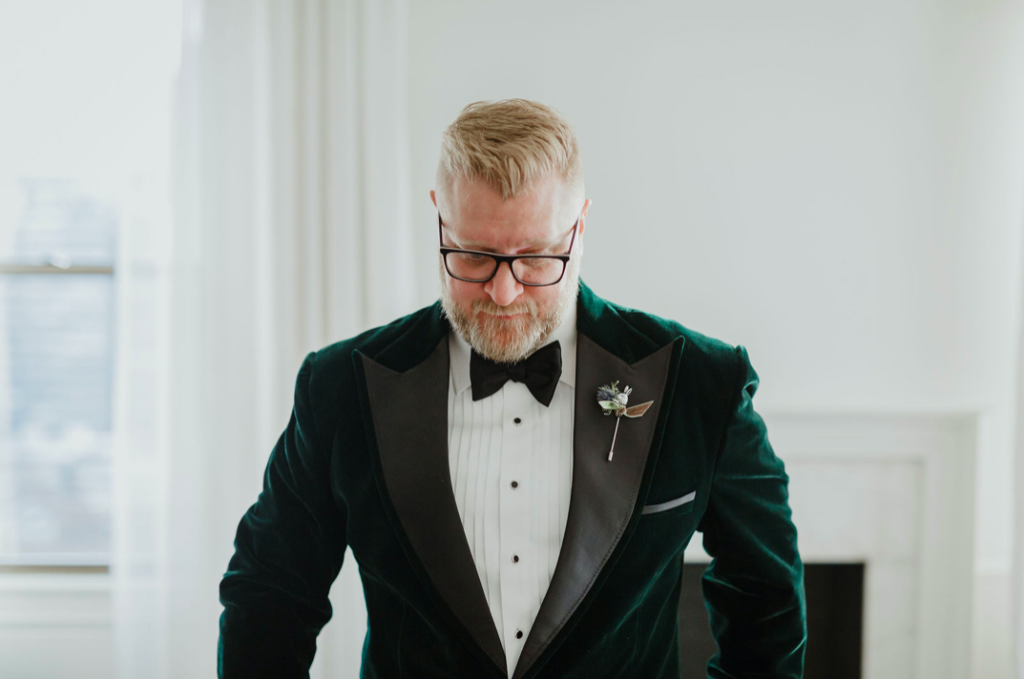 My bouquet, by contrast, was a burst of winter-colored florals. Deep red peonies, burgundy ranunculus, and purple anemones mingled with seeded eucalyptus, winter greenery, the thistle, and pale violet clematis. Throughout the first of our stay at the always-fabulous Ambassador Hotel, they sat, slowly opening their faces in a modern gold vase Bridget lent us for traveling.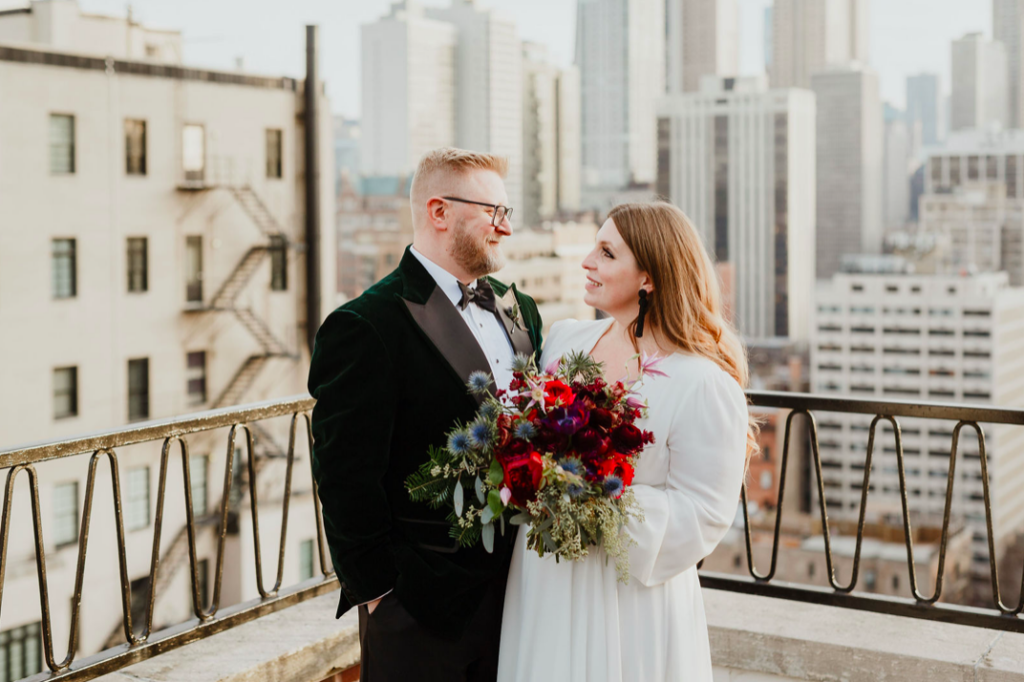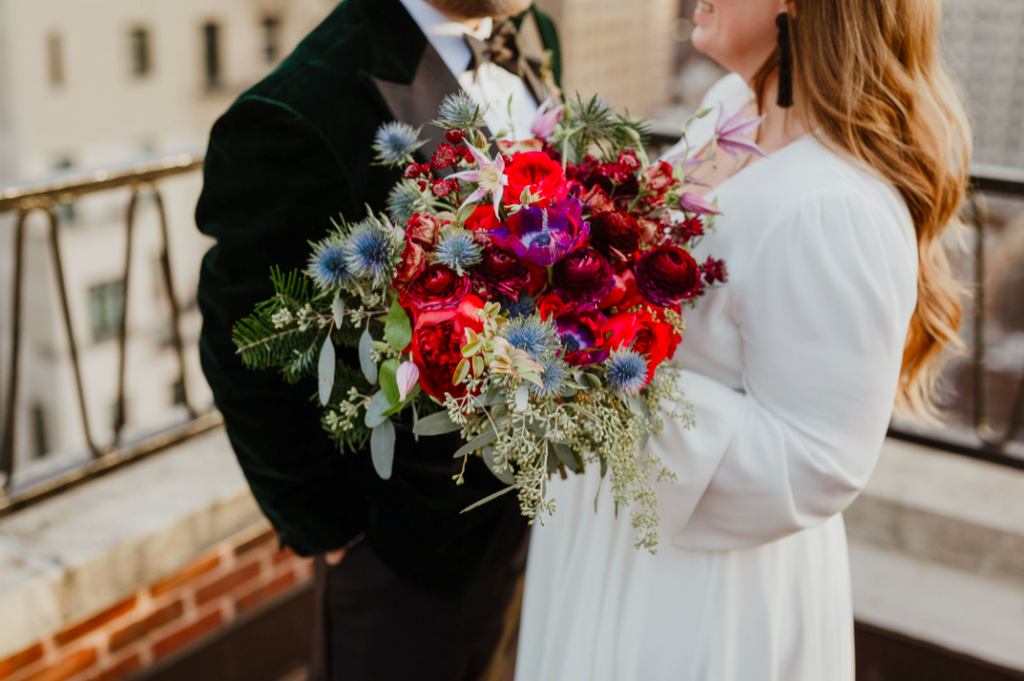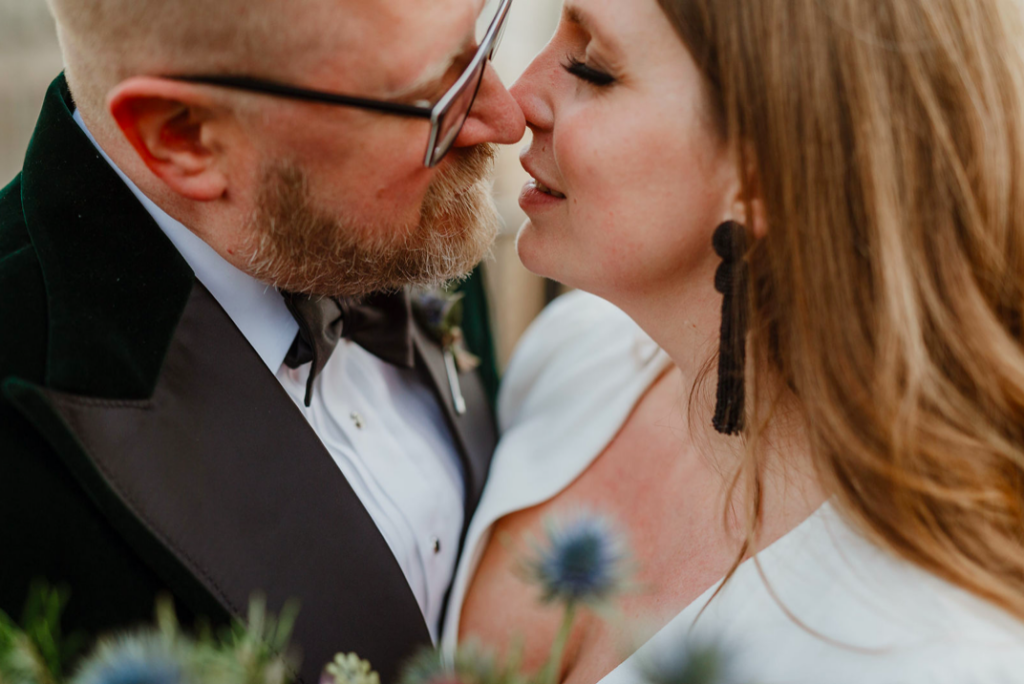 As simple as my dress and our surroundings were in our all-white suite, the florals really took center stage, and I wouldn't have had it any other way.
** photos by Mark Trela Photography **
** this post is in partnership with Mahonia Studio. All thoughts and opinions are my own **