It makes any bride giddy to hear folks compliment her wedding day attire! Bryan and I have gotten so many compliments on what we wore for our big day- I wanted to share a few details.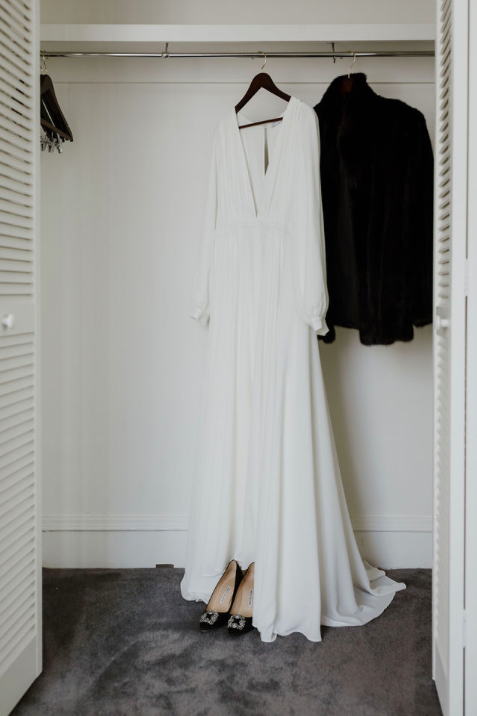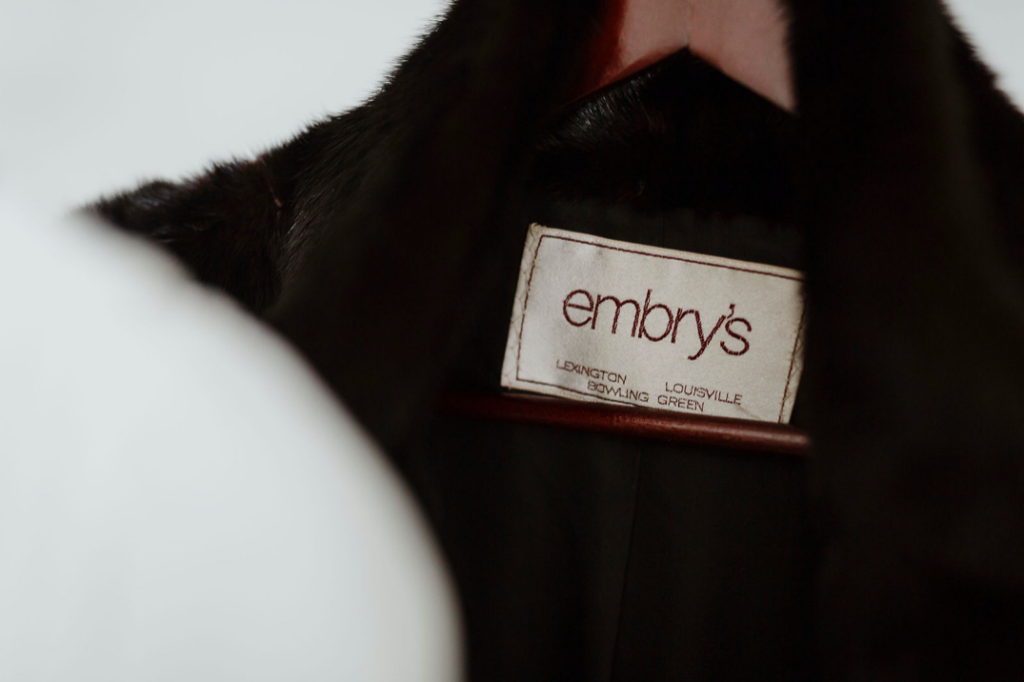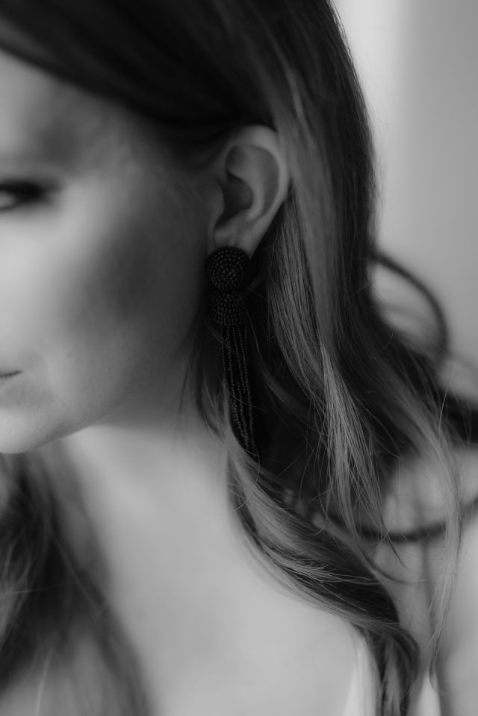 My dress was Joanna August from Nordstrom. Sadly, the website only had a teeny size I couldn't have fit into if I tried. I fell in love, though, with the simplicity of it, and the huge, flowy skirt… I reached out directly to Joanna August and they made the same gown for me to my measurements. I can't say enough about their customer service. Such sweet folks!
Shoes are the Hangisi from Manolo Blahnik in black satin. Earrings are from Indian Summer Collection. My coat is my grandmother's vintage mink, bought here in Louisville at Embry's many, many years ago.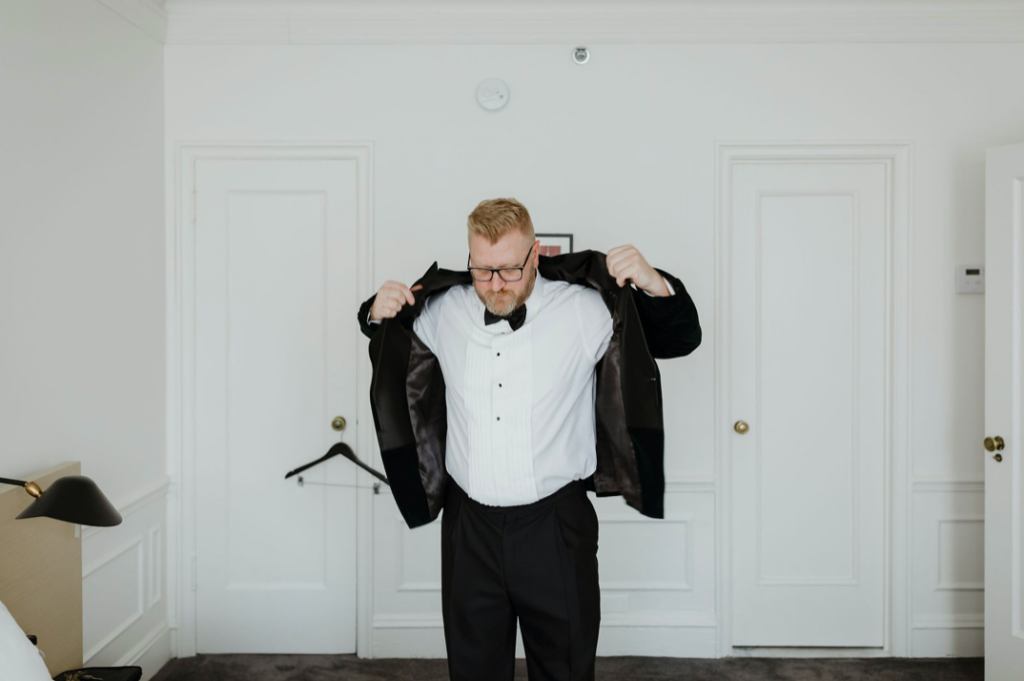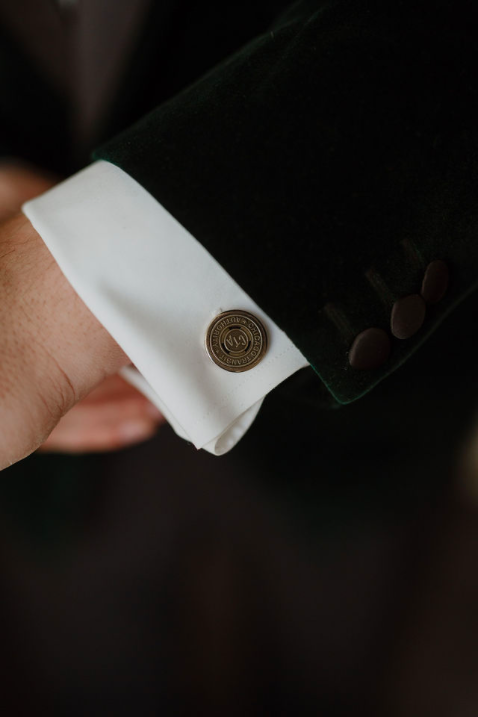 Bryan's tuxedo jacket was custom, though his pants are part of his Hart Schaffner Marx tux. Shirt, tie, and button covers are Cremieux. His cufflinks are old Chicago Transit tokens purchased from Ethyl 3.9 (part of Scout), here in Louisville. Shoes are the Princetown loafers from Gucci.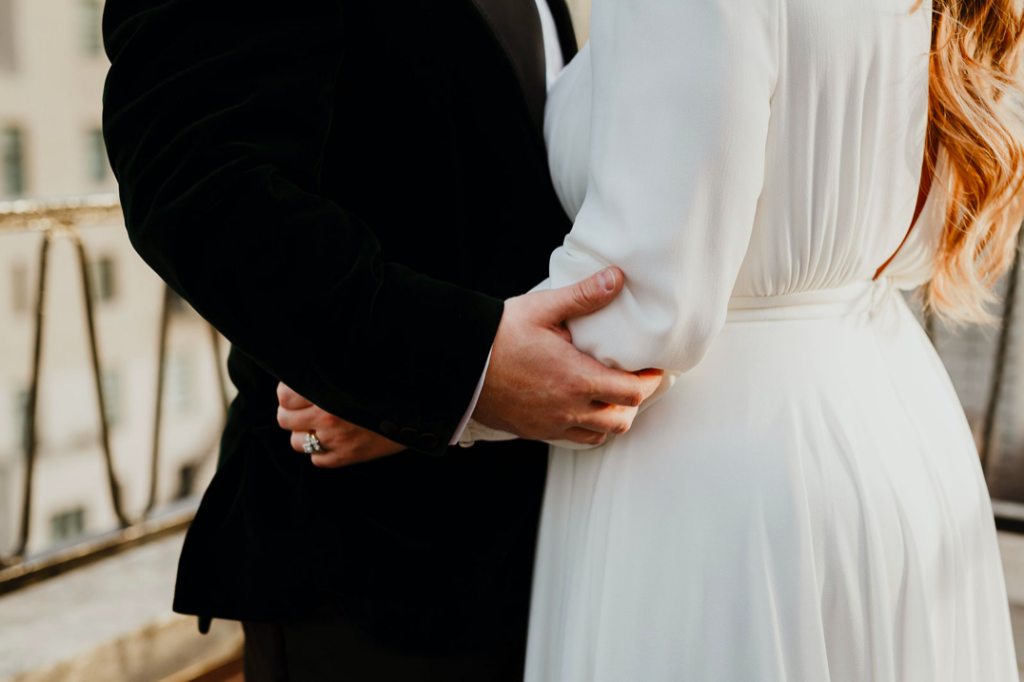 It's really the details that make the day, and we are so lucky that Mark Trela's lens captured so many of them.
** this post is not sponsored in any way. all thoughts and opinions are my own **
** photos by Mark Trela Photography **