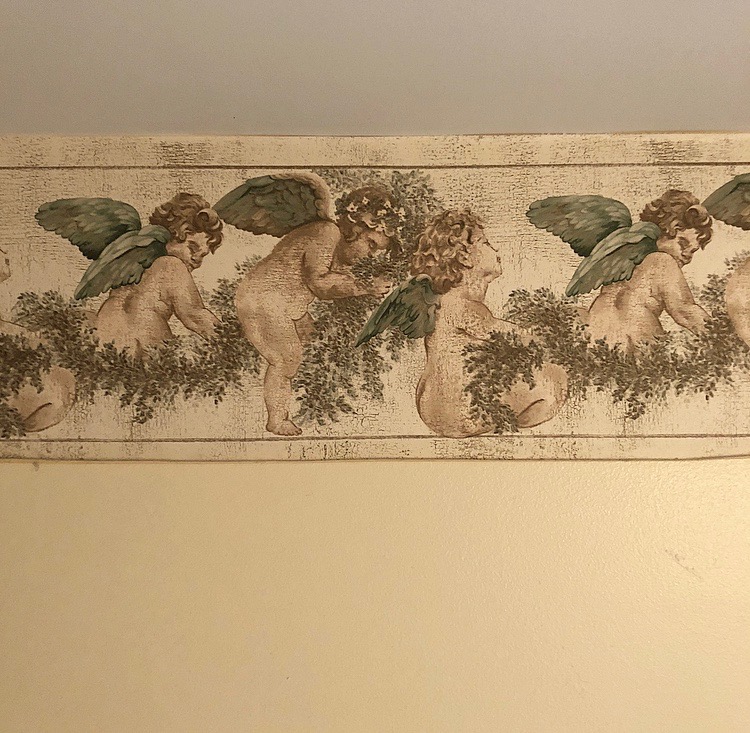 It's been almost two years since I mentioned to you just how horrid my master bathroom was… Brown, fake marble bathtub surround. Super basic oak vanity. An overhead, off-center vent/light situation that didn't work. For 6 years, I've wanted nothing more than to have a prettier master bathroom than we do now. There's a fantasy of combining the bathroom and a small former laundry closet to make a huge walk-in shower, floor to almost-ceiling marble tile, Kohler fixtures and gorgeous lighting. Truth be told, there was nothing really wrong with my bathroom, other than that on occasion, the toilet would run a little longer than seemed normal. Still, knowing I had the ability to change things up has finally pushed me to do something.
I'd love to go ahead and gut the entire space, but the plan of a walk-in shower here means that we'd be a bathtub-less house until we redid the other bathroom, and neither Bryan nor I could live with that (I love to soak and read, and he's a fan of ice baths). The other bathroom, the one that lives in our second master, is the one he uses on a normal basis, and it's definitely due for more of a gut renovation than mine- the door won't open all the way because it bumps into the shower, and the toilet is facing the door, which seems very un Feng Shui to me. The plan is to take it down to the studs, remove an unaccessible closet (unaccessible because the door-facing John is in the way), move the toilet, and install a huge soaking tub with an overhead shower. That project, though, needs a little more budgeting than my little bathroom makeover, so we decided to move along with this one first.
As it stood on Monday…. here's our master bath: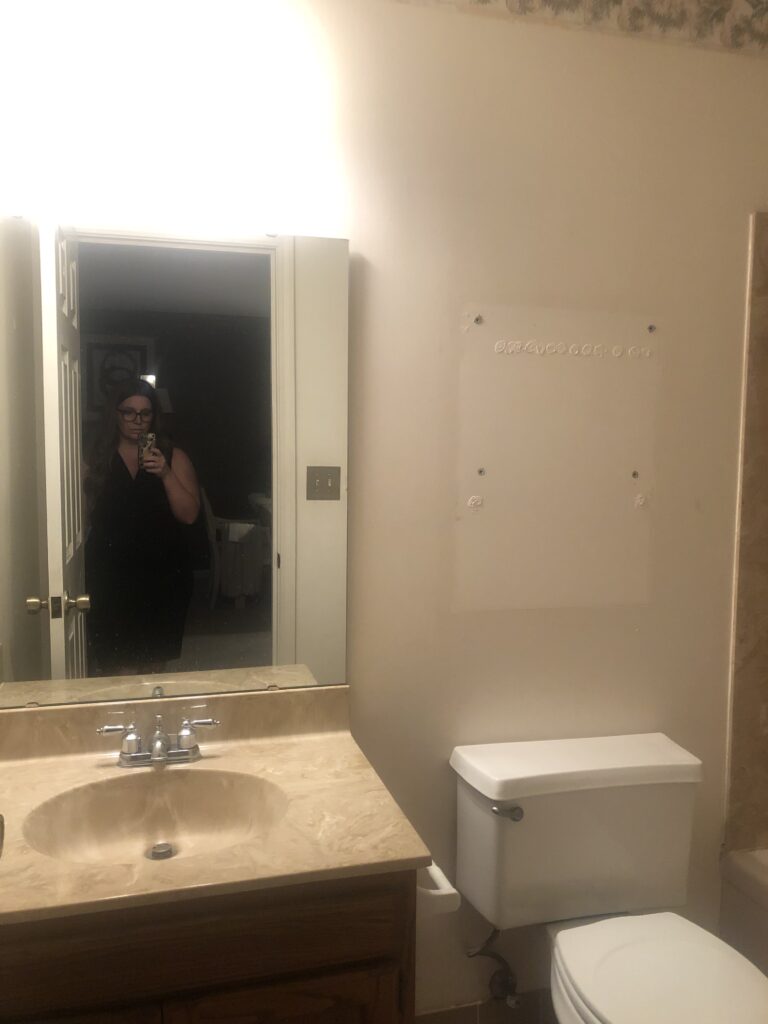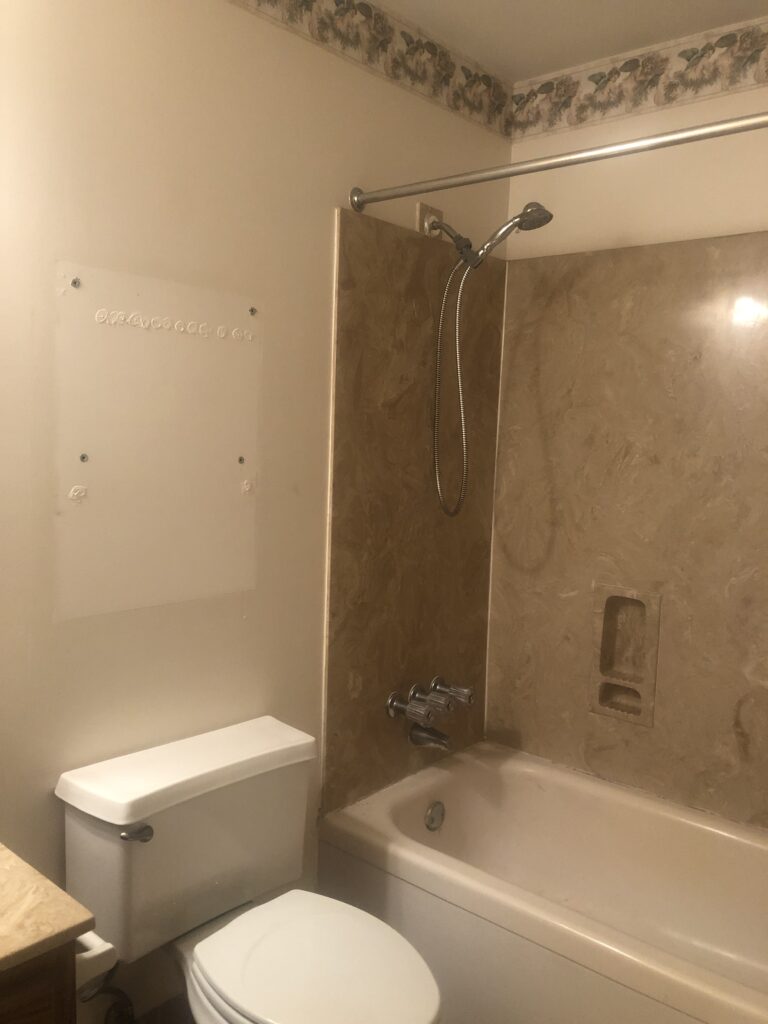 Not the prettiest thing in the world. As you can see, it's small- not quite 5 feet wide, so that the tub has to recess in a wall.
The off-white square above the toilet is from a wall-hung medicine cabinet that was here when we moved in… I've just never removed the hardware, sanded, or painted. This was just never a space I've felt happy in, but it's so unused by anyone other than me that I didn't see the use in refinishing. Now, though, I feel like I've reached the breaking point, and I HAVE to have a quiet bathroom space that looks and feels like it belongs here.
The plan? Miracle Method is coming in to refinish the tub, the surround, and the floor in a non-skid white finish. the wallpaper border is coming down (See ya later, you creepy cherubs!!), and the vanity and walls are being painted. The toilet and the countertop are being replaced, as is all of the hardware. The vanity light is coming down, and a bright, pretty overhead light is going in, centered in the room. New mirror, new art, and some fun accessories, like newly-monogrammed towels and glass bath salt holders.
I'm hoping to have an update soon, and hoping that I can at least plan a soak in the tub sometime this coming week- one of my favorite self-quarantine activities is a book in the tub with a few candles…
** this post is not sponsored in any way. all thoughts and opinions are my own **