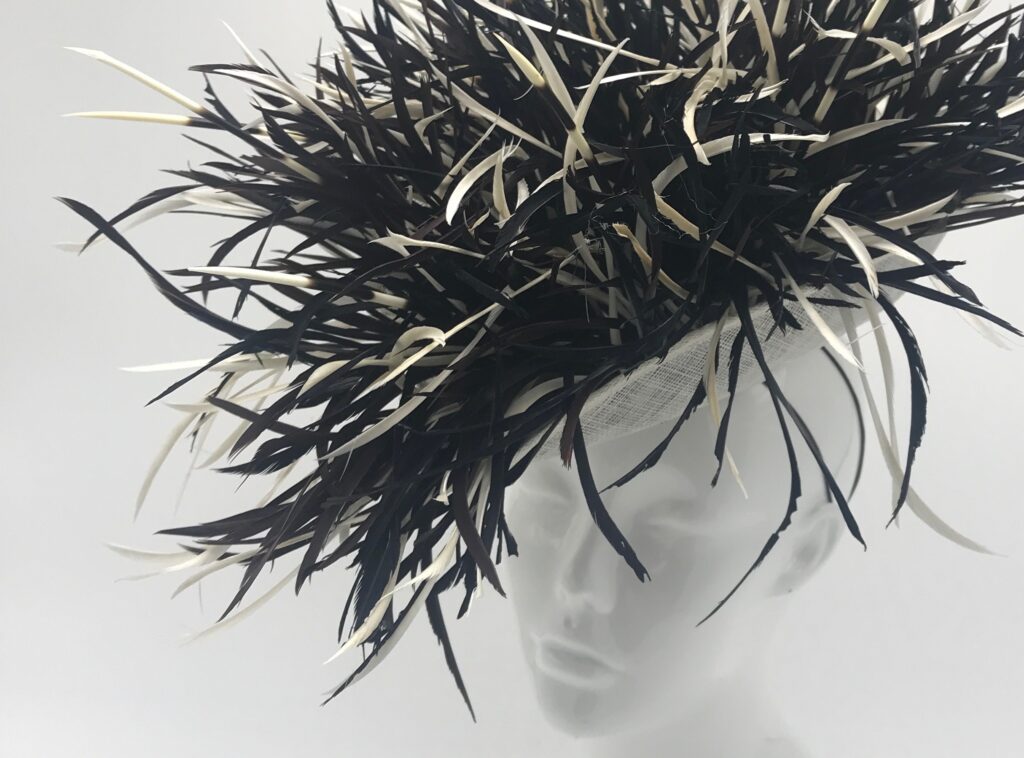 HOW?!!?! I repeat…. HOW?! did I miss my 100 days from Derby post???
Could it be possible that it's been dang near 2 years since we were able to really celebrate the greatest two minutes in sports? Perhaps we're all in a Covid haze, and completely unaware of what day of the week it is (or month of the year it is). Regardless, here we are, a mere 96 days away from the Kentucky Derby, hoping that it will happen this year, in the traditional sense.
Thurby to me has become an only slightly more casual version of the big day. I've loved wearing jumpsuits the last few years, and the teal number with the porcupine-quill fascinator from a few years ago remains one of my favorite looks. While the porcupine was quite out there (literally- it was HUGE!), I did love it, but I think it needs to stay in the closet for a few years between runs. Instead, I'd pair a jumpsuit with one of the miniatures from Maor Zabar. Could he do a couple of mischievous Beagle puppies, perhaps, or racing horses?
Derby…. I spotted this dress of Rebecca de Ravenel's last year, and instantly fell in love. I'm not by any means a lover of pink, and, quite frankly, I'm not 100% sure that a bow-front dress would do best on a rather hippy, rather busty gal like myself, but pretend it would… I'd top it with this fun piece from The Hat Girls, and hope that Bryan feels comfortable in his pale blue seersucker suit, a crisp white shirt, dark blue bow tie, and his floral blue lapel pin.
I remain hopeful that this year, our city can come to life again, and the man and I are able to perch in our normal seats, betting and losing, cheering and toasting the weekend with friends. I hope the same for you, sweet readers. Whether it's Derby or 4th of July fireworks, cheers to all of us gathering to celebrate again, soon.
** this post is not sponsored in any way. all thoughts and opinions are my own **
** photo via The Hat Girls Instagram **