I mentioned to the hubs on Friday that I felt as if we'd been running a marathon and just crossed the 20 mile marker. His response was "That's when it starts to get hard!" The last month has brought a whirlwind of activity to the Mills household;
Sadly, when our front doors arrived they were wrong. So, so wrong. We received a set of doors that weren't just too tall for our opening, but they were the wrong door, and the frame was half of what it should have been. We're back to square one here.
We're still waiting on several of the other doors (to the guest room, a hall closet, to the garage, a single rear exit door, as well as two sets of bi-fold doors on upstairs closets), as well as interior trim like baseboards on the first floor, and a piece of crown where the fireplace was framed out in the den. We're waiting to finish painting (upstairs trim and touch ups throughout) until after allllll of the missing doors have been installed.
We did get our garage door and opener installed, which was an absolute pleasure during Kentucky's four-inch blizzard last week. We ended up getting an opener that attached to the MyQ app, and having so many installers, painters, floor guys in and out of the house while we weren't home has been slightly nerve wracking, but with MyQ, I can see when they leave every day- very cool. Also, I left my opener inside today, and could open the garage to go in from the app. I'm a huge fan so far! Seeing the fresh black of the garage door against the brick helps me visualize what the black shutters (soon to come) and black front doors (dear lord, I HOPE soon to come) will look like. Soon, we'll be tackling the outside of the house- building a cover over the front porch, painting everything, and ripping out and re-doing the front landscaping. The new garage door was just one step in a long, long process yet to come.
The first floor now has hardwoods run throughout and stained a beautiful coffee color. Yesterday, our floor guy came back to start sanding and staining the stairs and the second floor. We should be able to move furniture back up there this weekend… which is great, because we're currently sleeping in the den.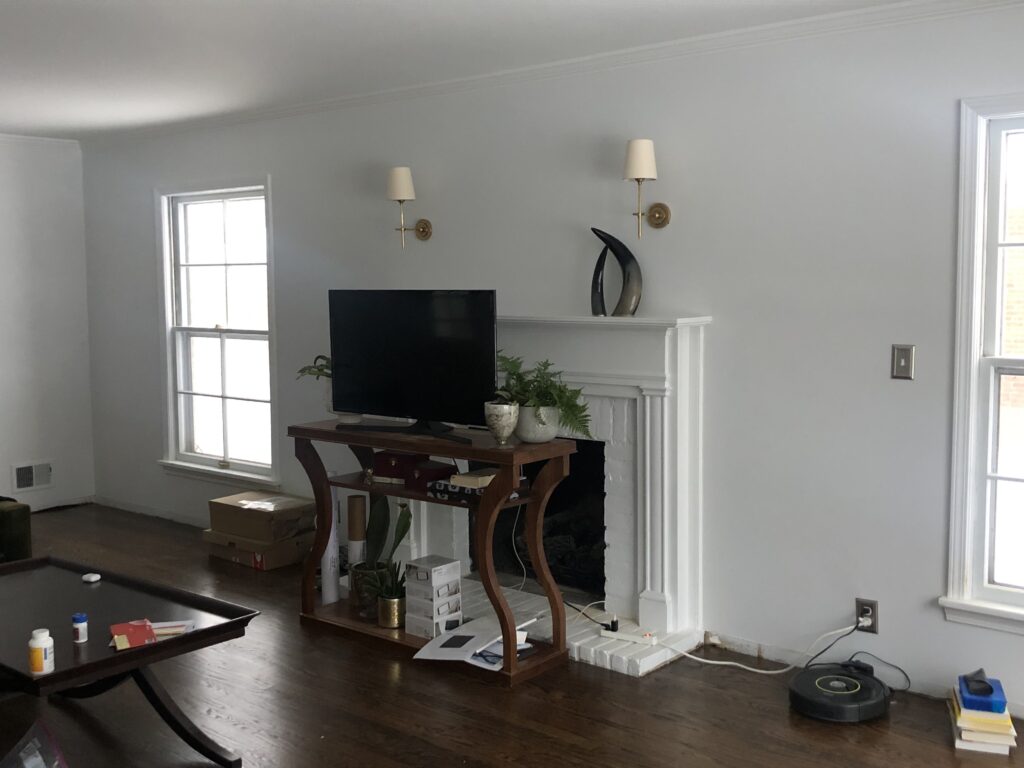 Most of the light fixtures went in last week- seeing sconces over the living room fireplace, and a new, simple chandelier in the dining room is crazy good. We're waiting to install the Hicks pendants in the kitchen until after the countertops go in, which shouldn't be that long, because….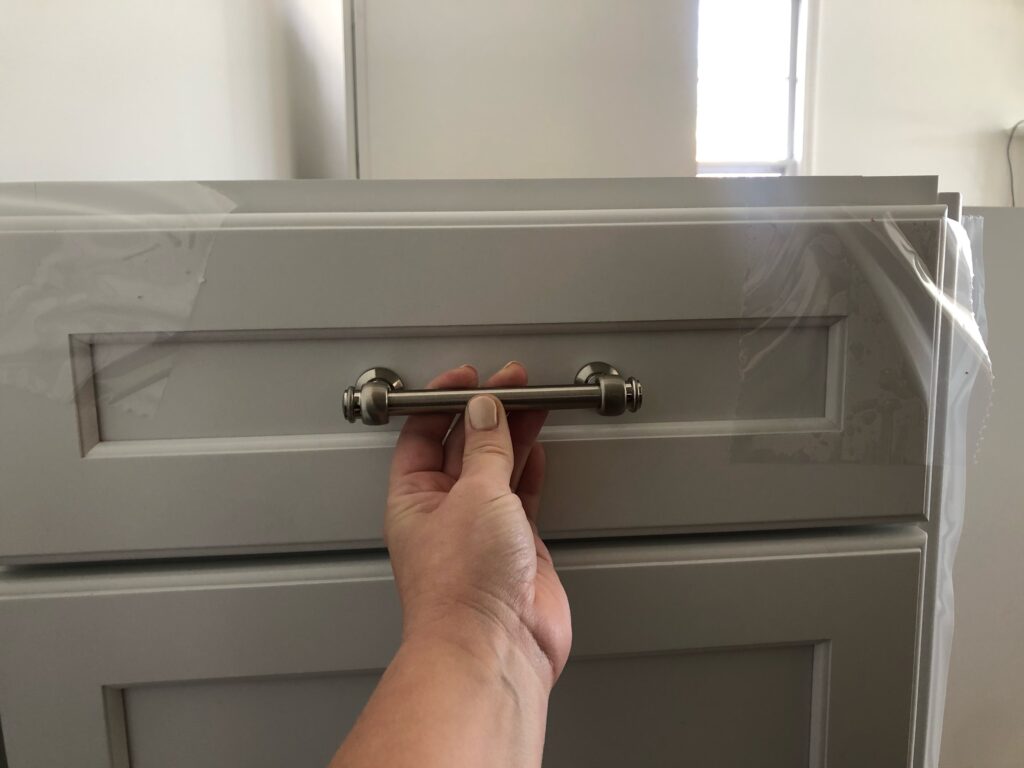 Cabinets are being installed as we speak! This will be a today through Thursday project, we believe, but I've been staring at a mountain of boxes in the kitchen for a week now- can't wait to see them unpacked!!
Friends, I'm hoping my next update includes a complete kitchen reveal and a powder room reveal. Fingers crossed!
** this post is not sponsored in any way. all thoughts and opinions are my own **