I tend to be on the organized end of things in life. I'm poked fun at at work often for my binder (that completely encompasses a year's worth of business at a time). I schedule, plan, and budget for our vacations (down to where we're eating on what night and what I need to pack) on a spreadsheet, and when it comes to everything in my life- from books on shelves, the apps on my phone, or the clothing in my closet, it's all arranged in a ROYGBIV fashion.
I wrote several years ago about my uniform; white top, black bottoms, heels. My closet, for the longest time, was a lot of white, beige, animal print, and a lot of black. Lately, though, I'd found myself getting distracted by everyone else around me- women coming to the office looking more summery brunch prepared than anything, blogs full of color and pattern- and I wished I had this sort of love for bright, or the bravery to branch out with colors and funky shoes. So, I put forth a valiant effort, declaring it was time to step out of my comfort zone, but the truth is, when all of that stuff got into my closet, it stayed there. In my closet. Taking up space.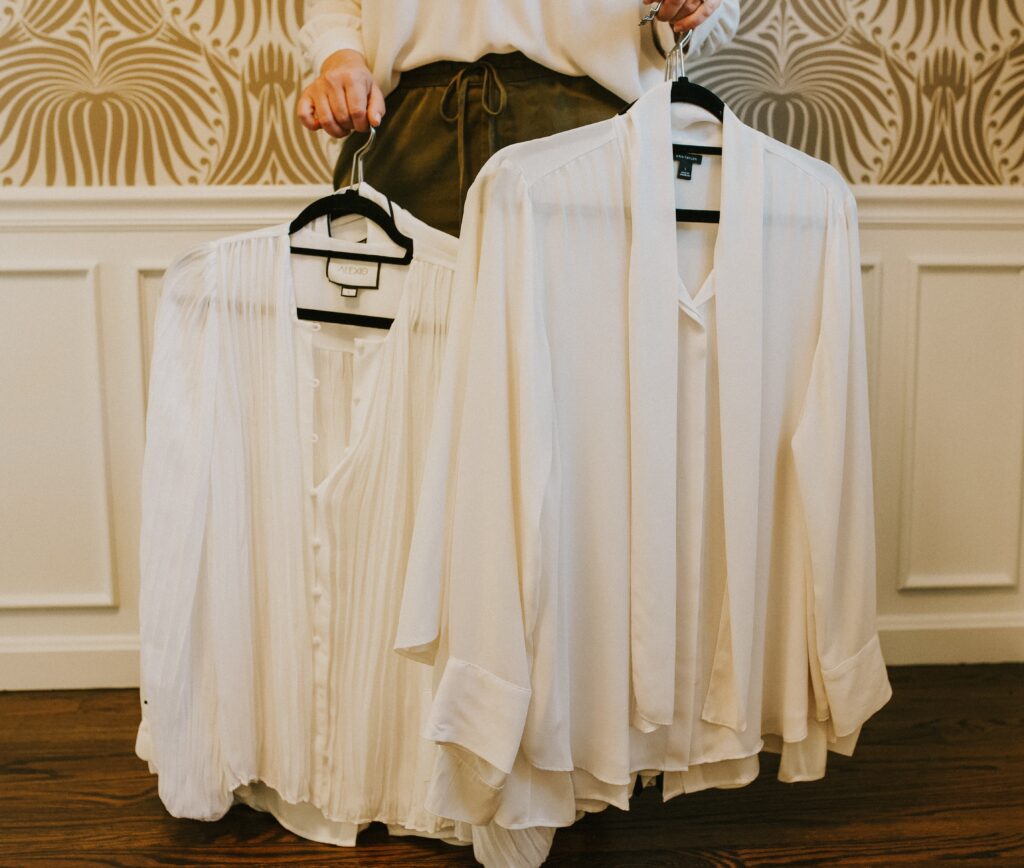 I'm not so sure why we tend to find and stay in our comfort zones. I struggle so hard to try new things or to step away from what's familiar, reading the same books over and over, watching and rewatching the same movies and TV shows, and, yes, wearing the same clothing again and again.
But, as I was making a massive clean out of my closet the last few weeks, I couldn't help but notice that the majority of things I was taking to consign were in bright colors, with bold patterns… most with the tags still on. I just couldn't bring myself to work these things into my daily wardrobe.
So, here we are… I have to think about folks like Steve Jobs, who wore the same thing on the daily, stating that it was easier for him to think of more important things than it was to think about what he was going to wear. I'm not remotely comparing myself or my career to that of Jobs, but it's hard to miss his point. Whether it's a matter of time, effort, or comfort, shouldn't we be swathed in whatever makes us feel our best? For me, the white blouse will remain.
** photo by Morgan Bagby **