I'm beat. I'm full of turkey, slightly Bourbon hungover, and have a pan of cinnamon rolls in the oven making the house smell just freaking perfect. The trees are about to go up, and I can feel that super warm happiness that I always feel around Thanksgiving, meaning that the holidays are looming….
In continuing my tradition of all black gifts for Black Friday, this year, I've put together a list that ranges from under $40 to a few thousand (I'm looking at you, Gucci handbag…). There's not a thing mentioned here that I wouldn't love to gift or be gifted!
While today is a massive shopping holiday (and I have the feeling we'll be rushing out at some point to snag a new TV that's size-appropriate for our den), I hope you find the time tomorrow to support your locals on Small Business Saturday! If you're here in Louisville, we're heading down to NuLu to Mahonia, Clayton & Crume, and NuLu Marketplace, then cruising by Circe and Scout on the way home.
Happy shopping, y'all!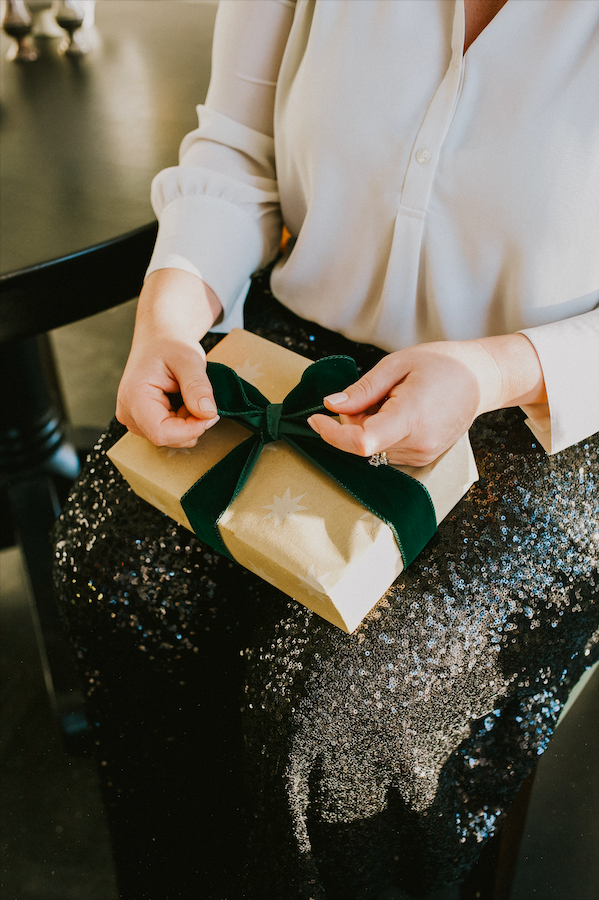 ** Growing up, I could count on pajamas from my grandma every year. These feel a little more grown up.
** If you want your lounge-arounders to look a little more funky, try this kimono (which is on my shopping list!)
** You know I love a monogram, and lately, I'm loving my AirPod Pros. This case ensures mine aren't mixed up with the hubs. Or that yours don't get mixed up with your son's.
** Perfect to ship to family members you can't be with on the holiday, this frame, with a family photo inside.
** To brighten up and lend an amazing scent to any space, this Tuberuse candle from Diptyque is heavenly (I have one on my vanity at the moment). Also comes in a diffuser and room spray!
** For the one who isn't afraid to spend an obscene amount of money on a bag, I spotted this beauty while in Palm Desert, and it's just about perfect.
** Best for the chocolate lover, this gift set.
** When the ayes have it, these cocktail napkins are a great thank you for your Christmas morning host (and yes, that was a terrible joke)!
** For the pet parents, these heavy duty dog dishes (that are monogramable!! Yes, Oscar and Sid have them).
** To prevent bedhead, wrinkles, and to provide a generally soft and perfect rest, this pillowcase will lull you right to sleep. Want to go a step farther? Add the eye mask and scrunchie.
** In preparation for Spring, and to beat the rainy winters here in Louisville, this fun little umbrella makes a perfect stocking stuffer!
** The man has been loving flannel and buffalo check lately (he's going to turn into a suburbanite yet…), so this cuddly shirt may end up with his name on it.
** For those looking to spruce up a corner with something simple and fun, this piece is the ticket!
** A gift of something black that'll always be welcome? Try this.
** My Hubbo's favorite stocking stuffer, these pocket-sized notebooks.
** And, for me, these oversized sunnies are definitely on the list (Hello, Jackie O!)!