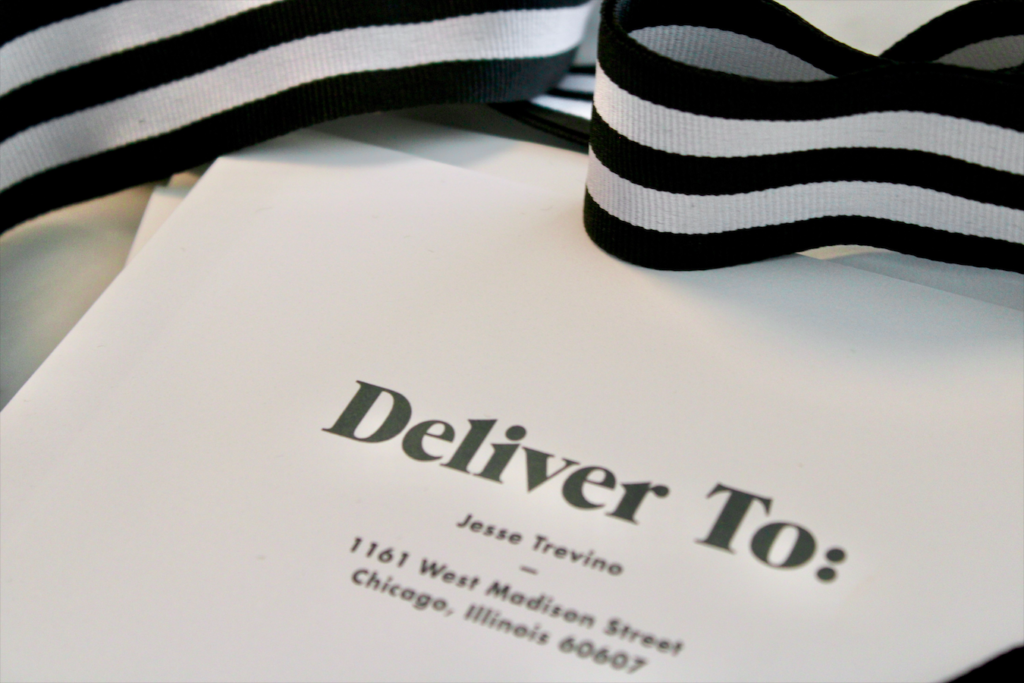 I'm big on paper products. I don't mean that I hoard toilet tissue, but I take my stationery very seriously. Whether it's working with Lisa at Missive Press to make sure my personal note cards are always stocked and accurate, or choosing just the right thank you notes, I think that there are a few ways to elevate how we send things to people.
One item that I think always gets slightly overlooked is our envelopes. If you're like me, especially around the holidays, you spend so much time picking out the perfect cards to send out en masse, staging photos of your family, the dogs, the house… and end up popping them in these envelopes that have your crunchy, not-so-easy-to-read handwriting on them.
The last couple of years, I've turned to Minted at the holidays for our photo cards, and have spent the extra few dollars to have all of our addresses printed, as well. This year, hunter green bubbly letters are headed out.
It's such a simple gesture really, to make the envelope itself feel like something special, something elevated. Whether you splurge on custom calligraphy (I think I paid around $3 per envelope for our wedding announcements), buy a wax stamp (I love the ones from Artisaire), or use a site like Minted that makes it easy, a little extra special envelope can seem like a gift in itself.
** this post is not sponsored in any way. all thoughts and opinions are my own **
** photo by Lana Carroll **