I'm so lucky to be heading to Chicago for the next several days!  I grew up in the South and Louisville was always my go-to big city.  I've travelled to New York, and fallen in love with the grid work of the city, the yellow cabs, the theater district and the shopping, but no place feels like home to me near as much as Chicago.
Between popping into Merchandise Mart for inspiration, putting in earplugs and wandering through the Art Institute of Chicago and every trip's religious stop at Giordano's, I feel like I'm a part of that town.  Even in the few years that I've been making my at-least twice yearly pilgrimage, I've been able to see the city shift, grow.  I've discovered hole in the wall Chinese restaurant roast duck, the glory of high tea at the Drake, Jilly's Piano Bar (gone, but not forgotten). I've been introduced to Genevieve Lethu china, wandered through the courtyard of Fourth Presbyterian Church, and watched 4th of July fireworks at Navy Pier.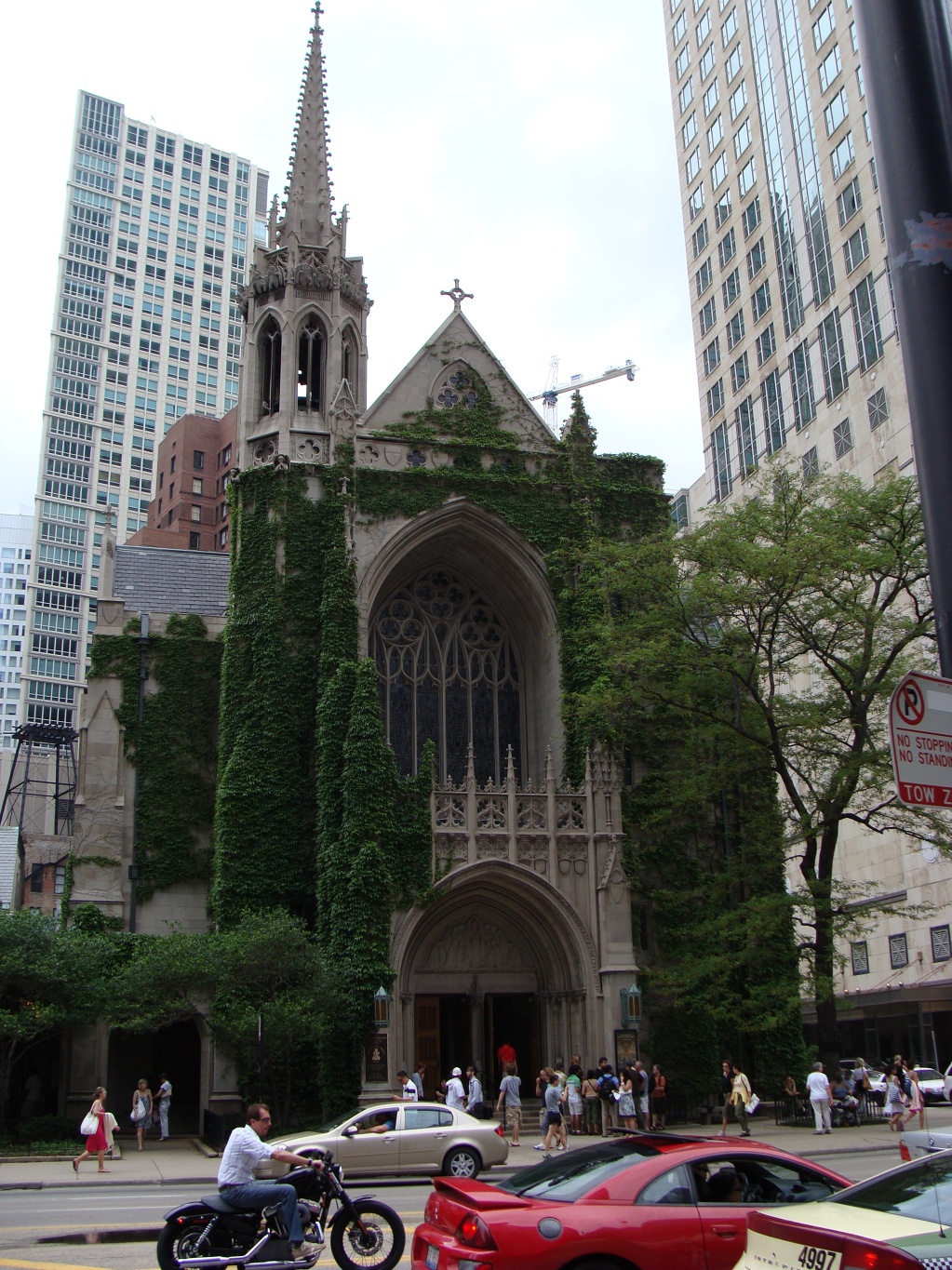 ** Fourth Presbyterian **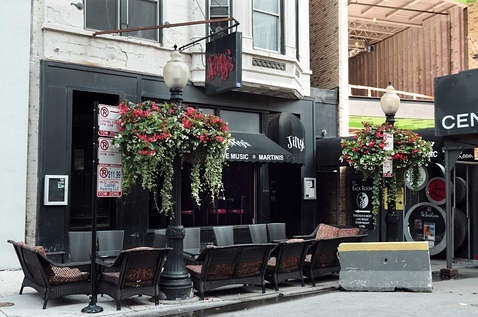 ** Jilly's **
It seems every time I travel to the Windy City, I turn into a child on the way home- fighting back tears, not wanting to leave my friends, trying to figure out if there is a way to move my life 300 miles North.
My bags are packed, and we are about to hit the road.  Cannot wait to see what photos I sneak to you along the way!