It was a holiday tradition with my grandma and I that we would get together one weekend and knock out all of our baking. The biggest Christmas I remember included peanut butter balls, three types of fudge, divinity, cranberry orange bread, banana nut bread, sugar cookie cut outs, a jam cake and an Italian Creme cake. The peanut butter balls were a constant thing every year, as was listening to Thoroughly Modern Millie and the Dixie Hits of the Jazz Age, played by the Skidoos on her old cabinet record player. The record, as well as all of her others, were sold ages ago in a yard sale. I wish I hadn't let that one go- record player or no, I should have framed it or something, in memory of Christmas prep.
Since both she and my grandpa are gone, our Christmases have become small- Bryan travels to Cleveland to see his family, and aside from a lunch at my dad's baby sister's house on Christmas Eve, it's just my parents and I on the holiday. Usually, we have a big breakfast, open gifts, and sit around until the last running of A Christmas Story goes off of TBS.
This year, however, we decided to mix things up a bit. My mom decided that since I had never been, I should go to Cleveland with Bryan over the holiday, and she and I would start a new tradition of making candy together.
I zipped down to the farm last week, and after a hefty grocery store bill, she and I got cooking. While we didn't quite make the monsterous amount that Mamaw and I used to, we were able to make two different fudges, peppermint Oreo truffles, salted pistachio iced brownies and sugar cookies.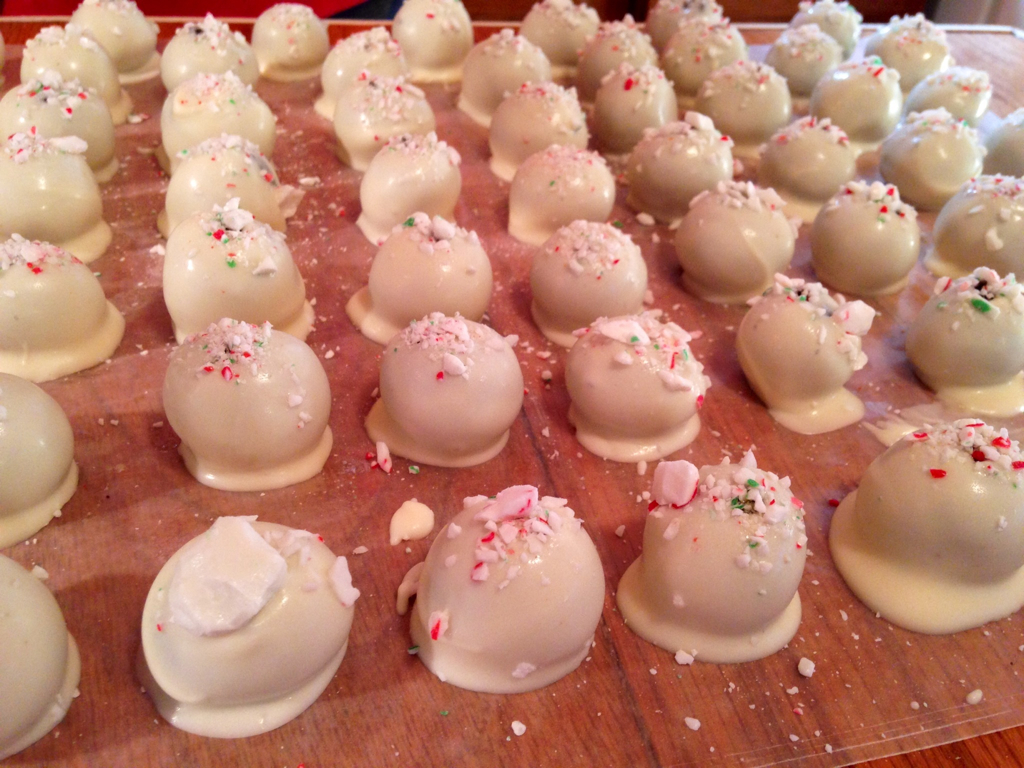 ** peppermint Oreo truffles **
The sugar cookies were a fun little surprise. I used a new recipe- one that requires all powdered sugar instead of the regular granulated- and after rolling and cutting, we used the most incredibly fun cookie stamp from Crate and Barrel, noting whose cookies, exactly, these were. I cannot tell you how many times I was doubled over in giggles while making these- best $8 I ever spent!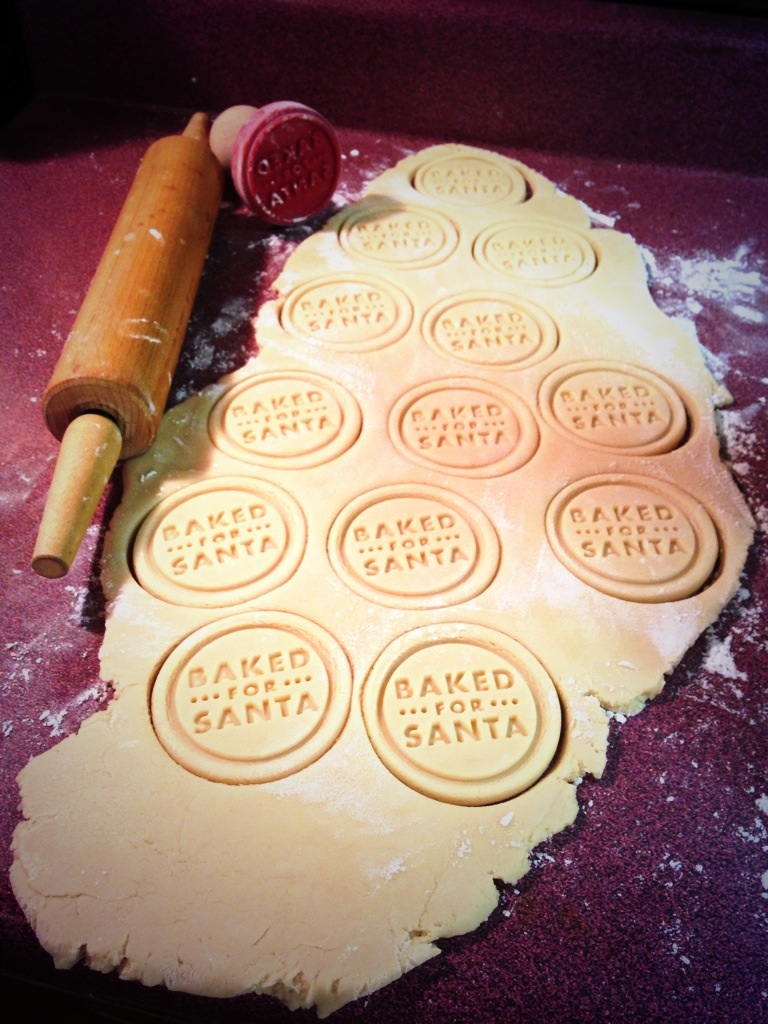 ** Santa's cookies **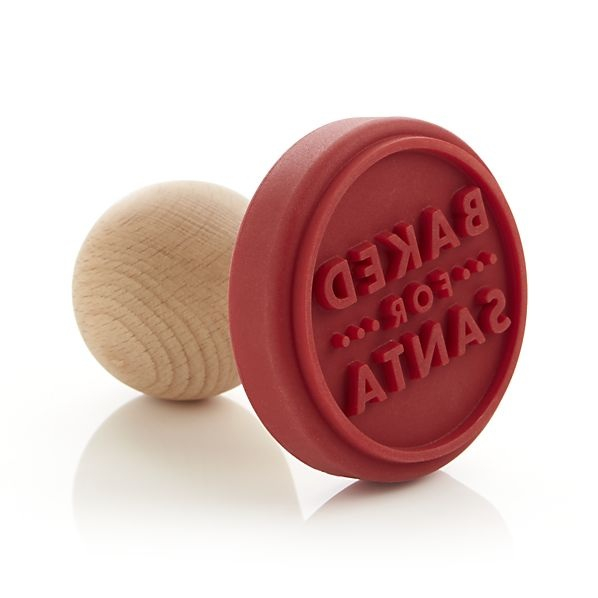 ** cookie stamp, Crate and Barrel **
It's been so hard, since my grandparents are gone, to get through the holidays without tears, and I think, in a lot of ways, it had to do with wanting to hold onto the old traditions- the peanut butter balls, The Skidoos- and not wanting to embrace or create new ones- like, spending a day baking on the farm, trying new recipes. I think we've finally found a new tradition with just my parents and I, watching the sunset on the farm, forcing Daddy to lick the spoon, and listening to Vince Guaraldi.
PS- As I was drafting this, a record came in the mail for me- a gift from Bryan, with an urging to hang on to a few traditions, even if it means looking at them, framed and hanging over the bar, instead of playing on an old turntable.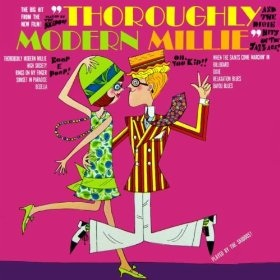 ** Oh, you kid! **