Now, I know what all of you are thinking- we are crazy to have company overnight (for 4 nights!) just a couple of weeks after we moved in. Under normal circumstances, you may be correct, but this is Easter weekend, and this is only the second time Bryan's parents have had the opportunity to visit in the last several years. Let the company come!
Never one to host a holiday meal without a well-thought out table, I fished through every box I found until I found my white napkins, set off to Target to find a green, Spring-y tablecloth, watched a Bunny napkin-folding tutorial, and set off to Nanz and Kraft florist to raid their walk-in cooler.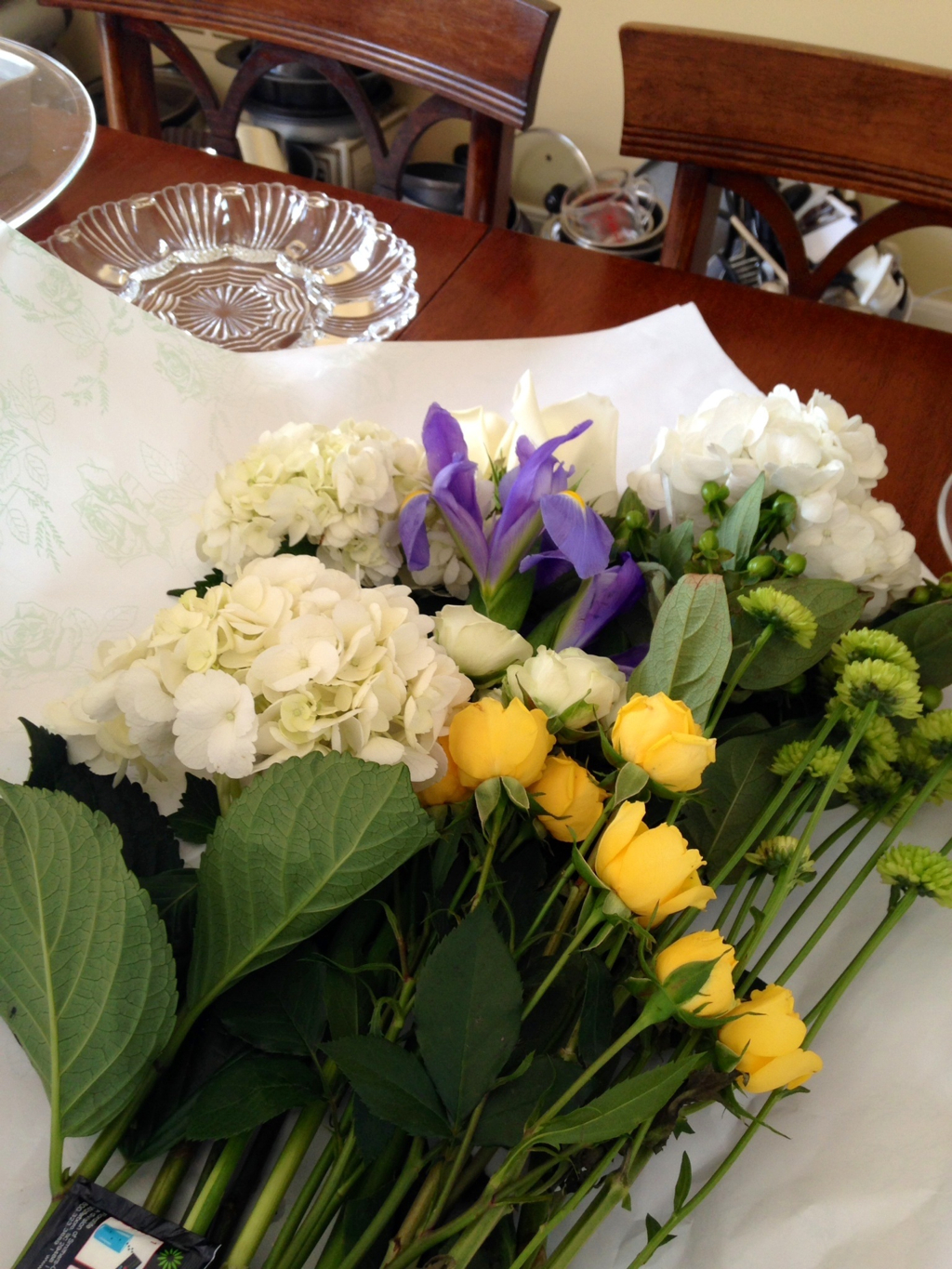 ** fresh blooms **
I returned home with an armful of white hydrangeas, white roses, white tea roses, yellow tea roses, green buttons, and green coffee beans, as well as some bright iris to spiffy up the guest room. A little while later, they looked just beautiful (and a little formal, if I may say) nestled into one of the simple, white, square bowls from out every day china.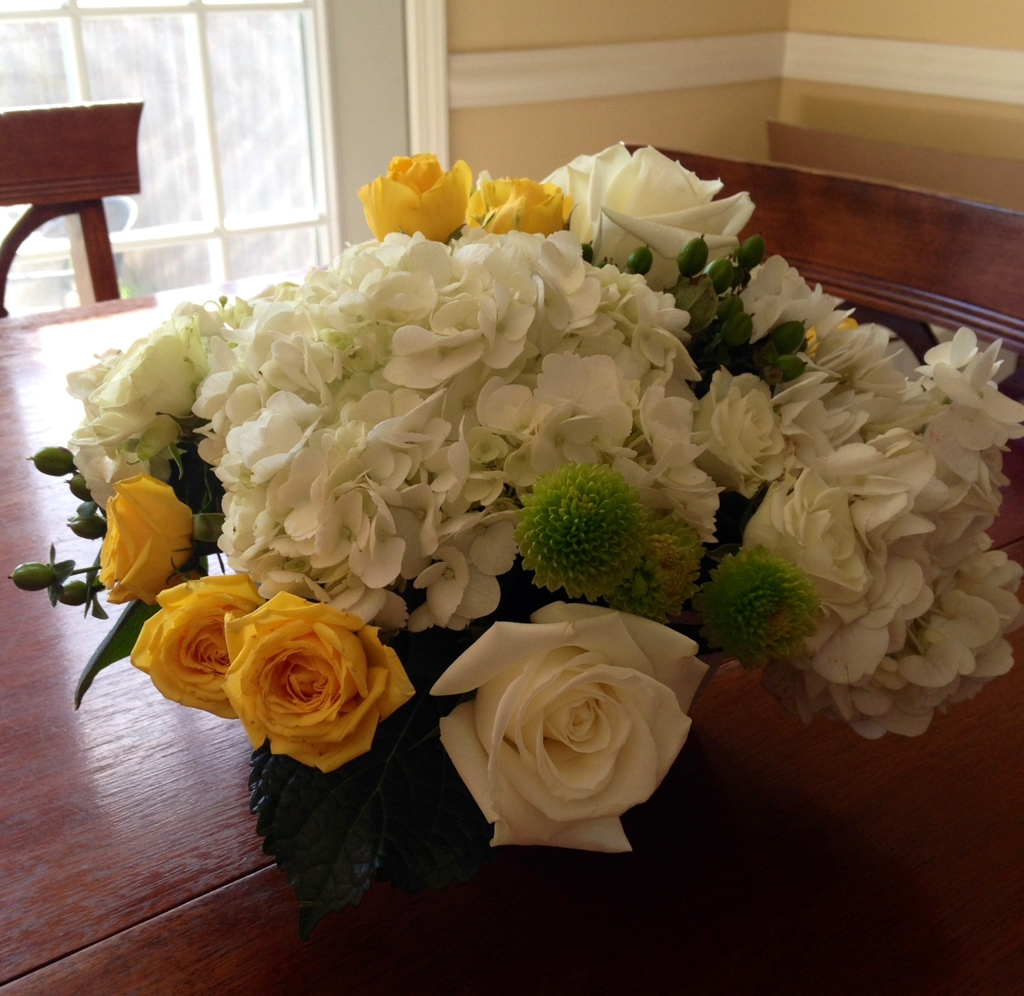 ** blooms, arranged **
Nestled in the middle of my table, amidst the green cloth, bright white dishes, and my bunny napkins (tutorial found here), tied with a ribbon and festooned with a button, these flowers have made this unfinished home feel like a home, and has me practically tasting the deviled eggs, ham, and chocolate cake. Happy Easter, everyone!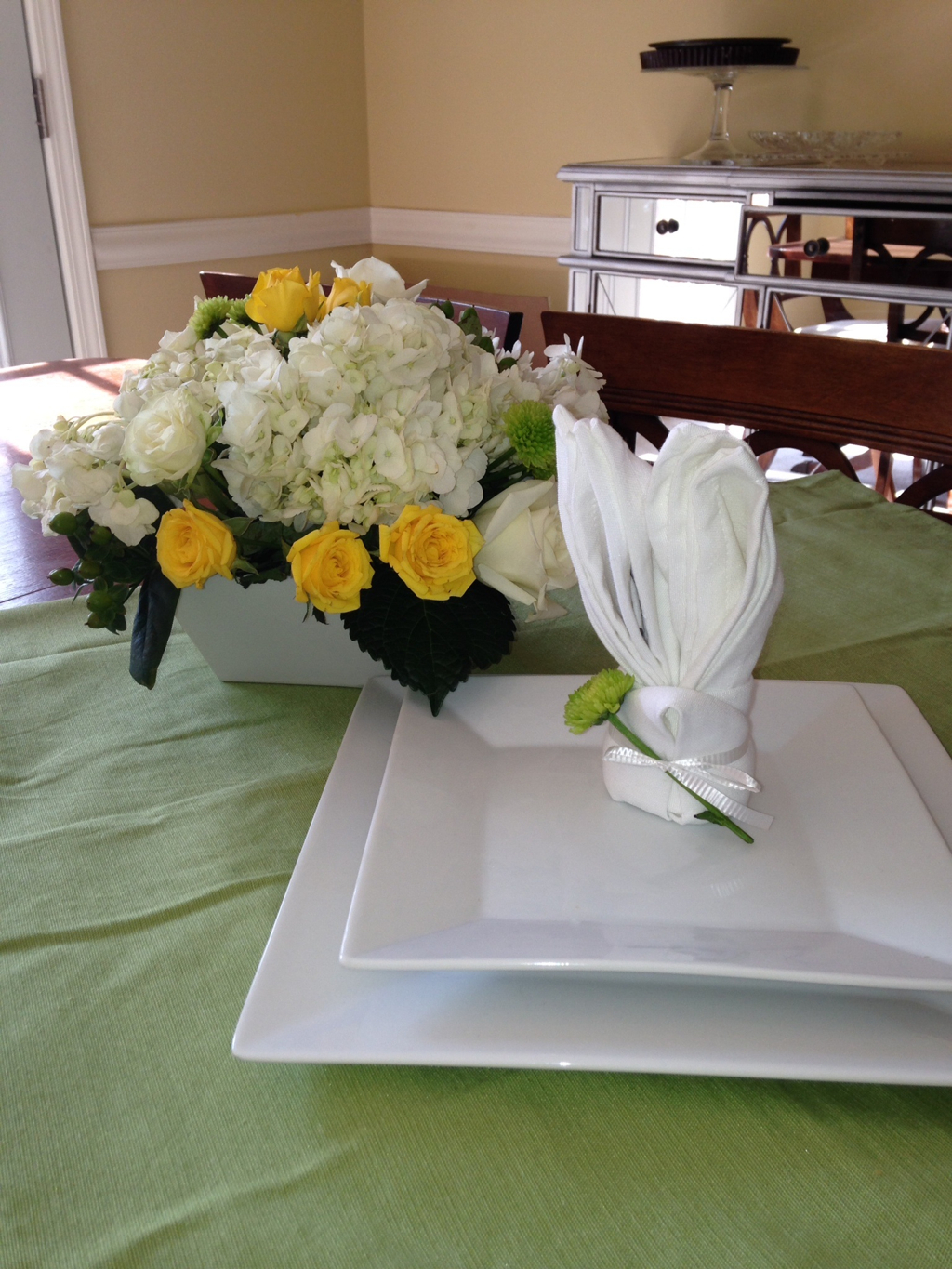 ** Easter, indeed! **