Well, dear readers, Thanksgiving at the Duncan/Mills house was a success! Of course, I overthought things and went overboard and made way too much food, but to be able to sit down with my parents and Bryan for a Thanksgiving meal for the first time ever was incredibly nice.
Too much reading of Coco + Kelley and admiration of their amazing monthly Supper Club gatherings (which I totally plan on attending if I'm ever in Seattle) have me always thinking of a tablescape first before food, entertainment, or my own outfit for the day. Months ago, I pinned a centerpiece to my Inspiration:Tablescapes board which I wanted to create for a fall feast for quite sometime.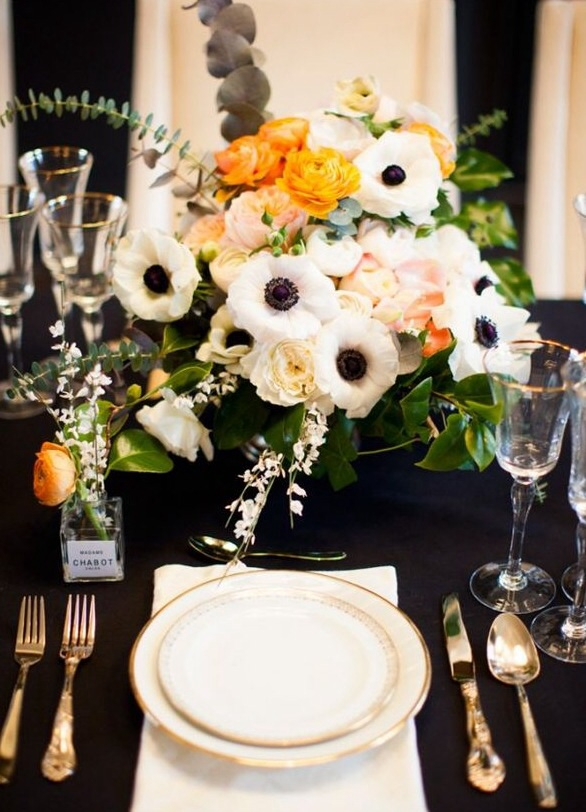 ** inspiration **
Granted, I don't own gold flatware, and my table isn't large enough to hold dinnerware, glassware, and individual arrangements along with the main flower arrangement, but I knew I could recreate the look.
I ordered orange ranunculus and the anemones from Nanz and Kraft, and picked them up on Tuesday along with large peach roses, white tea roses, baby's breath and greenery. Please keep in mind that I'm not remotely a professional arranger of flowers, but here's how I set up my dinner table decor:
After setting out my linens and dinnerware, I first plugged my greenery into my oasis foam to use as a guide for size- I knew not to have other flowers extending past the ends of greenery, otherwise they would encroach on my plates, and be smoked by the candles. Next, I added in the roses, then the tea roses in groups of three. These guys were not to be the star of this arrangement, so I trimmed the stems pretty short, and inserted them really close to the foam.
I love that the ranunculus didn't steal the spotlight in the inspiration photo, but I wanted them to be a little wilder- especially since I was going for a long, low arrangement. The stems are strong enough that I could leave them long and careless, and the heads would still have the support they needed. Then, I added in the anemones, of which only one had opened since purchase. However, by Thanksgiving dinner, several of their big, beautiful faces were showing. Finally, for filler, baby's breath and additional eucalyptus were plugged in to hide the foam and fill any dead spots.
Once on the table, I was able to make a few tiny adjustments in the placement of my tea light holders (from Target- no joke!), and once my salads were plated Thanksgiving Day, I don't think I could have asked for a prettier table.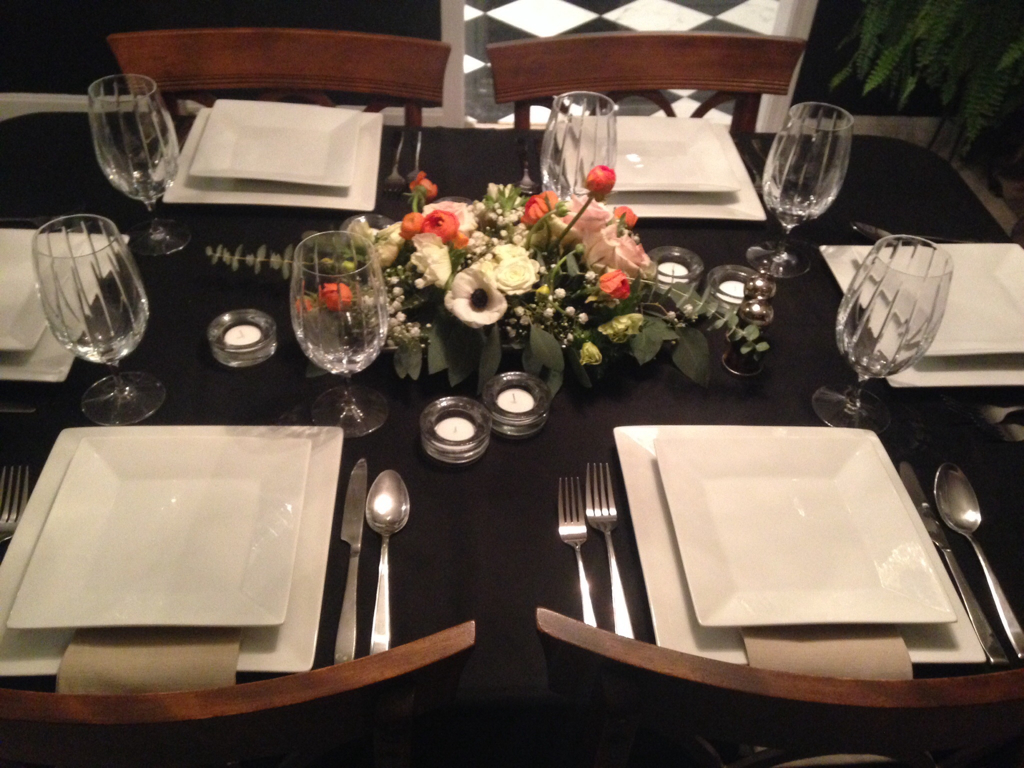 ** on the table **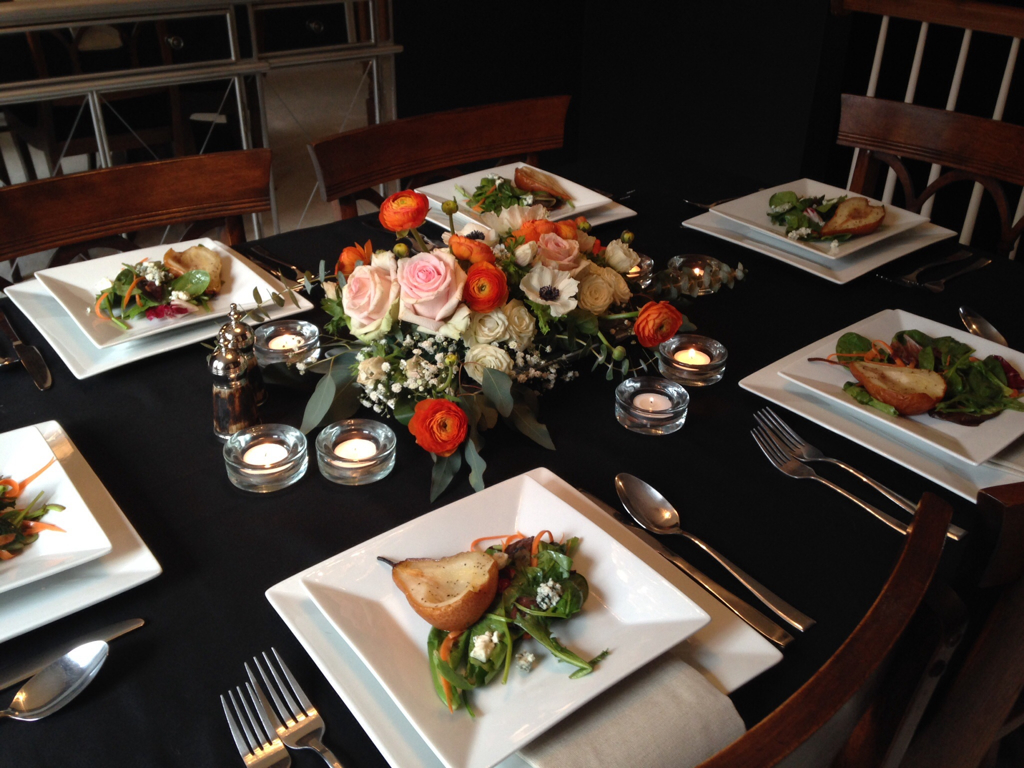 ** Thanksgiving Day **
I hope you all had a wonderful holiday! If you're anything like me, you're making the most of your leftovers, watching football, and shopping local on this Saturday afternoon!