The Easter holiday always passes by too quickly. I love the welcome of Spring, the promise of a sweet, glazed ham, flowers on the patio. This year, we were joined by my parents and our Mississippi family (a couple who moved here a couple years ago from the south and have become very best friends), and I, per usual, went overboard.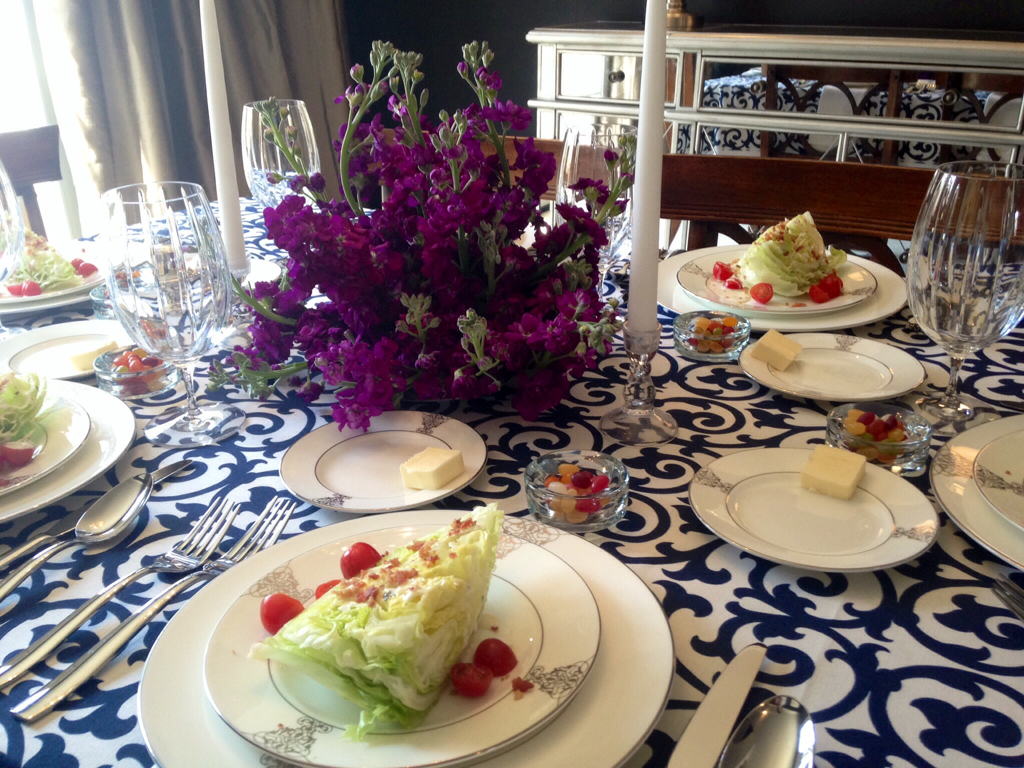 ** the table **
The table was set with a blue and white damask cloth, a bunch of dark purple stock, and my "good china"- Vera Wang's Imperial Scroll, and Williams-Somona Dorset stemware. A super simple wedge salad (iceberg, cherry tomatoes, bacon, blue cheese and ranch dressing) and plain popovers (not pictured) were already on the table, while two kinds of deviled eggs and peach and raspberry sangria hung out in the kitchen.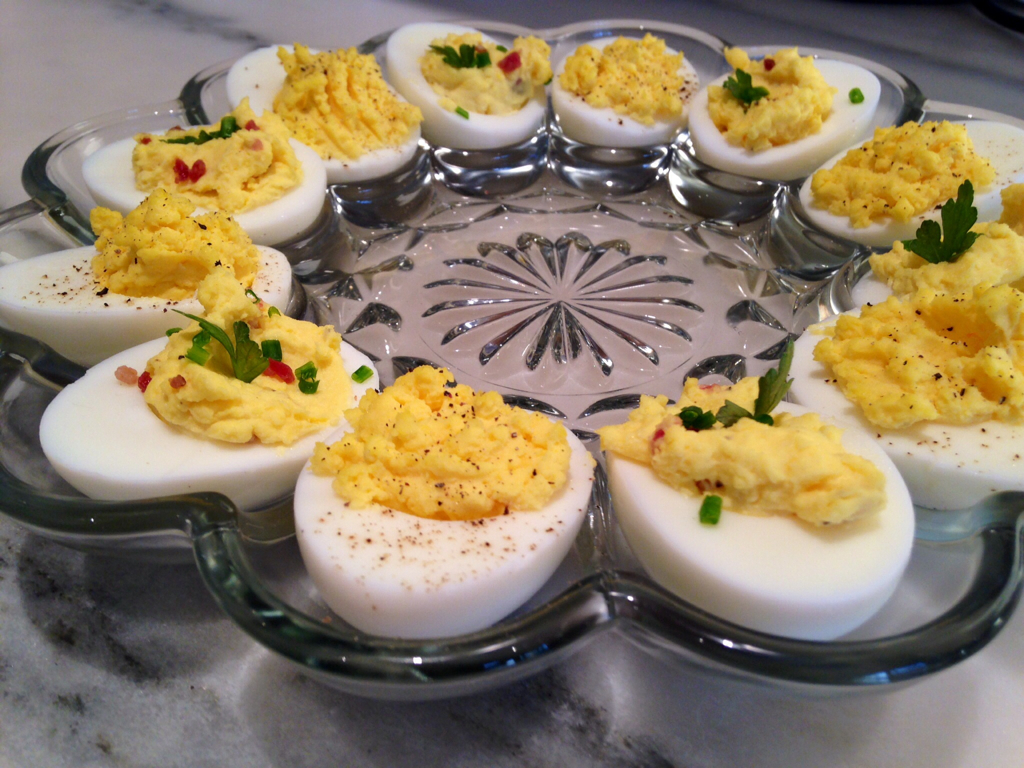 ** deviled eggs on an antique platter **
Dinner itself stayed spring-y. Sweet ham, roasted green beans, potato and leek gratin, and glazed carrots were light enough to save room for dessert…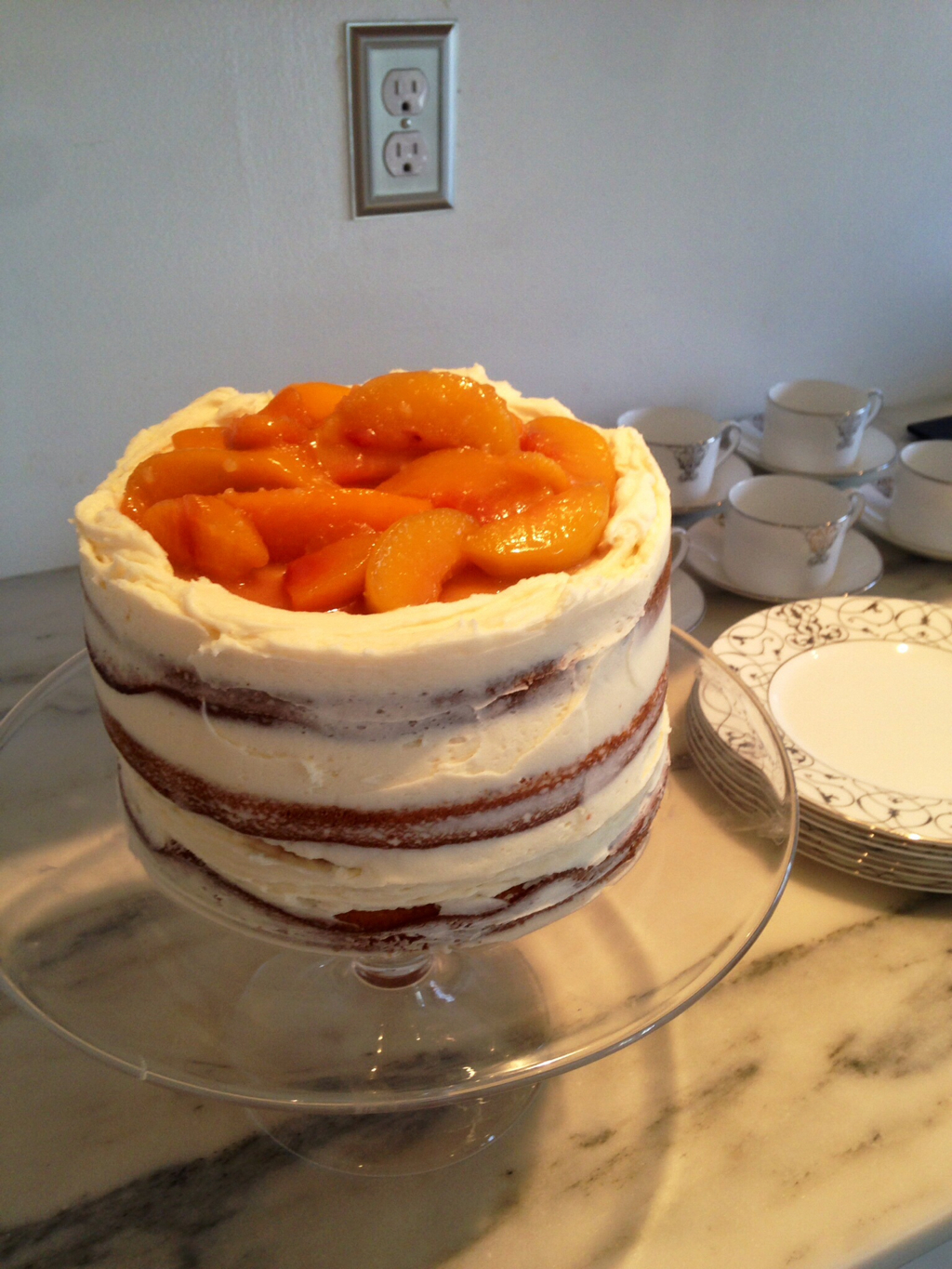 ** peaches and creme cake **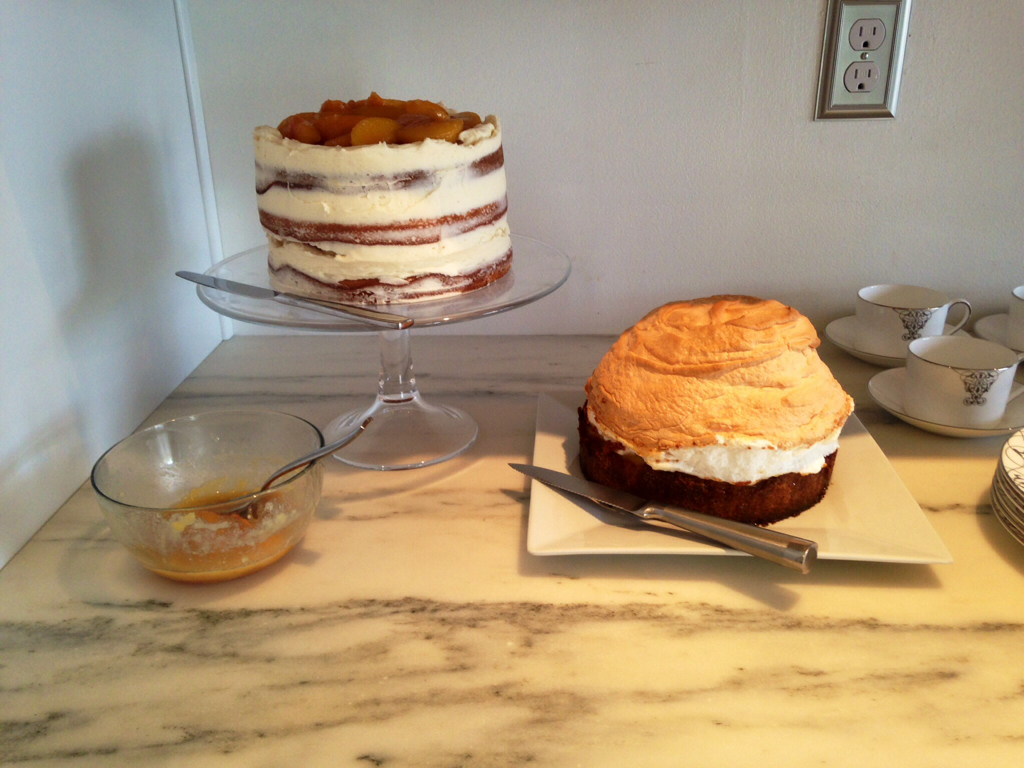 ** and lemon meringue pie **
A golden yellow cake with a hint of peach nectar and plain buttercream was topped with peach slices that had been sautéed in a little butter and brown sugar. A lemon curd was piled into a cookie crust and topped with several inches of meringue, which sadly, did not turn out nearly as pretty as I would have liked it to.
Overall, the day was beautiful, and has me craving that sangria again!