After a few sunny days in Sierra Madre, California with some friends of ours, Bryan and I headed East to sunny and fabulous Palm Springs. Last year's trip to this little oasis was so good- we met some sweet local business owners, hiked around Mount San Jacinto, and spent so much time next to the pool at Parker Palm Springs. This year, we wanted a repeat… so we had one.
Monday
We pulled into town around lunch and headed straight to el Jefe at the super colorful Saguaro Hotel. This was our first stop last year, and the temptation of the short rib tacos was just too much to resist. We were slightly sad to discover that the short rib had been removed from the menu, but the fried fish tacos and watermelon margaritas remained. We filled up before heading to the Parker to check in, and resting for a bit in our backyard hammock. It was there, swinging in the sun and surrounded by hummingbirds, that we decided to map out our meals for the rest of the week, trying out several spots we hadn't had the chance to last fall.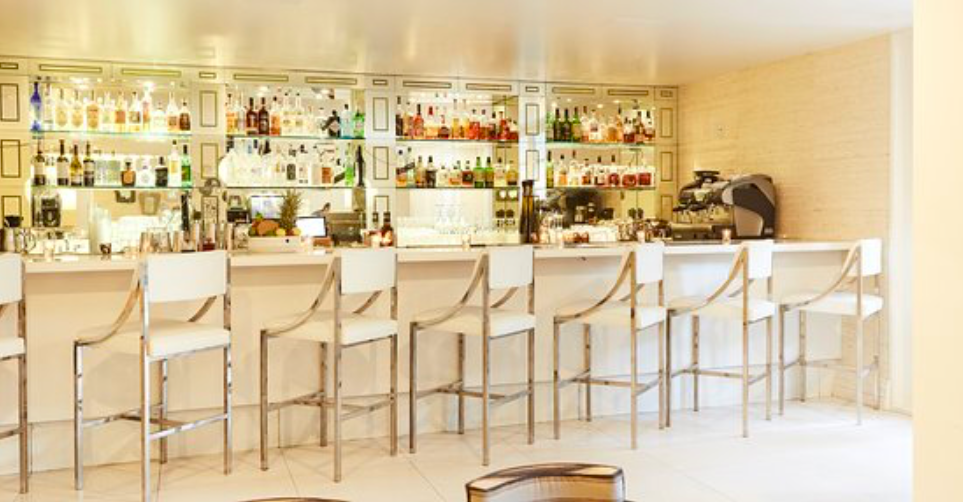 For dinner, we stopped into the lobby restaurant at the Avalon Hotel, a tiny spot called CHI CHI. All white, with a mirrored bar, and white leather barstools, this little spot was a quiet option for the first night in town. I opted for cacio e pepe- or, cheese and pepper, a simple pasta- while Bryan went for his usual, steak and fries. My pasta was perfectly fine, and Bryan's steak was actually very good. He sipped on a Tequila Old Fashioned- a nifty California version of our Kentucky favorite.
Tuesday
Tuesday morning, we stopped into the much-recommended Wilma and Frieda. Perched on the second floor of one of downtown Palm Springs' stucco buildings, and surrounded by terraces overlooking la Plaza and palm trees, Wilma and Frieda was wonderful. There were options on the menu like meatloaf and eggs (so good!) and a churro waffle (also so good!). The servers were handing out recipe cards for the griddled meatloaf and blackberry custard French toast. We'll definitely be back to this one.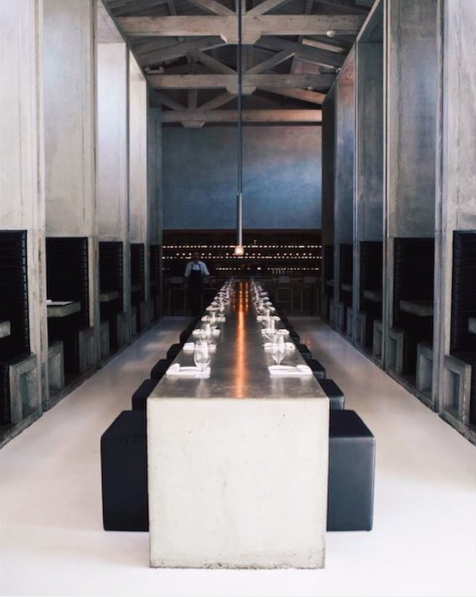 That night, after finishing a book at the pool and sipping part of the way through the Lemonade Stand's summer cocktails, we headed to the restaurant we were most excited to try- Workshop Kitchen + Bar. Workshop is an all-concrete space (seriously- concrete booths lined in leather, a huge concrete communal table running the length of the dining room) with one of the most lovely ways of plating their meals. We started with pork cheek fries and Brussels sprouts. Bryan moved on to the blended burger with oxtail and camelized onions, while I had the cod, lavender honey glazed, with sweet corn puree and confit tomatoes. The presentation of the food was lovely, and Logan, our server, was incredibly attentive. With 14 Bourbons on the menu, and an impressive cocktail list, Workshop is another that we'd love to visit again.
Wednesday
Wednesday, we started our day at Grand Central, a little spot we visited and fell in love with last year. Equal to Louisville's Toast on Market in menu and feel, we were thrilled that Rita, the owner remembered us, greeting us with a huge hug when we walked in. After downing my orange ricotta pancakes, we made it back to the pool for more reading, before digging into some chips and guac under an umbrella midday.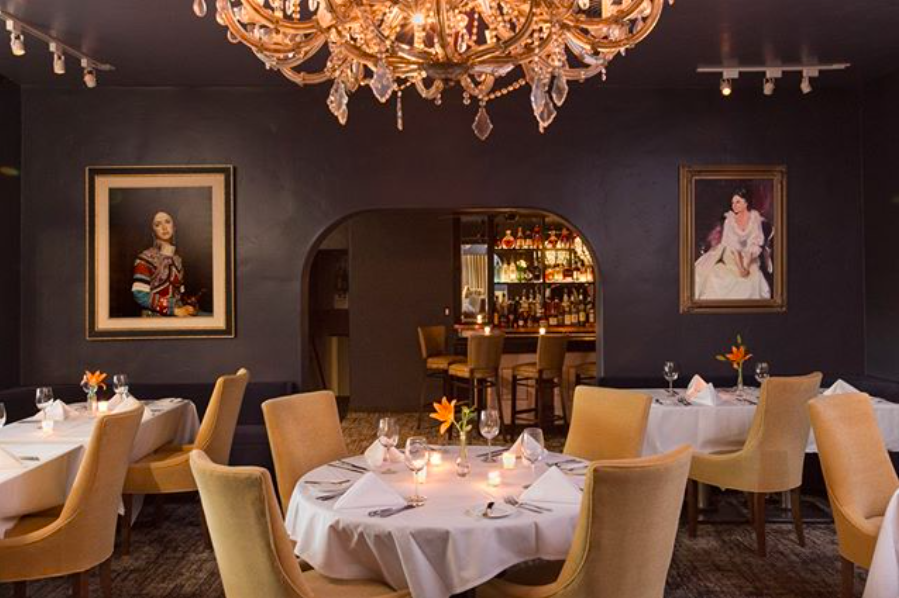 That night, at Rita's suggestion, we got dressed up (despite being in the desert in 100+ degree heat, men should always pack a sport coat) and headed to Melvyn's. Parked on the grounds of the Ingleside Inn, which has incredible history (read their story here) and may be a hotel we park ourselves at for our next Palm Springs stay, Melvyn's has been around since 1975. With live jazz in the bar, plush decor, and famous guests, the vibe here is one I just fell in love with. Bryan opted for shrimp cocktail and a filet while I had a sweet corn bisque and the filet of sole, delicate fish in a piccata sauce. For dessert, we went with cherries jubilee prepared tableside by a tuxedo-ed waiter. It was a fabulous evening, very old school.
Thursday
Thursday morning, we awoke with the plan to drive the hour and a half or so into Joshua Tree National Park. We stopped at Koffi, a local coffee shop and grabbed egg sandwiches on English muffins and honey lattes before making the drive into the weirdly gorgeous and oh-so-quiet Joshua Tree. After a long, hot day of hiking (and running from a very aggressive ground squirrel), we stripped out of our sweaty clothes and headed back to the pool, munching on a huge fruit plate for lunch.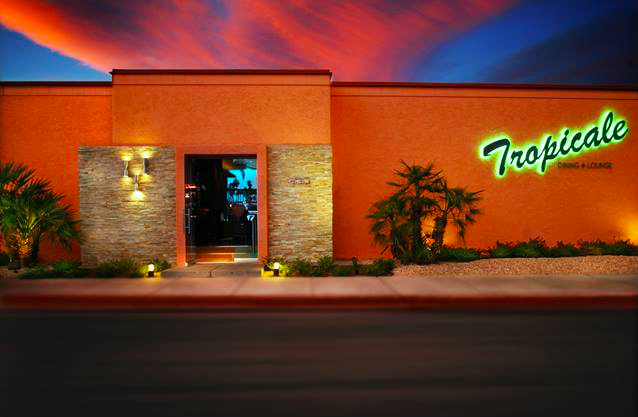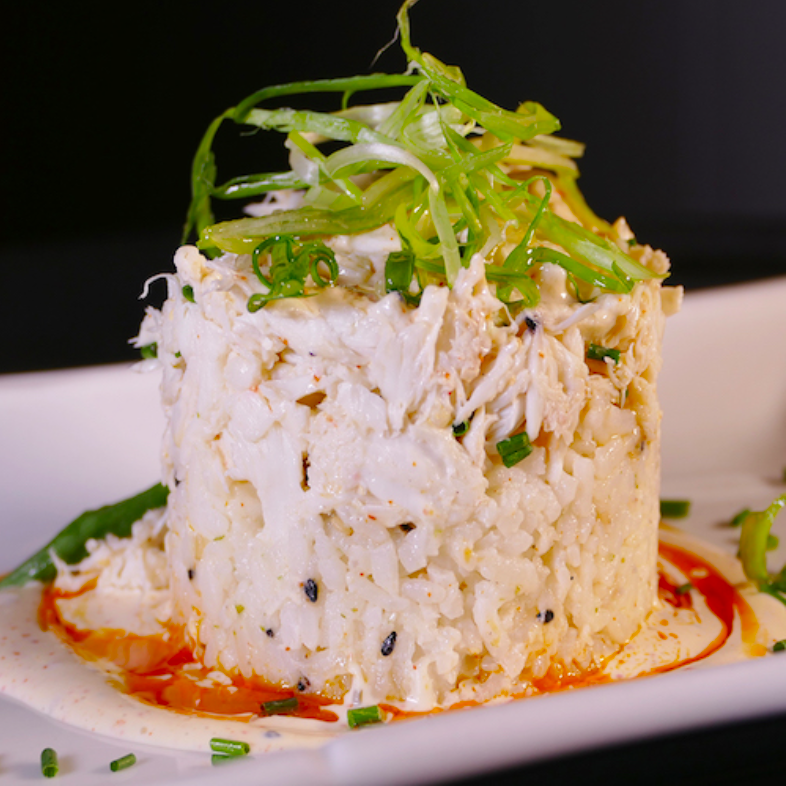 After a very long and very necessary shower, we were a little lost on where to head to dinner. We finally settled on Tropicale, and I'm so glad we did! Only open for 11 years, The Tropicale was throwing me some serious Southern California vibes. The menu featured things like Miso Salmon and Black Rice (one of the best meals I've ever had) and Japanese Tonkatsu-Style Flattened Pork Loin (a spicy dish that Bryan chose and loved). Our waitress, Laura, was as sweet as she could be, and thinking of the live music and cozy patio makes me miss it already.
Friday
Friday morning, we chose to have a quiet final day in the desert, so we threw on some cozy clothes and went to Townie Bagels– which will hereafter be referred to as the Best Bagel Shop in Southern California. I went for my usual bagel shop order- an everything bagel with onion and chive cream cheese- and was pleased on so many levels. The bagel was perfectly chewy, and the cream cheese was stuffed full of red onion and chives. Bryan had a bacon and egg sandwich and seemed to be pleased. A gentleman at the next table had a traditional lox breakfast with cream cheese and capers, and the woman in line behind me asked for a salted bagel with cream cheese and peanut butter, which peaked my interest. It was a tasty little spot.
Back at the Parker, I was in the pool by 11am, and despite a lot of spf 50, I managed to get a little sunburned… Still, I finished my 5th book of the week while munching on fish tacos poolside with Bryan before heading back to the room to get ready for dinner at Mr. Lyon's.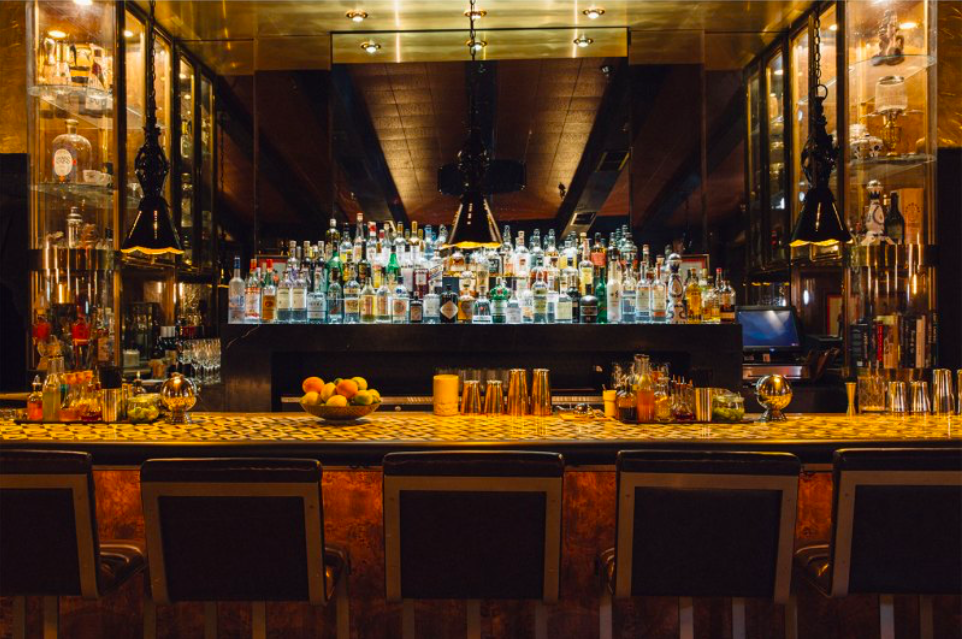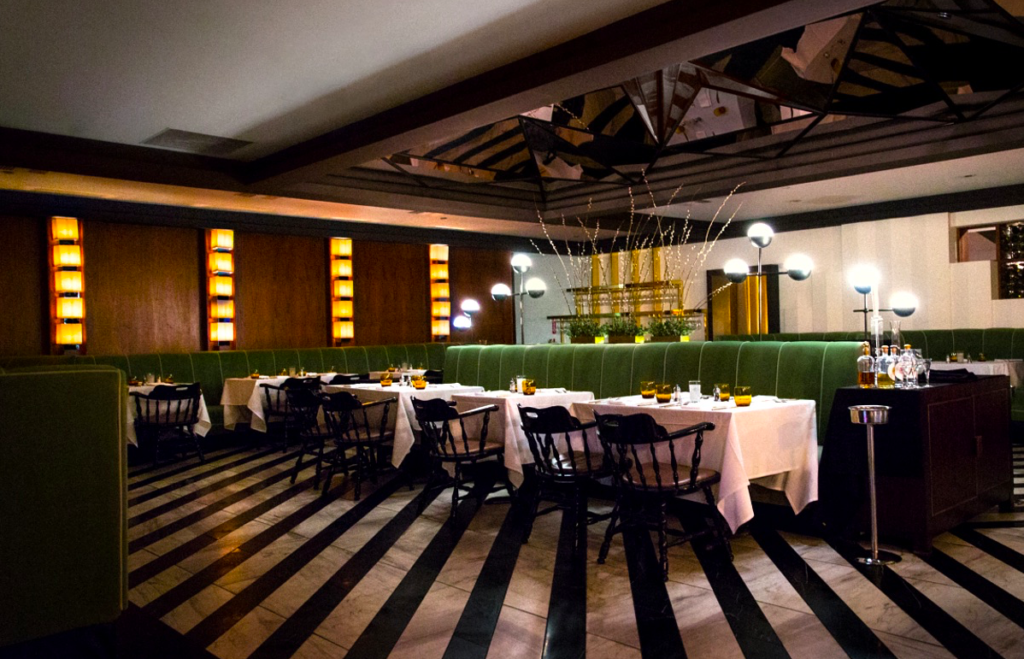 Running a little early for our dinner reservation at one of the coolest-reputed steakhouses in the city, we popped into a (super secret) speakeasy around back called Seymour's, where we found what is possibly the best bar set up in Palm Springs. Our bartender, Zane, kept us entertained with banter about those who walked in and ordered domestic beer, while Bryan and I sipped our way through Bees Knees, a Brown Derby, and a Hemingway Daiquiri. I made my way through a heavy velvet curtain into Mr. Lyon's a little tipsy.
I happily ordered shrimp cocktail, a filet, Brussels sprouts and a whiskey sour, and I know we had dessert, though I'm sorry to report I don't remember it… Something tells me there was a pot du creme and a creme brûlée, though there was also a lot of Bourbon… Bryan and I were tickled at the steaks here, and the black and white and green interior had me swooning.
Saturday
Saturday morning after a quick stop back into Townie (salted bagel with plain cream cheese and a pinch of Nutella), we made our way, sadly, to Palm Springs' sweet little airport to head home. After another week in this remote desert paradise, we left just as anxious to go back as we've always been. With this being a real vacation for us, we've just continued to fall in love a little more with the people and eateries here each fall. We're already planning the next trip.
** this post is not sponsored in any way. all thoughts and opinions are our own **
** photos from Instagrams of respective restaurants **