Perhaps the worst thing in the world to write about right now is travel. I'm not sure where all of you are, sweet readers, but here in Kentucky, today brings us another round of shut downs. School is back to home full time, offices are supposed to be operating at a third of their capacity, and restaurants have stopped indoor dining, again.
As I sit here wallowing in my own self-pity ("I wish I could just go sit at a bar with friends." "I wish we had been in Cleveland for Thanksgiving." "I wish I didn't have to wear a mask to get my nails done." Blah, blah, blah…), I tried to bring myself back to Earth and think of something other than myself- namely, our small businesses. Louisville has such an abundance of small businesses that are hurting during Covid times, and I know other cities do, as well. I decided, then to start a new tab here on the website; City Favorites. We'll be taking things slow, but I wanted to showcase a few of my favorite spots in the cities that Bryan and I spend so much time in, like here in Derby City, and in Cleveland, Chicago, and Palm Springs. We'll start, however, here at home in Louisville.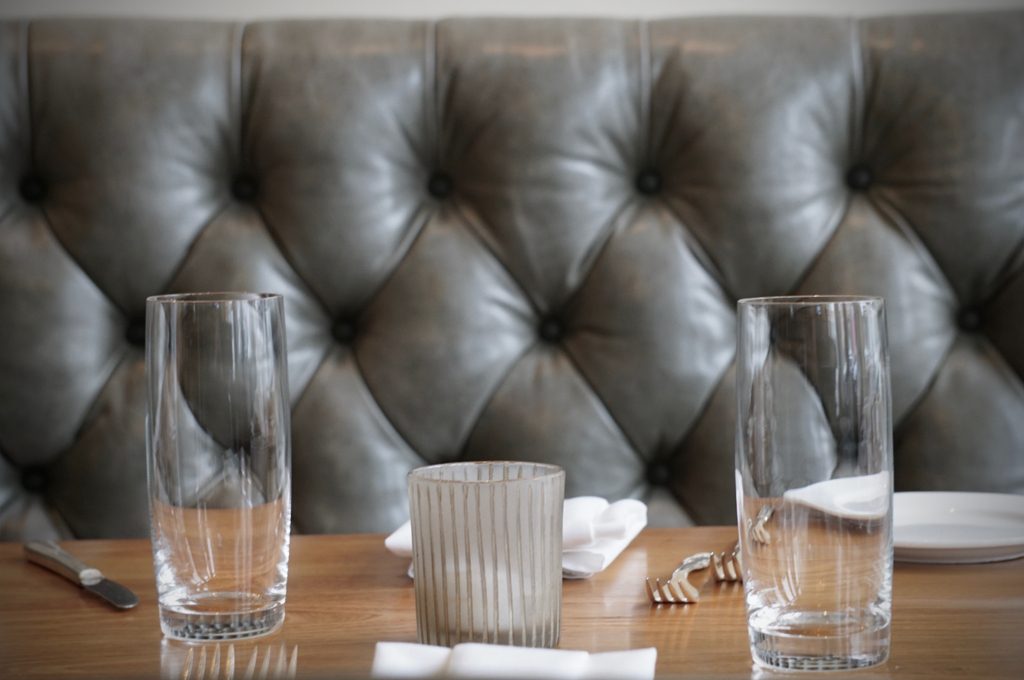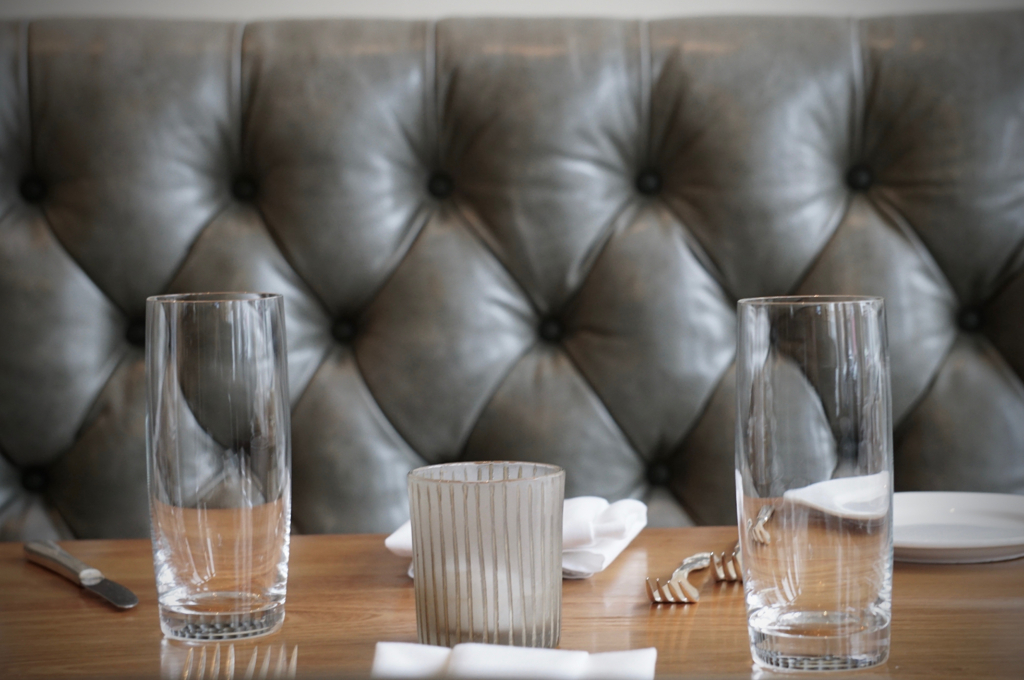 Eat.
Decca: (pictured above) Annie Petrie's Decca is happily situated in Nulu (also known as New Louisville, or the East Market District) and is known for it's beautiful and creative dishes, vegetarian options, Monday night jazz in the Cellar Lounge (the century-old, stone-walled basement), and the prettiest patio in the city. I'm a huge fan of the pickle plate, the rotating toasts (the last one I had was covered in buttermilk ricotta, spaghetti squash and roasted grapes), any of the crispy salmon options, and the cookie sandwiches. Big bonus: their espresso machine is a huge copper monster of a thing and is happily homed in front of their Market Street-facing window.
Red Hog: This combo butcher shop and eatery is on Frankfort Avenue in historic Crescent Hill, one of my favorite neighborhoods. Meat focused, yet creative, with an impressive bar menu, Red Hog is our usual Friday Night spot. The patio is equipped with heaters and a long, concrete family-style table. If the owner is there, the music is happily a little honky-tonk. B is a huge fan of their burger, which has rotating toppings. I loved the hot brown they had for Derby night dinner last year. I had an Alabama White smoked chicken at our last visit that was to die for. And there's always a pizza coming out of their wood-fire oven. Speaking of pizza….
The Post: Oh man… New York style pizza and a big beer list. Best pizza around, in my opinion. The wait for a table can get long (like, over an hour long) on weekend nights, so plan ahead (or plan on walking the block or so to the Pearl for a bar beverage while you're waiting). Their curbside service has been awesome throughout Covid, and if you're eating in, there's always some sort of sports on the TVs.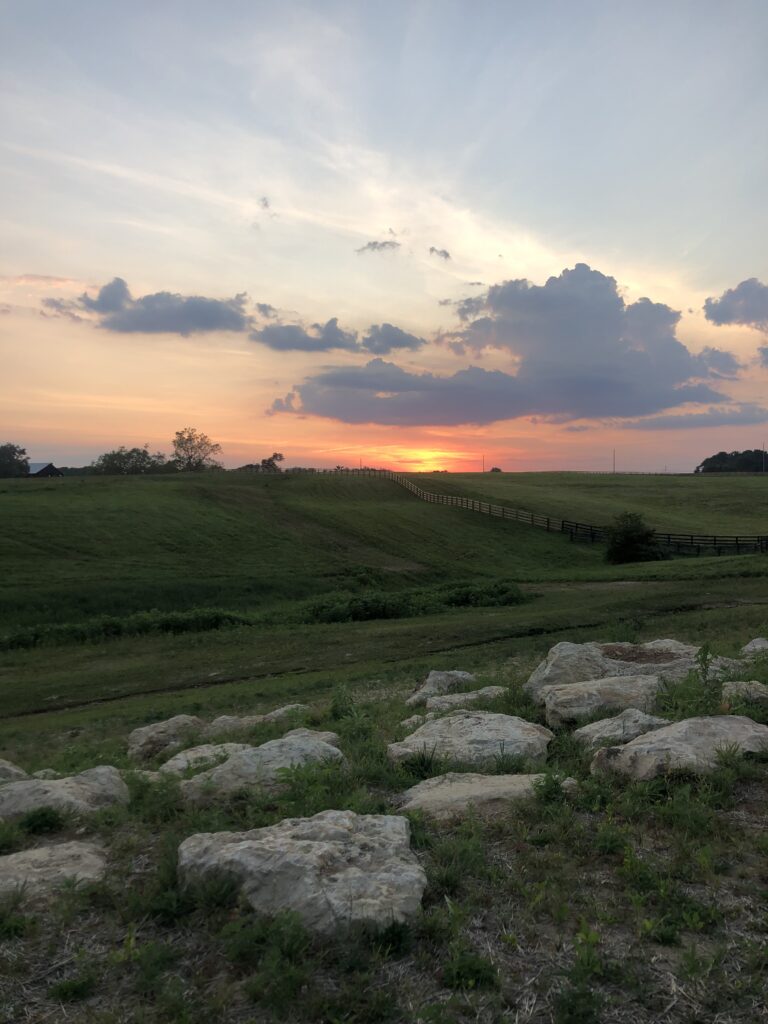 Barn8: (summer sunset at Barn8 pictured above) At Hermitage Farm, this space (and the farm) is owned by Steve Wilson and Laura Lee Brown, art collectors, farmland proponents, and the ones who began the 21c Museum Hotels that are sprouting across the nation. Barn8 is as farm-focused as a restaurant can be, with all of the produce and most of the meats coming from it's farms. The head chef and bar manager are friends of ours, and the menus are phenomenal. This is the perfect place to experience a romantic dinner, with private booths in the old horse stalls. Go early to wander though the greenhouses, along the ArtWalk, and stay late to watch the stars come out.
gralehaus: Our go-to brunch spot for the best grits on the planet. Bryan loves their haus-made bologna sandwich, and lately I've been ordering the Family Meal; their incredible cheese grits topped with a fried egg, chives, and hot sauce. Coupled with a sorghum latte, it's the perfect start to my Sunday mornings. Closer to lunch, I shoot for the pimento cheese toast, topped with house made pickles and pickled onions. The haus is small inside, with loud music, tattooed and pierced baristas, and a garten out back that's worthy of an afternoon full of coffee and beer.
Stay.
21c: The aforementioned counterpart of Barn8 at Hermitage Farm was- I believe- the first museum hotel of it's kind. With a clean palette in every room, it's a quiet respite in the middle of downtown.
gralehaus: That's right. The best brunch spot around is also home to a beer and breakfast. Three really sweet rooms to crash in above the restaurant are there for those who like to rise early to the smell of coffee.
The Brown Hotel: Open since 1923, this OG Louisville hotel is the spot where the Hot Brown was invented, and there's rumor of men rowing boats through the lobby during the great flood of '37. Still historic in decor, I like the lobby bar for afternoon meetings, or a quiet Old Fashioned to myself.
Play.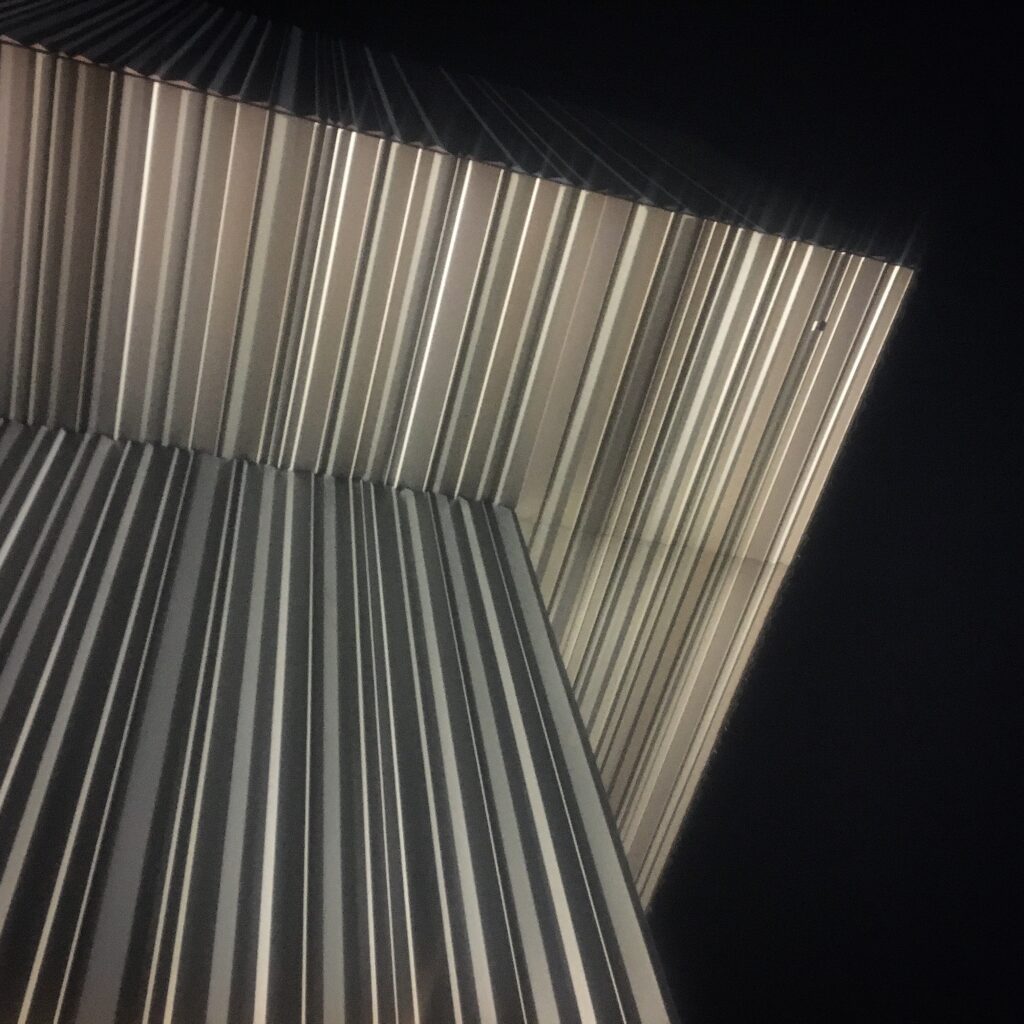 Speed Art Museum: (pictured above) Recently reopened after a massive facelift, the Speed is my favorite place for a quiet afternoon with my thoughts. Wander through the modern galleries, catch a film in the theater, or entertain your littles in the Art Sparks area.
Jimmy Can't Dance: Past 9pm or so, enter a door on 7th at Main to Another Place Sandwich Shop and you'll be slightly surprised at the volume of music emanating from the basement. Wander past the deli counter and pay the guy sitting at the basement steps whatever kind of cover he asks of you and make your way downstairs to the coolest little jazz club. Seating is limited and it's super dim, but the drinks are pretty perfect (I'm a fan of their Pimm's, with a red wine float) and the pink flamingo wallpaper in the bathroom is definite selfie fodder. Be sure to plan to go on a night when locals The Jesse Lees are playing and I promise you won't be hurting for good music.
The Ohio River, Beargrass Creek, and Floyd's Fork: Grab a canoe and some sunscreen to float through the waterways of Louisville. We're in bluegrass country, and the wildlife here- cranes, deer, turtles sunning their backs- are all better viewed when floating along Ohio River and it's tributaries.
Churchill Downs: Y'all, clear your calendars for the first Saturday in May, and get your butts to Churchill! There's not enough room to describe the fun that can be had here. From Derby weekend and the years that we're lucky enough to host the Breeder's Cup, Matt Wynn Steakhouse, Downs After Dark, and private rooms available, Churchill is one of those places that you just have to see. Nothing will top the dubachery and pomp and circumstance of the Kentucky Derby, but any weekend spent here with live racing is a good one.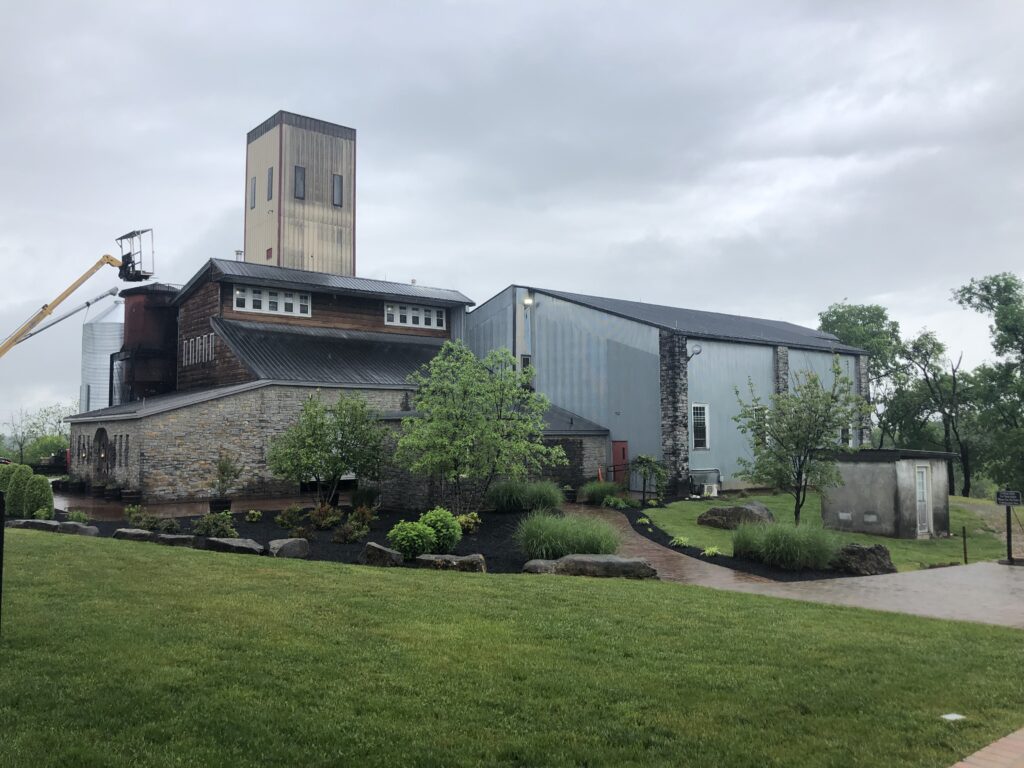 The Distilleries: (Willett pictured above) Within a half hour or so drive of Louisville, some of the best Bourbon can be found at it's source. Decades-old distilleries can make for a lovely afternoon tour, and the newer kids on the block (hi, Bardstown Bourbon Company!) combine tradition with cool architecture. Willett is, in our opinion, the prettiest (as seen above on a drizzy Oaks Day in 2019), and Maker's Mark offers the coolest experience (dip your own bottle!).
The Perfect Day.
My perfect day would start at gralehaus for grits and a latte before heading to the Speed Museum for a morning of quiet wanderings. I'd probably take the time afterwards for lunch and a glass of wine at Wiltshire at the Speed. I may choose to peruse the little shops in Nulu, before heading home to shower and change for dinner at Decca. I'd hope there's Devil's Food Cake for dessert, and I'd wander outside for laughter by the fire pit with a glass of port before heading to Jimmy's for a late night show. I'd hope that the Jesse Lees are there, so that I could hum along with their renditions of tunes by Amy Winehouse and their originals. It would be oh-so-easy to walk across the street to 21c for an overnight staycation downtown.
** this post is not sponsored in any way. all thoughts and opinions are my own **
** first photo by Kyle Lueken **