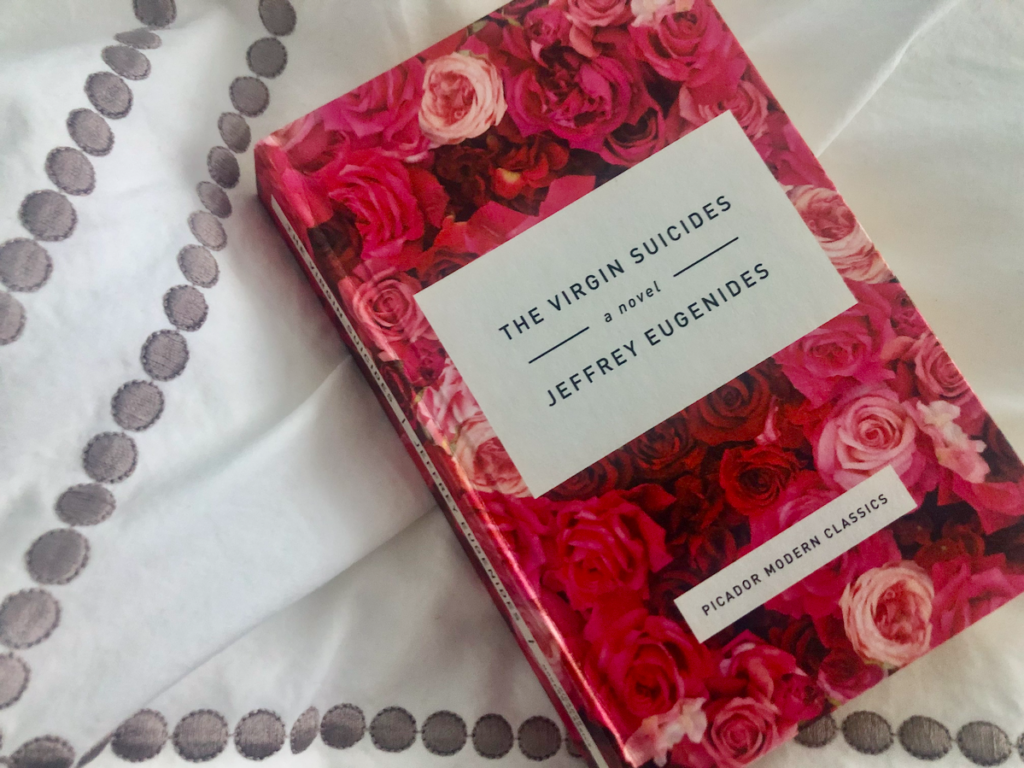 Farming: A Handbook by Wendell Berry: Each time Bryan and I head to Carmichael's Bookstore for anything, I almost always grab a book of poetry by Kentucky's own Wendell Berry. There's something about the movement in his words and the romanticism he displays while describing the smell of soil or the feel of a sticky tobacco leaf that makes me think of home on my dad's farm. These will always be top-shelf, 5-star reading material to me.
Conversations with BG: Ruth Bader Ginsburg on Life, Love, Liberty and Law by Jeffrey Rosen: I mourned with every other liberal gal when Ruth Bader Ginsburg passed, and- like almost every other liberal gal- I started reading as much about this tiny trailblazer as I could. Conversations with RBG was just that- Mr. Rosen's interviews with Justice Ginsburg. While the writing format was easy to read in interview form, I'm not ashamed to admit that so much of what they discussed went so far over my head. It was very cool to hear Justice Ginsburg describe in her own words the cases she participated in over her years, but it felt a little… textbook-like? I'm keeping my copy, and am sure I'll read it again at some point, but the sheer size of this one had me trudging through.
The Virgin Suicides by Jeffrey Eugenides: Every year, I find myself reaching for something from Jeffrey Eugenides. I could read Middlesex once a quarter and have no qualms, but it seems his fame came about when The Virgin Suicides was made into a movie (Josh Hartnett played Trip Fontaine, and I've loved a guy with 70's-shaggy hair ever since). I loved the movie with everything in me when I was a teenager, and read the book the first chance I got. We follow a set of 5 sisters in suburban Michigan as they mourn the unexpected suicide of their youngest sister, trying to heal on their own terms along the way, while under the eye of their very strict mother and distant dad. The story is told through the eyes of their teen boy neighbors, who love them from afar and fantasize about helping the girls escape their home and their reality. It's beautifully written, as all Eugenides' works are.
Entertaining Beautifully by Aerin Lauder: Aerin Lauder's style is one I've always wanted to emulate. She mixes evening gowns with blazers, relies only on good skin and mascara, and her homes are a perfect mix of antique heirlooms and modern art (and leopard-print sofas). As the man and I look at the prospect of finishing our own home, and I start to dream of the day I can host a dinner party again, Ms. Lauder's latest book provided some much-needed inspiration. She's true to her family heritage (the wallpaper and most of the original furnishings remain in her grandmother, Estee Lauder's Hamptons and Palm Beach homes), but has an imaginative way of entertaining and making guests feel comfortable. It's inspiring, sure, but more for this very visual gal, her newest book provides so much eye candy.
** this post is not sponsored in any way. all thoughts and opinions are my own **