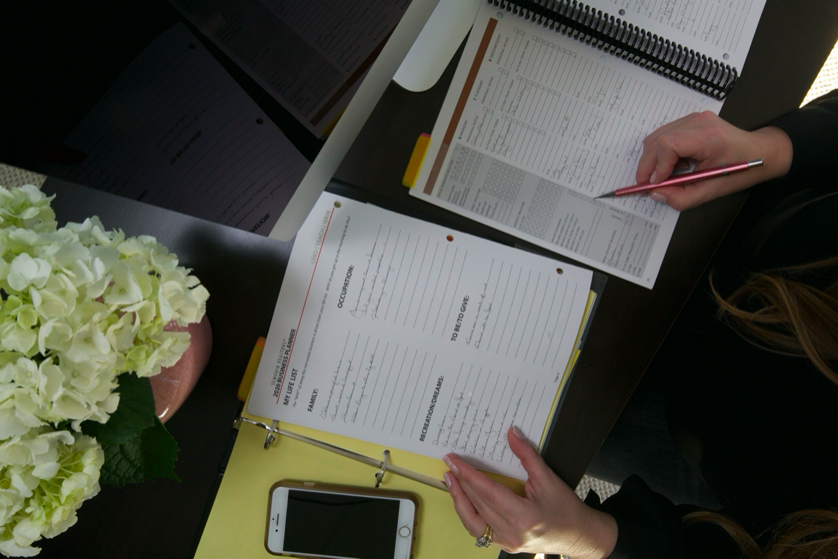 There was a meme floating around the internet a few years ago with two stick figures side by side. One was smiling, wearing a Santa hat, and above, it read "December 1st-25th: Festive!" The other was slightly plump and holding a block of cheese with a miserable look on his face. Above, it said "December 26th-January 1st: Confused, unsure of the day of week, full of cheese." It always cracked me up and rang true, but finally, I decided to take the little over-cheesed character and make something wonderful out of him, and out of the weird week between holidays.
I call it Cheese Week.
This is the time that I plan. I mean, I plan. There's something so complete feeling about laying out the year in advance. From my monthly mailers, party planning, sketching out the timeline of our travel or time off, budgeting for projects and home spending… I put everything on paper in the week before the new year begins.
As symbolic as it may seem, opening my 2022 planner on January 3rd (the first Monday of the year), and knowing what I need to do on which day- mail birthday cards, check in on clients, book the Speed for a summer gathering, turn in my expense report- takes away every bit of thinking I have to do at the beginning of each day so that when I sit down to work, I only sit down to work. Sure, there may be things that change- a meeting may be cancelled, or I may need a last minute doctor's appointment, but for the most part, this is the week that sets me up for the entire year ahead.
I lump in my budget, too, and edit my Christmas Card list. I plan out the things that I want to accomplish this year, and then highlight those few that must happen. We book our hotel for Palm Springs, and plan the days we're heading North to Chicago or Cleveland.
I've found, over the years, that I get the freshest mindset when I get out of my office and out of my house, and plan at beautiful places that inspire me. Maybe I'll have one day that I go to the Library Bar at the Omni with my notebook, or I'll have lunch at Proof on Main, laptop in tow. I stay in work clothes, dressed for the job ahead, and I've discovered that the old adage of dressing for success helps me stay focused. I know it's a real thing- take a look at this Yale study that proves it.
I hope you find a way to plan the year ahead, my friends. Whether you need to put together a plan to maximize your sales, or budget for a big project, or if you need to meal prep each week and have you get yourself in that mindset, I hope you have the space, the energy, and the support to do that.
No matter what success means to you, my best wishes to all of you, dear readers, for a very successful 2022!
** photo by Don Lehman **