As much as Bryan and I travel, I'm continuously surprised at how difficult it is to grab a great Bourbon cocktail in other cities. In Chicago, the first place we found Old Forester was at The Berkshire Room (then and now one of our favorite bars in the city). In Southern California, we searched as far as we could, but- especially in Palm Springs- so many drinks were clear liquor based. Gin and vodka ruled supreme (though we definitely recommend Truss and Twine as well as Seymour's if you're in Palm Springs!). There was even once, I'm sorry to say, here in Louisville that my friend Kathryn and I had what was easily the worst Old Fashioned ever made. I won't go onto detail, but trust it was awful.
So often, Bryan and I will finish dinner, then head home to mix up a cocktail of our own, so we thought that, perhaps you, too, would like to be able to put together what we consider our house cocktail of choice: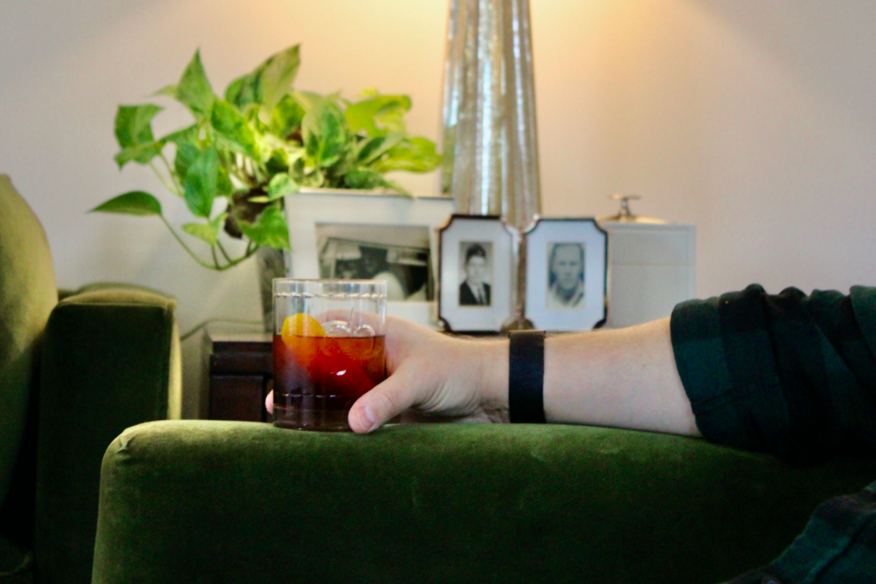 In an Old Fashioned glass, mix 2 ounces Bourbon (we prefer Old Forester 86), 3/4 ounce simple syrup (or 1/2 ounce if you like things a little less sweet), and 3-4 dashes of agnostura bitters. When I say mix, I mean stir with a bar spoon. Add a ball, cube, or Darth Vader helmet ice cube, and continue to mix for 15 seconds or so. When the ice has smoothed out and begun to melt the tiniest bit, take your bar spoon and grab a Luxardo cherry (no others will do), scooping a little of the syrup into the spoon as well. Add this to the glass and stir just enough to distribute the syrup. Peel a strip of orange, express the oil over the glass, and tuck inside.
If you're local, and just need to grab an Old Fashioned in a restaurant, try the ones at Red Hog, North of Bourbon, Darling's, Proof on Main, the Silver Dollar, High Horse, or Hell or High Water.
** this post was not sponsored in any way. all thoughts and opinions are my own **
** photo by Lana Carroll **