I'm a habitual hand washer. There. I said it. When I get nervous, or if my anxiety is high, I wash my hands. A lot. Several times a day. And I keep hand sanitizer with me all the time (even pre-Covid!). Couple my crazy cleanliness complex with the fact that I always have my car's AC or heat blowing directly at me/directly on my knuckles when driving, and it makes for some dry, chapped hands.
All of that means that I'm a little obsessive with my handcare, then. Sure, I get normal manicures, but it just doesn't keep my hands all moisturized and perfect for the three weeks or so in between, so I've put together a nighttime routine that I'm loving, as well as a list of my habitual hand care products.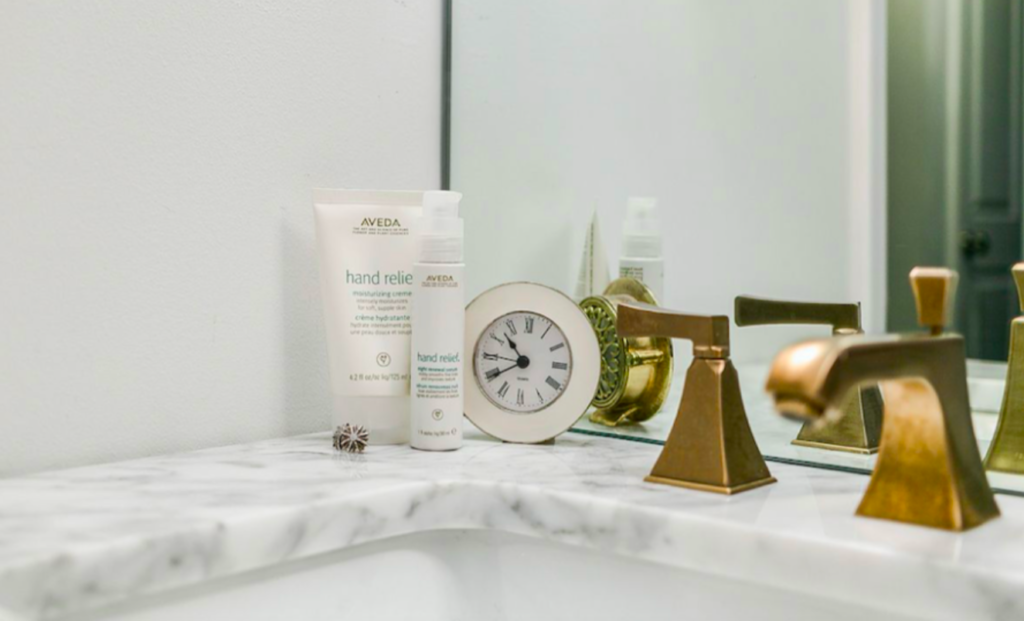 Aveda Hand Relief Creme: My daily hand cream. It's a super thick formula that leaves the slightest tangible barrier on your skin. A little goes a long way. I keep a full sized tube in my desk and in my nightstand, and a mini size in my car's console. I apply whenever needed during the day, rubbing it into my cuticles, and at night after my cuticle oil and serum. Speaking of which…
Cuticle Oil: I grabbed this one at Sally Beauty Supply right when Covid hit and I had to start doing my own nails (an experiment that did not go well). It's cuticle oil. I apply a little dot to each finger at night and massage it in before my serum. During open-toed shoe season, I also apply a little dot to each toenail in the morning and rub it in.
Aveda Hand Relief Night Serum: A lighter weight but crazy hydrating precursor to m hand cream, this is another layer I apply at night. It goes on after the oil, and before the cream. I've found it helps me from getting chapped in the winter months, and it's supposed to help with fine lines and spotting.
OPI Polish: I know it's technically not hand care, but I use OPI gel on my fingers and toes pretty much all the time. There's something about their polish that just stays for so, so long. Plus, with color names like Kinky in Helsinki, Be there in a Prosecco, and Toucan do it if you Try, you can't really go wrong!
Regular Manicures and Paraffin Wax Dips: There's something to be said for a quiet hour or so alone while someone else takes care of you… I get my nails done every 3 weeks (or less if they're chipping or breaking, which is rare) at All 4 Nails here in Louisville. At least every other visit during colder weather, I ask for the paraffin dip, which is where your hands are molded into a warm, oily wax, then placed in warming mitts for 10 minutes or so. I love Van, but the owners, Ken and Val, are fabulous!
** this post is not sponsored in any way. all thoughts and opinions are my own **
** photo by Don Lehman **