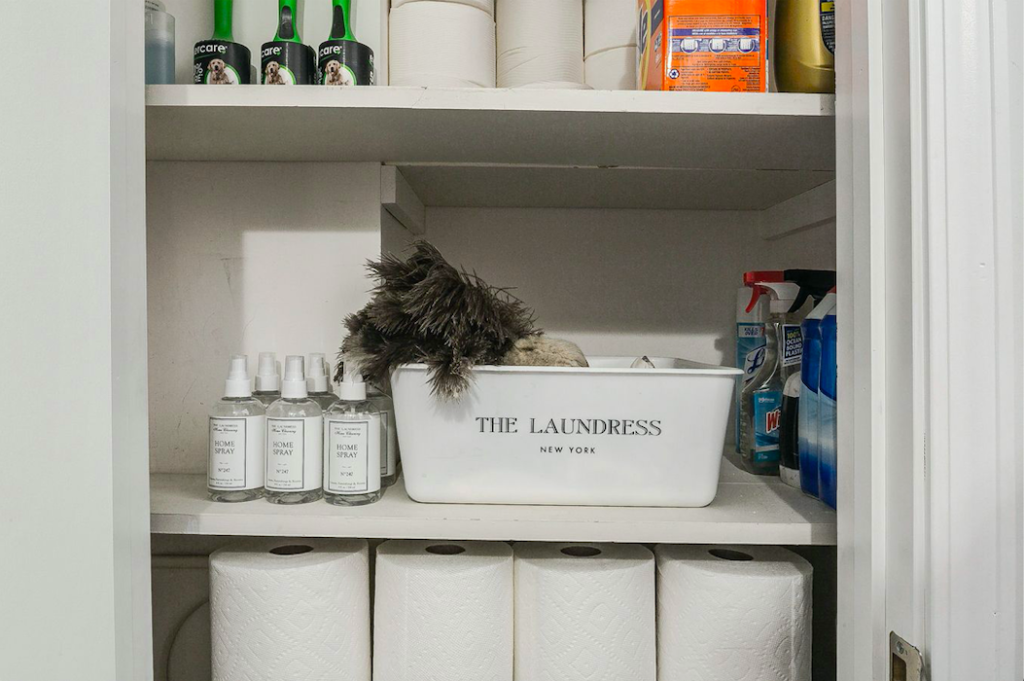 True story: When I received my second Covid vaccine, it felt like it almost killed me. I had had a pretty invasive surgery on June 10th, and my second dose was scheduled just a few days after on June 14th. I could barely walk, and looking back, shouldn't have taken the second dose in such a compromised position, but I did, and whoo boy…. It knocked me on my ass.
I spent the next week or so in and out of a fevered state, surviving on water and mugs of beef broth and saltines my Mother in Law carried up to me (thank goodness she was in town!), still in pain from surgery, and all I could think the whole time was that a) I was going to die, and b) the leaves on the tree across from our bedroom looked like a dog face when the sun was behind it (again… delirious with fever).
It was the first thing though- wondering if I was going to die- that made me sit down and make out a cleaning list for Bryan. I'm sure that if his wife had, indeed, passed away in her bed, that the first thing he'd think was, "Oh my gosh… I don't know the pattern in which she cleans the house!" So, being the slightly neurotic person I am, while laying there, I wrote out a list of how, exactly, I clean. Given the gorgeous weather we've had lately, I'm going to share it with you, in hopes that it inspires your Spring Cleaning!
I clean every Saturday, and in my house, we do our normal laundry as needed throughout the week. Sheets are every Saturday, because I love a fresh bed when we can sleep in a bit on Sundays. You'll notice I don't talk about cleaning the kitchen. We wipe it town, load/run the dishwasher, and tidy the countertops every night before bed. All told, this whole process takes about 3 hours start to finish in our 2,400 square foot house, other than kitchen deep cleans.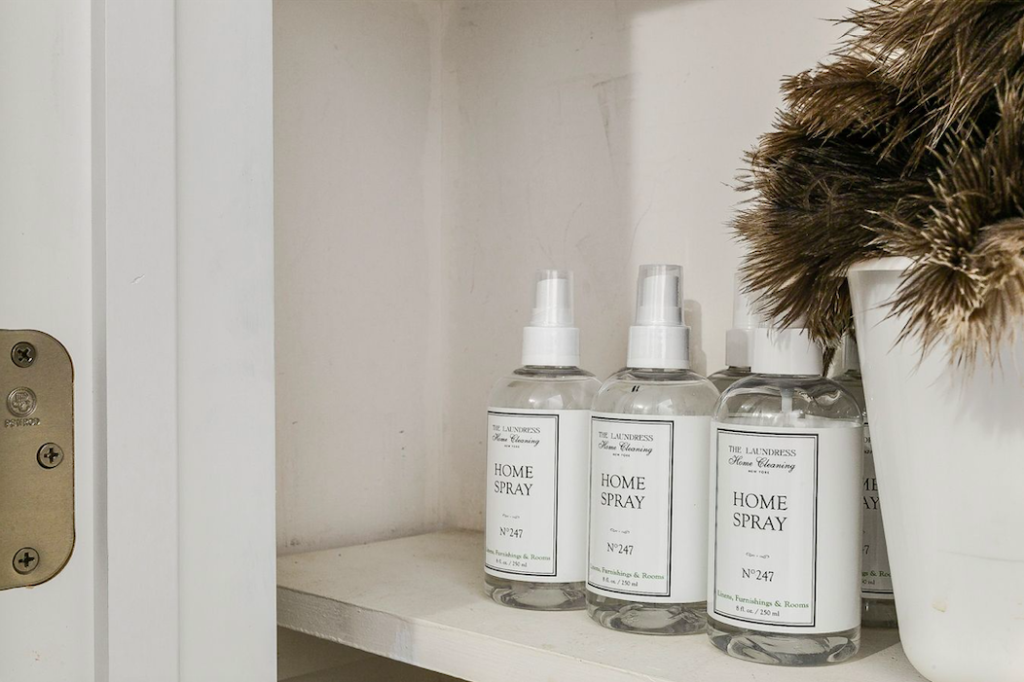 Weekly:
Open all the windows to circulate fresh air
Strip the bed and start a load of sheets- I use two capfuls of the Laundress Bleach Alternative, and a hefty squeeze of the Whites Detergent on a sanitizing cycle.
Squeeze toilet bowl cleaner in all the toilets. Don't scrub, don't flush.
Spray Lysol on all soft siting and laying surfaces, including throw pillows.
Spray a daily shower cleaner into the showers and on tub surrounds.
Spray the Laundress Home Spray on all soft surfaces
Use a feather duster on all delicate surfaces- art, frames, lampshades, the tops of doors and window frames
Allow the dust to settle while you take care of any flowers and plants- re-water, soak in the sink, change water, or trim stems
Run hot water about 3 inches deep in a cleaning tub, and add a squirt of either Meyers Clean day or the Laundress All-Purpose Cleaner. If it's warm outside, add a couple of drops of tea tree oil to repel bugs. Use this solution to wipe down all surfaces in the home, including the bathroom counters and toilets (do these last), but do not use in kitchen
In bathrooms, use the cleaning solution and rag to wipe down sinks and toilets wiping dry with a paper towel.
Flush all toilets, scrubbing if needed, and reapplying Scrubbing Bubbles Fresh Gel Dots if it's the first week of the month
Clean all mirrors
Vacuum all rugs
Swiffer all floors
Mop: add a tablespoon or so of powdered Tide to a bucket of hot water, and mop away! I love the O-Cedar spin mop. Dump water if it gets dirty and refill
Make the bed, spray your favorite fragrance throughout the house (for us, it's Byredo's Bibliotheque)
Toss all cleaning rags in the washer with tide and bleach on a sanitizing cycle.
The first weekend of the month, clean the inside of all windows, and the inside/outside of exterior doors. Wipe down baseboards.
The first weekend of January, April, July, and October, clean the windows inside and out
The first weekend of February, May, August, and November, deep clean the bathrooms
The first weekend of March, June, September, and December, deep clean the kitchen
Deep clean Bathrooms:
Clean as above, then:
Use the Meyers cleaning solution to wipe down the entire vanity inside and out (including emptying drawers and cleaning). Dry with a dry rag. Empty the cleaning bucket.
Fill bucket halfway with hot water, a pinch of powdered tide, and a small dribble of bleach
PUT ON GLOVES
Use a soft scrub brush to scrub down the shower and bath walls and floor/inside, then rinse.
Use rag to wipe down the entire toilet, then wipe dry with a dry rag.
Use the scrub brush to scrub the floor on your way out of the bathroom, drying floor as you go with a clean, dry rag.
Deep clean Kitchen:
Go through each cabinet one by one, tossing or composting expired food, wiping the inside of cabinets clean with the Meyers solution, then drying.
Go through entire fridge and freezer, doing the same.
Remove your exhaust vent above stove, place in the sink filled with Dawn-soapy water.
Mix powdered tide into warm water in the cleaning tub. Use a dish sponge to wipe down the outside of all cabinets, drying as you go.
Spray marble cleaner/sealant on marble counters, buffing dry with a lint-free cloth
Use a scrub brush to scrub the exhaust fan in the sink, lay on a clean towel to drip dry, then replace.
Clean oven door if needed.
Once annually, clean the inside of the oven.
** this post is not sponsored in any way. all thoughts and opinions are my own **
** photos by Don Lehman **