** a PSA to all parents of human children before you read this. I know that having dogs isn't like having children, but it's all I know to compare it to **
Last week, somehow, Sid and Oscar turned a year old. I'm not sure how it happened. One day, we were debating a drive out to Taylorsville to look at these tiny puppies, and all of a sudden, they'd become the biggest part of our lives.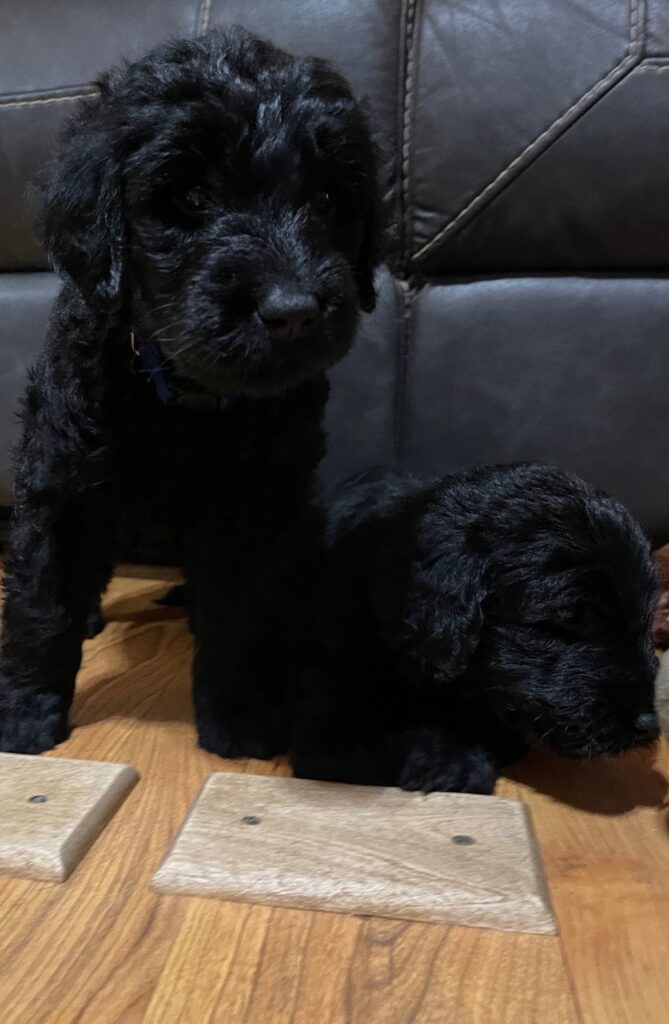 The first photo we received of them only slightly hinted that Oscar would be the best napper and that sweet Sid would be so bright-eyed and eager to please. As they've grown, they've developed into two very different dogs, despite being littermates.
These boys are first generation golden doodles. Their pop was a standard sized apricot-colored poodle (who sat with his knees open, like a frog… as does Oscar), and their mom was a smaller-sized Golden, possibly the prettiest Golden I'd ever seen. Even being fraternal twins, as we jokingly call them, they're so incredibly different. Sid is basically a black Golden Retriever. His coat is wavy and long. He has that Golden Retriever butt sway. He's eager to please, happy. Every morning, when I come back downstairs after getting ready, he hurries to bring me whichever toy is closest/most important. Most mornings, it's a hedgehog. Oscar is 95% poodle. His coat is tightly coiled, his face super poofy. He's very upright and prance-y when he's on a walk. I think he thinks he's a hound. He's always on the trail of something… squirrels and big birds are mortal enemies.
We often talk about nature versus nurture. I've always heard that doodles are hyper dogs, so we were slightly worried to introduce two into our house. We're quiet, calm. We're a soft jazz music and book-reading type of spot. Somehow, these two just fit right in. Sure, they'll on occasion get the zoomies, or completely empty their toy bucket, but for the most part, they're very chill, content to lay in the floor and chew on their stuffed animals. They do love a good frolic in the back yard, though and love when their best friends Arthur and Eloise come over (they're a giant schnauzer and a Black Russian terrier that live across the street).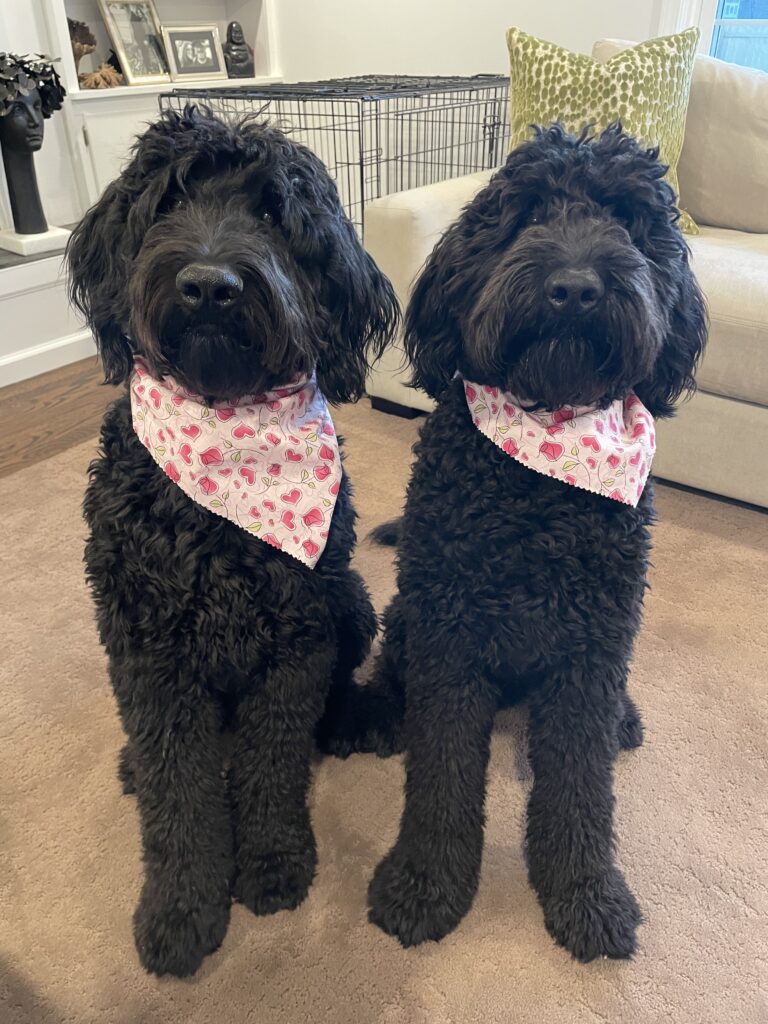 We've loved life this past year. They're expensive, they complicate travel, and my ivory sofas are no longer ivory, but they're the best part of each day.
Happy Birthday, my doods. We're so glad you're part of this family.