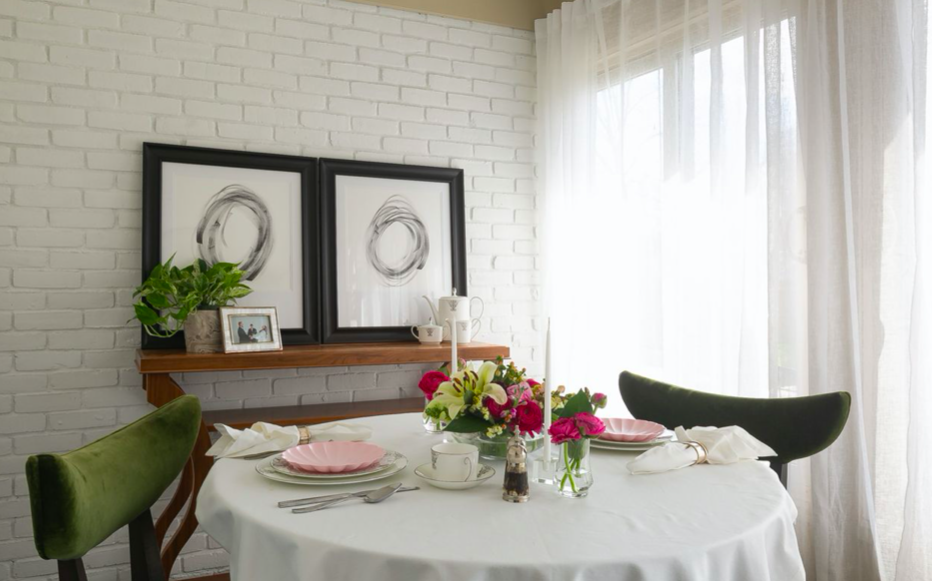 The man and I have been making great use lately of our sunroom. While this space isn't nearly what I want it to be (read: I want to make it bigger, drywall the space, drop in a dining light, extend the hardwoods in here, and line the exterior walls with black French doors), after a fresh coat of paint and several sheer white curtains from Target, it has a happy, bright, and breezy look. We've been using the table lately as a desk when the pups are frolicking in the back yard, but on Sundays, we light some candles, bring out a big salad and a bottle of wine with whatever pasta we cook that evening.
It made sense for us to set up in here for Easter brunch for the two of us. Needing some sort of floral, I sprinted to Kroger to find something Springy, and stumbled upon a $20 bouquet that held a mix of blooms, as well as a small bunch of hot pink ranunculus.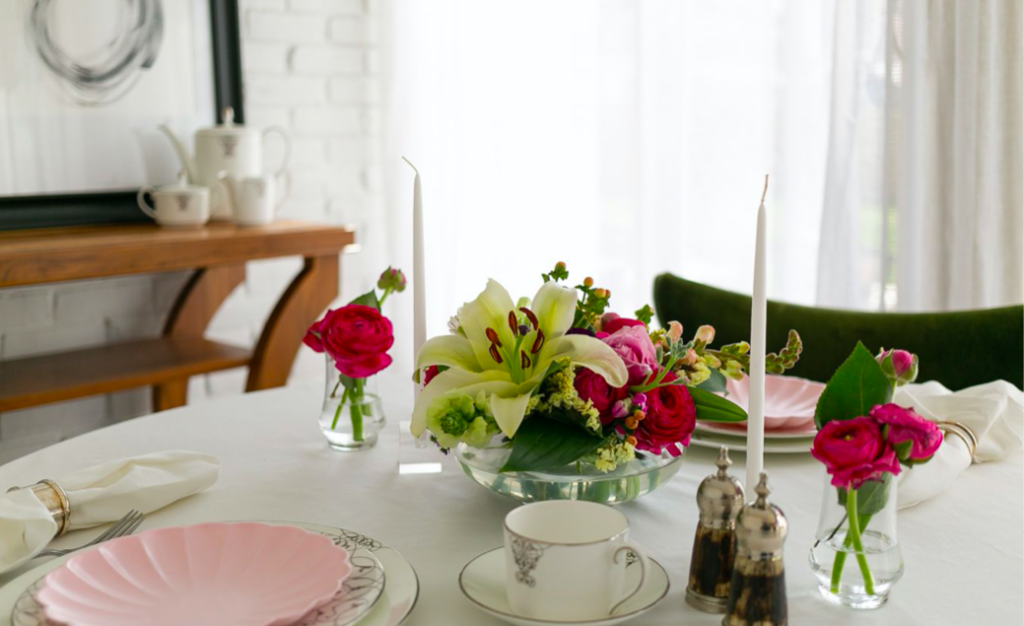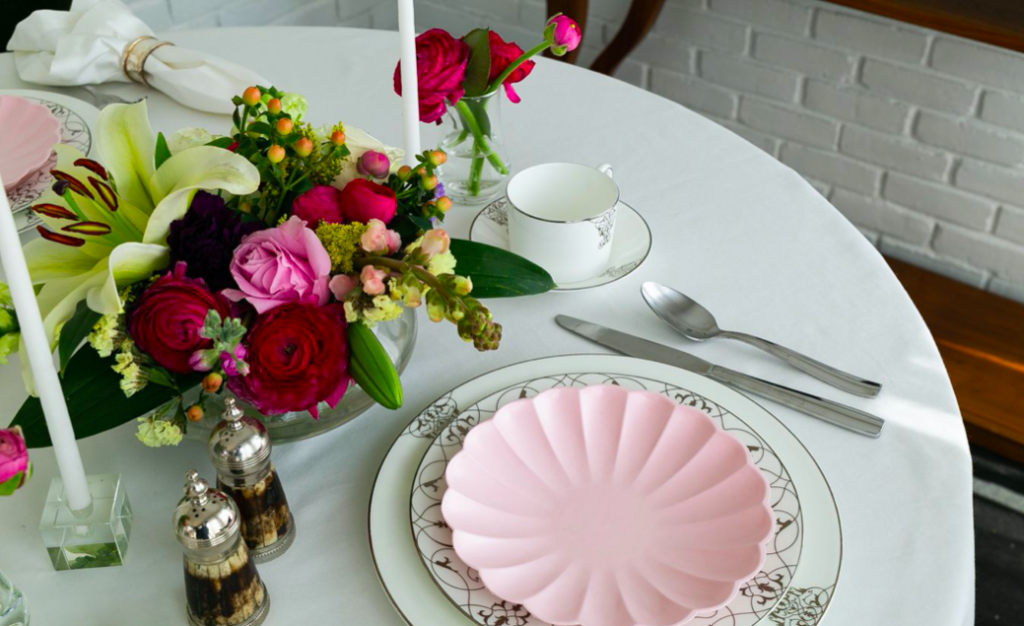 Splitting the florals apart and fluffing them before dropping them into a low vase, they stopped looking like a bunch you'd grab at the local Jewels or Kroger, and looked like the Easter centerpiece they should be. I took a feather from Aerin Lauder's cap and placed a few ranunculus in Bourbon glasses on either side of tapers.
Our Vera Wang china was a chichi backdrop for these pink bamboo plates from Burke Decor, and white linens from Crate and Barrel kept things light. Vintage horn salt and pepper shakers and the crystal cups taper holders added the littlest bit of fancy.
A happy Easter to you, my friends.
** this post is not sponsored in any way. all thoughts and opinions are my own **
** photos by Don Lehman **