When the man and I began planning our annual trip out west in September, our usual spot- The Parker- was 100% booked. Heart broken, I began searching for a place to substitute. We've looked at vintage spots like The Ingleside Inn in the past (home to Melvyn's restaurant, one of our favorites), and have toyed with the idea of popping in somewhere new like The Sands just outside the city, but nothing felt quite like us. Finally, we found a tiny little place called Talavera.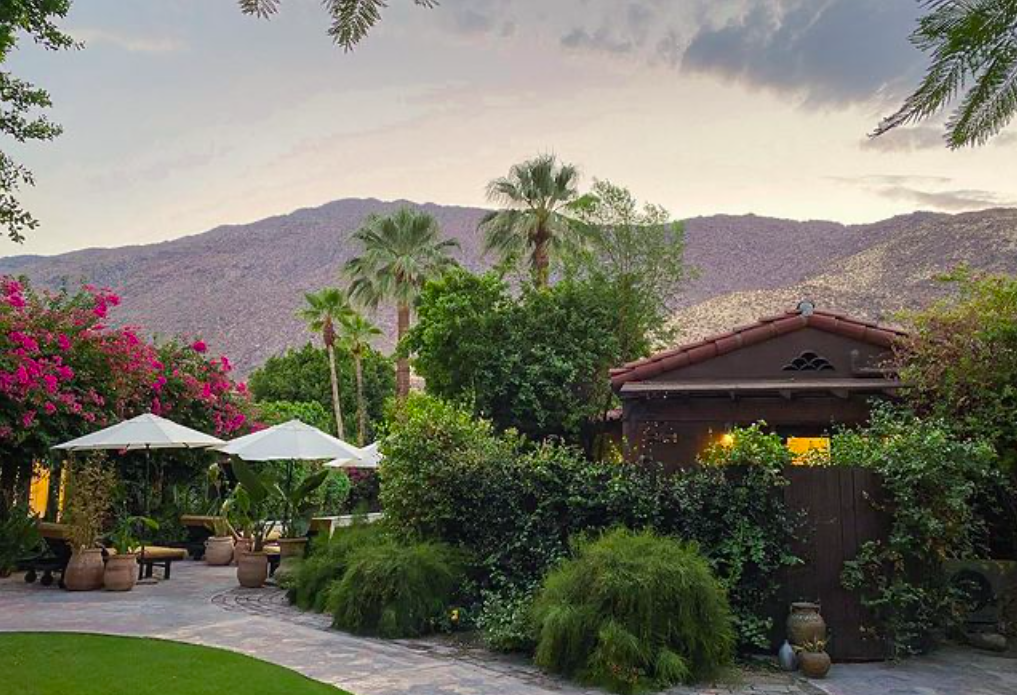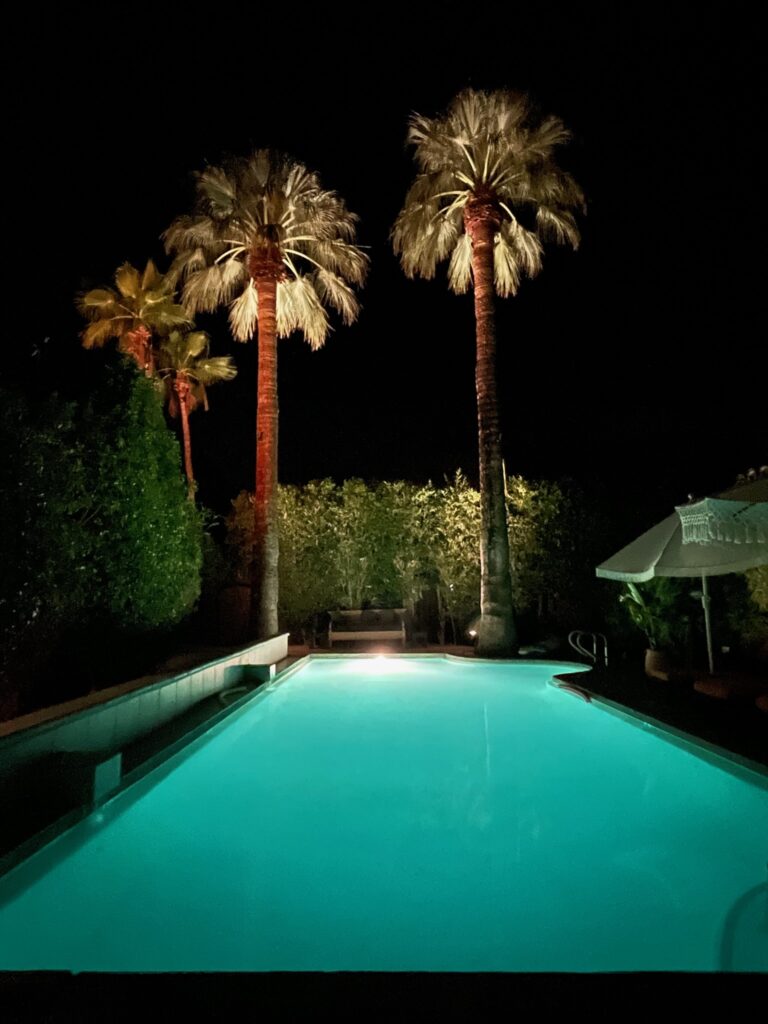 Situated smack in downtown Palm Springs, but nestled between bustling Palm Canyon Drive and the calm beauty of the mountains, I was surprised at the ease of walk to some of our favored eateries like Grand Central, Farm, and Bill's Pizza and the complete lack of outside noise. Talavera is a tiny little place- only 11 rooms- that feels as if you're staying at a friend's guest house. Every room is built out like a small apartment with kitchens, private patios (private hot tub included), and some with separate bedrooms and living spaces.
This property was formerly known as the Wigwam when it was built in the 1920's, and in the 2000's seemed to go through several ownership and management changes before rebranding and getting a new owner in August of 2020. This little spot has received nothing but glowing reviews from travelers ever since!
We settled on a suite called Sunflower, which had one of the largest footprints. Our front door overlooked and opened to one of the two pools, while the view off of our patio was of the mountain range. During the day, we'd float away outside, knocking out most of our reading list for the year, while being able to quickly dip inside and blend up some Pina coladas, or could toss on jeans and grab one of the hotel's bikes to zip over to Bill's for a slice. The Sunflower suite has a pretty large living and dining space with a kitchenette that opens to the rear patio, which is completely walled in and super private. At night, we could pop into our own hot tub and enjoy views of the mountains. The bedroom was pretty large, and even though the window there was pool-facing, lush plants outside protected our privacy (read: no one could look in and see us changing) while letting in the morning sun. Our bathroom was huge compared to normal hotel bathrooms, and included a pedestal sink, built-in storage, a jetted soaking tub and glass shower.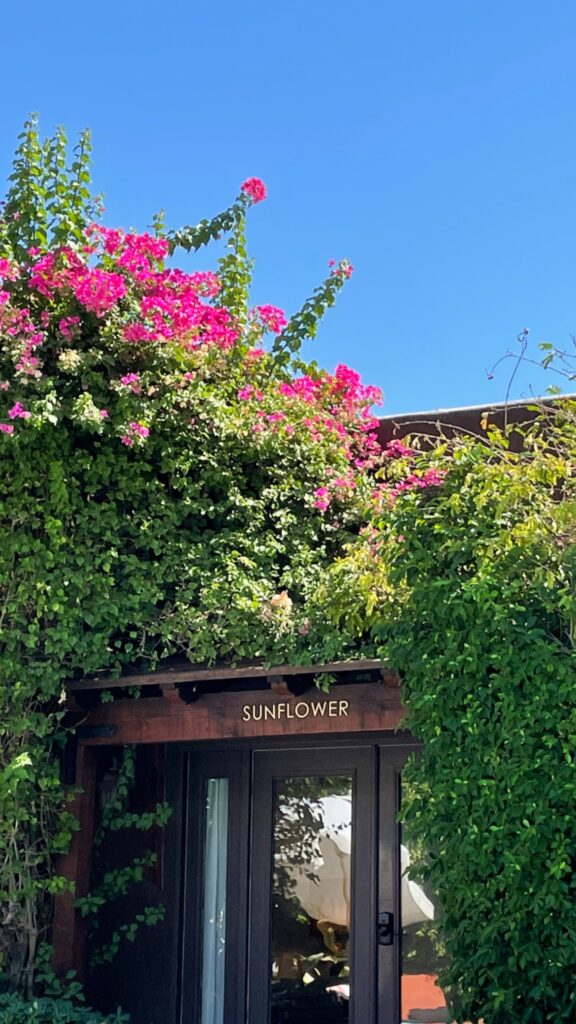 While I'm always terrified of change, this may have been a good one- we love The Parker. There's just no beating the service and style that's there. But… there's something about Talavera. It's quiet. It's so quiet. For us, this was huge. Our yearly trips to Palm Springs are the one time a year we really get to unplug, turn off the phone, meditate in the mountains. Having a hotel that was not only small, but also occupied by what seemed like people who were looking for the same thing as us was a huge win. Labor Day week isn't the most busy season in the desert, but there were days that passed here that we saw no one other than Joanie, the manager, who was as sweet as they came, and kept in touch via text throughout our 8-night stay.
Would we stay here again? Absolutely. Will it be our constant September spot? I don't know. I love The Parker, but the last few years there have seemed a little busier compared to the past. For solace, for quiet, for a peaceful getaway in our favorite city, Talavera may become our new desert home.
** this post was not sponsored in any way. all thoughts and opinions are my own **
** first photo via Talavera's Instagram **