My apologies, everyone, for slacking in so many ways on this blog lately. I have a post ready to go about where I've been when not here, with you, but now isn't the time. Give me a week or so. For now, a little catch up on last year's books. I'm tackling the second and third quarters today, and will lump in my fourth quarter with the first of this year, putting us back on track.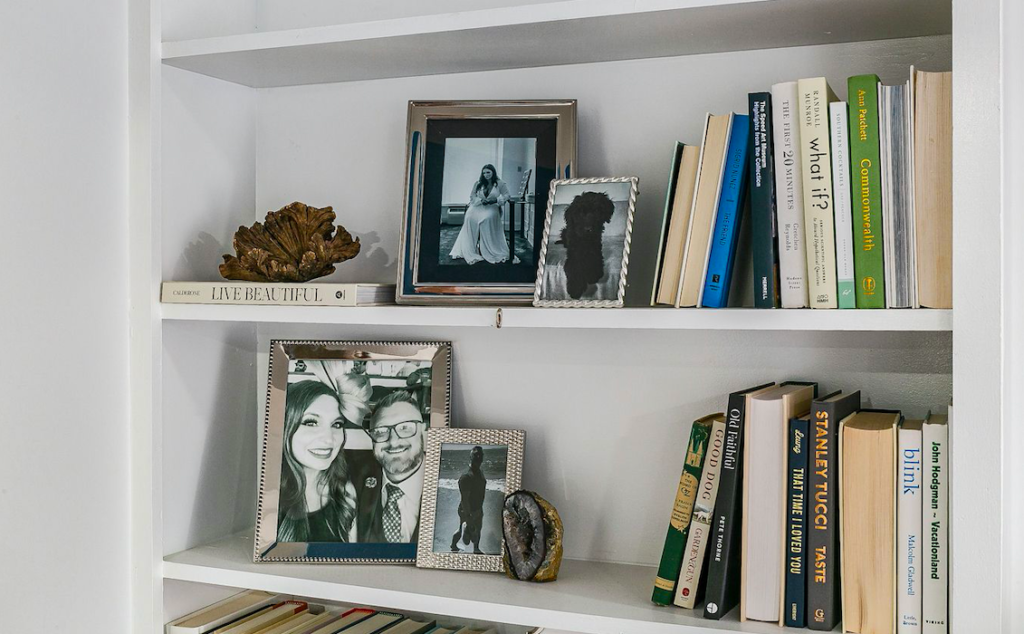 ** The Swans of Fifth Avenue by Melanie Benjamin: After spotting something about the ever-beautiful Babe Paley, I wanted to read this fantastical story again. A pretend (maybe?) version of the relationship that Truman Capoe had with his "swans," as well as the fallout with his friends after the release of La Cote Basque. I'm slightly obsessed with Babe Paley, but goodness, Capote just seems intolerable.
** Bel Canto by Ann Patchett: Another re-read for me (there's a few of those this time). Find the full review from 2018 here.
** The Happiness Project: Or, Why I Spent a Year Trying to Sign in the Shower, Clean my Closets, Fight Right, Read Aristotle, and Generally Have More Fun by Gretchen Rubin: I have to tell you… It was bad. I just couldn't finish it.
** The Poisonwood Bible by Barbara Kingsolver: I was first introduced to this book, and to Barbara Kingsolver, in high school via Ms. Spalding, my literature teacher. I remember this specific book was an option to read my junior year, and I've loved her writing ever since. About a fanatical preacher who moves his family to Africa for a short mission that turns into an extremely long stay, told from the perspectives of the mother and all four daughters, we see varying perspectives on the lives their forced to lead, and then find on their own. Beautifully written.
** The Guncle by Steven Rowley: Recommended by and lended from a girlfriend of mine, The Guncle is about a hip, young, gay, single dude in Palm Springs who suddenly finds himself as the guardian of his young niece and nephew. He introduces them to a life of frivolity and fun (and puppy ownership), while battling his family's ideals of what "family" really means.
** The Dutch House by Ann Patchett: Another of Ann Patchett's works, and one I hadn't read, but oh, my gosh, I wish I'd read it sooner. Beautiful! A story told by two siblings who love each other dearly. They've grown up in an incredible home with their father, a real estate investor. He marries a woman who only really tolerates the children, until one day, the father dies, and the siblings find themselves on their own, save for a trust fund for one of them. Family thought lost is found, success comes to the kids in very different forms, and it makes me wonder what life with siblings is like. I need to read it again, soon.
** All about Me!: My Remarkable Life in Show Business by Mel Brooks: Oh my gosh, you guys… I'm a HUGE fan of Mel Brooks. Bryan and I watched Spaceballs on our second date, and I could easily put on a one woman show of The Producers Musical if you asked (and often have, unprovoked). Mel's humor is just the best to me, so when I spotted his autobiography in After-Words while in Chicago for our July trip, I snatched it up and devoured all 480 pages while sitting on North Avenue Beach on my birthday, which left me very sunburnt. It felt like you were sitting down with Mel listening to him tell you these tales. The book is broken into chapters of projects of his- the Sid Caesar show, Blazing Saddles, etc., with stories of each. There's been a little negative chatter that Ann Bancroft is barely mentioned, but being that it's a book on his show business, I didn't mind. It's fabulous.
** Fool by Christopher Moore: Freaking hilarious. If you've never read a Christopher Moore novel, I recommend it. His imagination is hilarious. This one is a reimagining of the story of Shakespeare's King Lear, from the perspective of Pocket, the jester. Inappropriate, laugh out loud funny, and ridiculously quotable. The first in a series… Stay tuned.
** Where the Crawdads Sing by Delia Owens: Another re-read. I told you there were many… I had no idea this was being made into a movie, but I caught the preview one day and decided to open this one again. Reviewed a few years ago, here.
** The Serpent of Venice by Christopher Moore: The second in the Fool Series. This one based on The Merchant of Venice, and tied to Othello. There is a sea monster, but a little unlike the one in Shakespeare. The fool, Pocket, returns. Like all of Moore's novels, hilarious.
** Night Shift by Stephen King: I've no idea why I packed this one for our California trip this year, but I did. I'm not sure I've ever read this collection cover to cover, rather have just picked it up for a single short story here and there. I read it all the way through on our flights, rediscovering some spooky favorites like Gray Matter (which is completely disturbing) and The Ledge, which is one of the most heart-pounding stories of anxiety I've ever read. I love King's collections of short stories for the sheer amount of spooky crammed into one place.
** Elevating the Human Experience: Three Paths to Love and Worth at Work by Amelia Dunlop: Another that I couldn't finish. I had high hopes for this one, but was at the end of our vacation and may not have been in the right mindset. I'll try again.
** People we Meet on Vacation by Emily Henry: Not surprising that this cute little book won Goodreads best romance of 2022. Such a sweet story of love over the years between two will-they won't-they's. I had no idea what the storyline was before tossing it in my bag for Palm Springs, so was pleasantly surprised that Palm Springs was featured. Light hearted and fun.
** The Patron Saint of Liars by Ann Patchett: Another Ann Patchett, I know. This is her earliest novel, about a woman running from what motherhood and wifehood is supposed to be, finding home and heart within a community for unwed mothers. It was lonely, and slightly hard to read for me- a girl who has never wanted children- but proved that family is what you make it, and happiness doesn't look the same for everyone.
** Made From Scratch: The Legendary Success Story of Texas Roadhouse by Kent Taylor: Kent Taylor is a Louisville boy who built the empire of Texas Roadhouse restaurants. He was down to Earth, funny, and knows the worth of surrounding himself with people he loves who have the talent needed to grow a business. Hands down, one of the best business books I've ever read. Kent took his own life just a few months after the book was completed, after suffering continued complications from Covid.
** 'Salem's Lot by Stephen King: Ooooh, spooky, I know… I'll admit- I've never seen the movie. Ever. Now, visuals of it have always haunted me- the image of Barlow as that Nosferatu-esque figure hovering in the window- but until last year, I never picked up the book, either. There are so many familiarities that King's work all seem to have- a New England town, someone returning home to find that things have changed. It's spooky in the worst ways, and one that definitely gave me nightmares a few nights over.
** this post is not sponsored in any way. all thoughts and opinions are my own **
** photo by Don Lehman **