I'm not one to moan and complain about cooler weather. Personally, I'm all for it. I love the cool breezes that make me bundle up in overcoats and enormous scarves. I like knowing it's cold out while I'm inside by a fire, with jammies on and Bourbon in hand. I love the snow. What we get of it, anyway. But this winter? My goodness, it's dragged on forever. Here in Louisville, we were teased with the blooming of daffodils. Our trees had started to bud, and we had a few 70+ degree days in a row, then BLAM! It froze again!
So, this tabletop is my attempt to urge Spring weather to go on and make a more permanent appearance.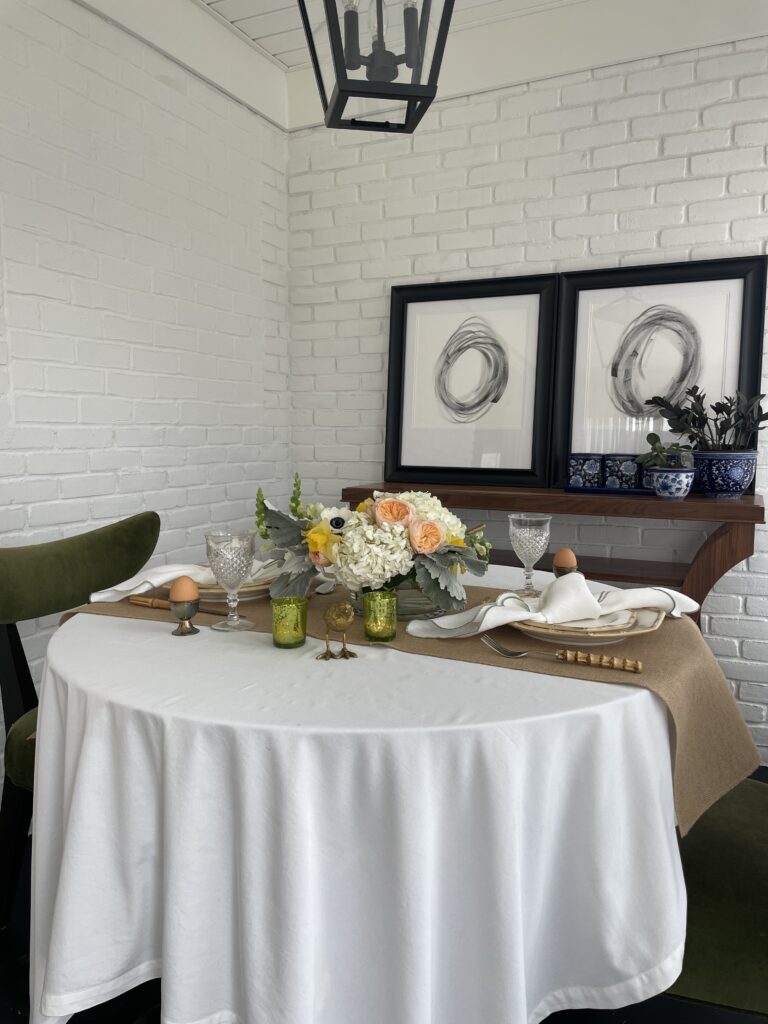 With Easter looming closer, I took the opportunity to bring my (very tarnished) egg cups from Williams-Sonoma out of storage, then rehired some of the bright yellow daffodils gifted from my friend Cate. The table was set with a crisp, white cloth, and I found this adorable burlap runner at Target for $6. The bamboo plates and green embroidered scalloped napkins are all from Aerin, while the bamboo cutlery is from Pottery Barn.
The hobnail glasses are vintage, found at an estate sale years ago, and the green votives and gold birds are from Mahonia, here in Nulu.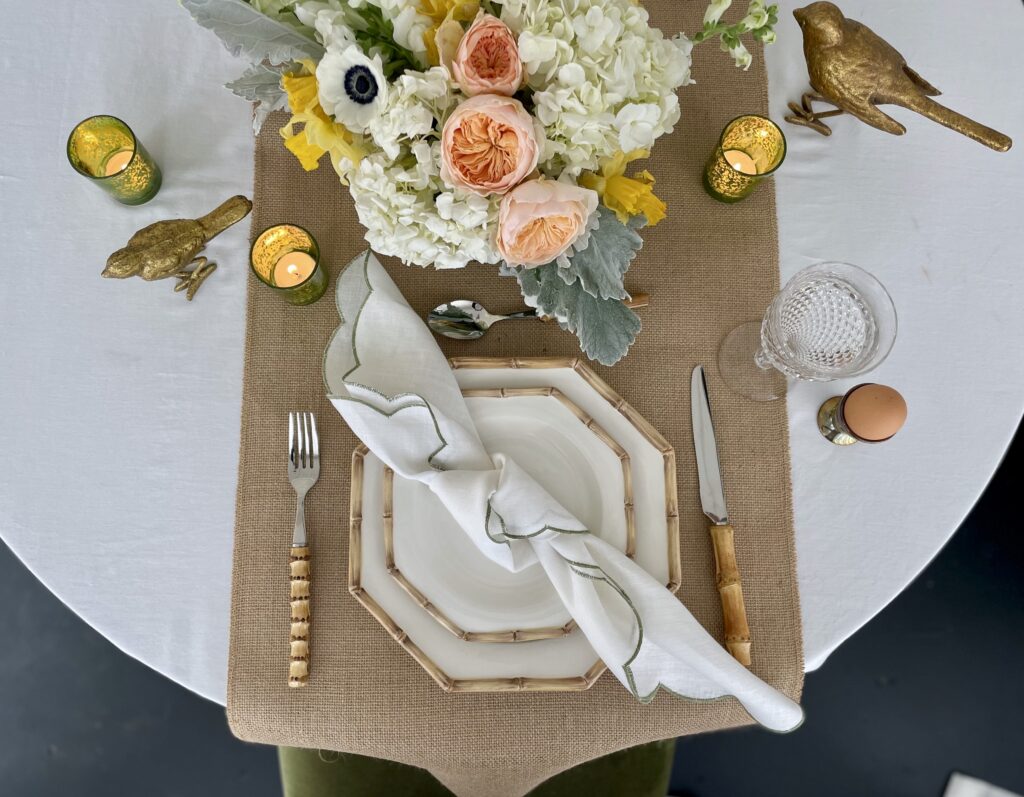 The lambs ear, hydrangea and daffodils snuggled pretty comfily in with peachy-colored garden roses and gorgeous white anemones- forever one of my favorite flowers.
Overall, things turned out beautifully, I think. Perfectly Springy, with a nod to Easter, and wishes of warm and sunny days ahead.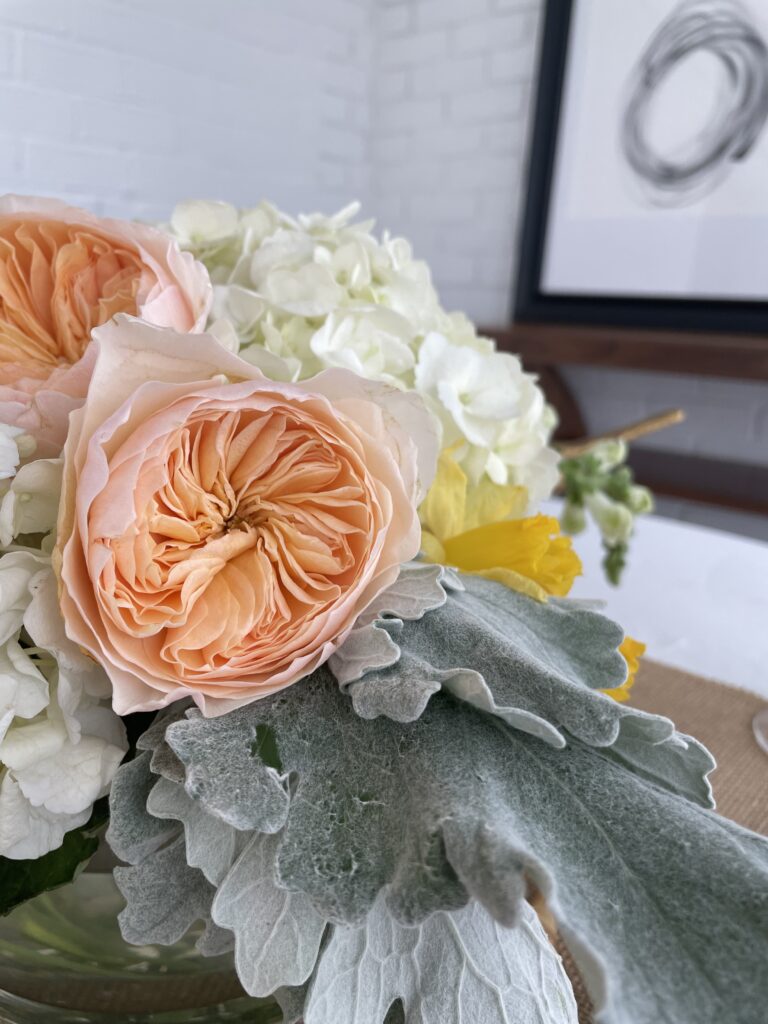 ** this post is not sponsored in any way. all thoughts and opinions are my own **