Kentucky has entered into that sweet lull after Derby festivities have ended where the city just seems to calm a bit. Restaurant menus go back to normal, schools resume a normal schedule, and you can almost hear the entire service industry population take a deep sigh of relief.
This year, during the festival, we tried to stick to our new normal Derby schedule. This year, however, it started usually early, and unusually early in the day. The Saturday before the races, our city has what's called the Great Balloon Race; a piece of the Kentucky Derby Festival where dozens of hot air balloons take off from Bowman Field Airport and race across the city. This year, I was awakened by one of the dogs excitedly observing something out our window, and checked my phone to see a text from a neighbor asking if a hot air balloon had landed on our house! I ran outside in my PJs to join one of my neighbors doing the same- the race track was going right over our houses and it was so cool to see!
The Thursday before Derby, we picked up a few friends and made our way to the track for a day full of racing. It's always a treat to see the horses and the fashion at the track year after year, and this year, it was especially neat to see what Churchill Downs has begun with the major renovation of the paddock area! That night, Bryan and I headed to The Pine Room for fried chicken and bubbly before tucking in rather early.
Oaks day, B and I headed to Red Hog for their special Oaks and Derby Day brunch specials. With options like baked eggs, Waldorf salad, and Pastrami hash, we knew we would be there for a minute with several options in front of us. A kouign amann, poutine, rosti topped with eggs, and a hefty serving of bread pudding French toast later, we were stuffed!
That night, we headed once again to the Stitzel-Weller affair, which has easily become my favorite Derby season gathering. Trying to mix things up year over year, this Oaks night, we walked onto the lawn at Stitzel-Weller to find multiple living room seating areas arranged under the tent, with buffets of heavy hors d'oeuvres from Wiltshire Pantry. Cocktail shrimp, deviled eggs with onion jam, and mini roast beef toasts were sent around, while signature cocktails from Blade and Bow kept everyone happy throughout the night. We ended the evening lounging on Adirondack chairs, chatting with folks from Ohio and Mississippi about Kentucky hospitality. I was wearing a hat custom made for me by Kokin New York, the same milliner behind my first Derby hat – something I'll treasure, always.
Derby Day, we woke up early to pick up our friends in Saint Matthews for a day of distillery tours. We started in historic Bardstown at Willett, where I swear the tour guides are just giant Bourbon nerds, which makes every tour there informative and special. Lunch was at the (supposedly very haunted) Talbot Tavern, before heading back to Louisville for a tour and tasing at Stitzel-Weller. We managed to make it home for a quick rest before the big race, and ended the weekend with our friends back at Pizza Lupo.
For our second post-Covid Derby season, it was definitely not a bad weekend, but I am starting to itch for a new type of Kentucky Derby celebration. I suppose we'll have to see what next year brings. Cheers, y'all.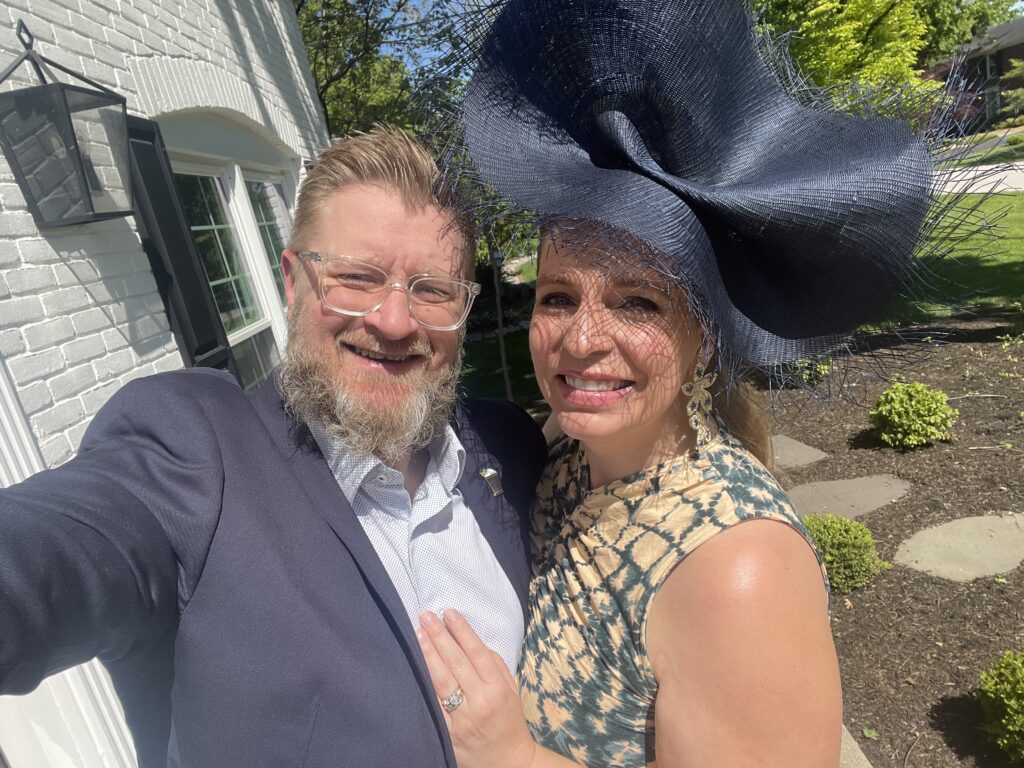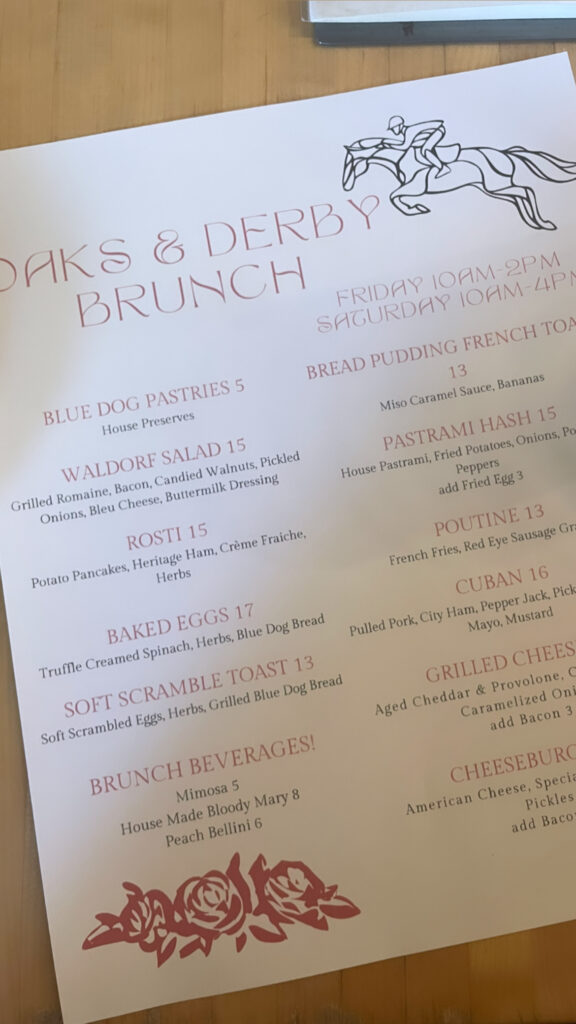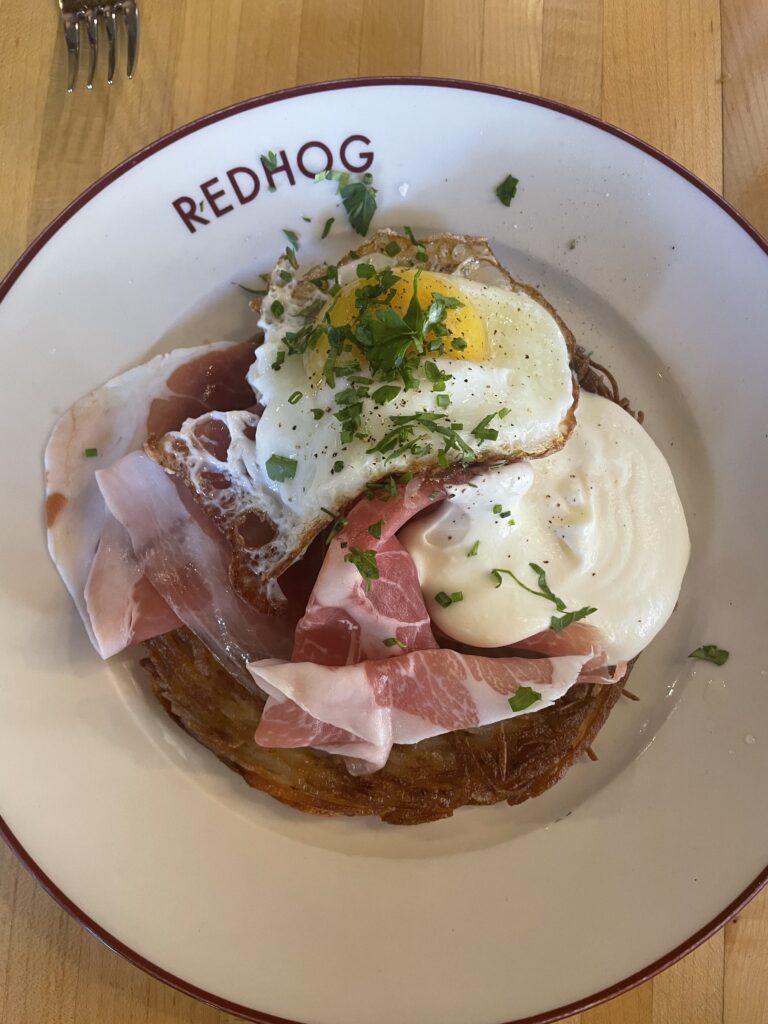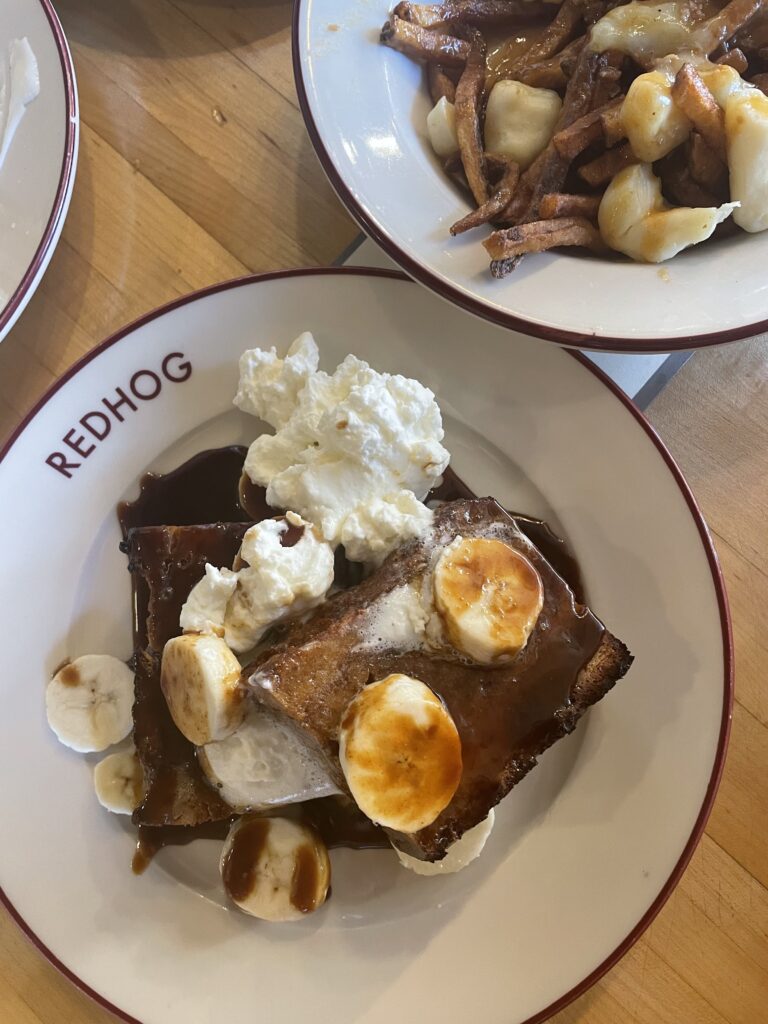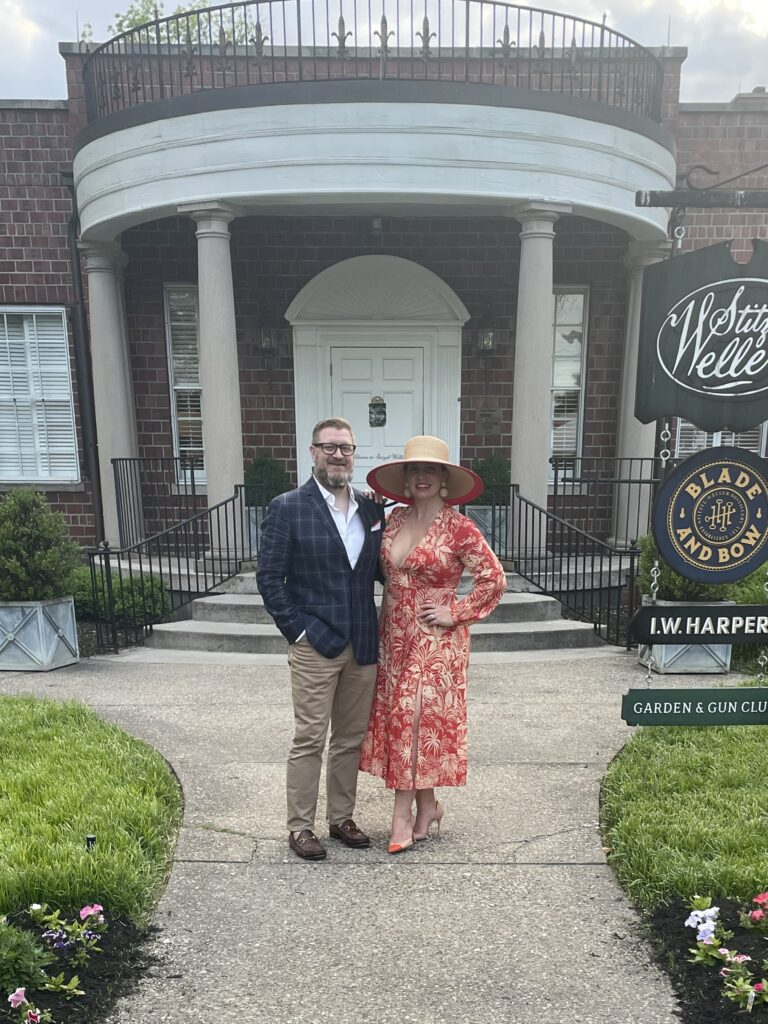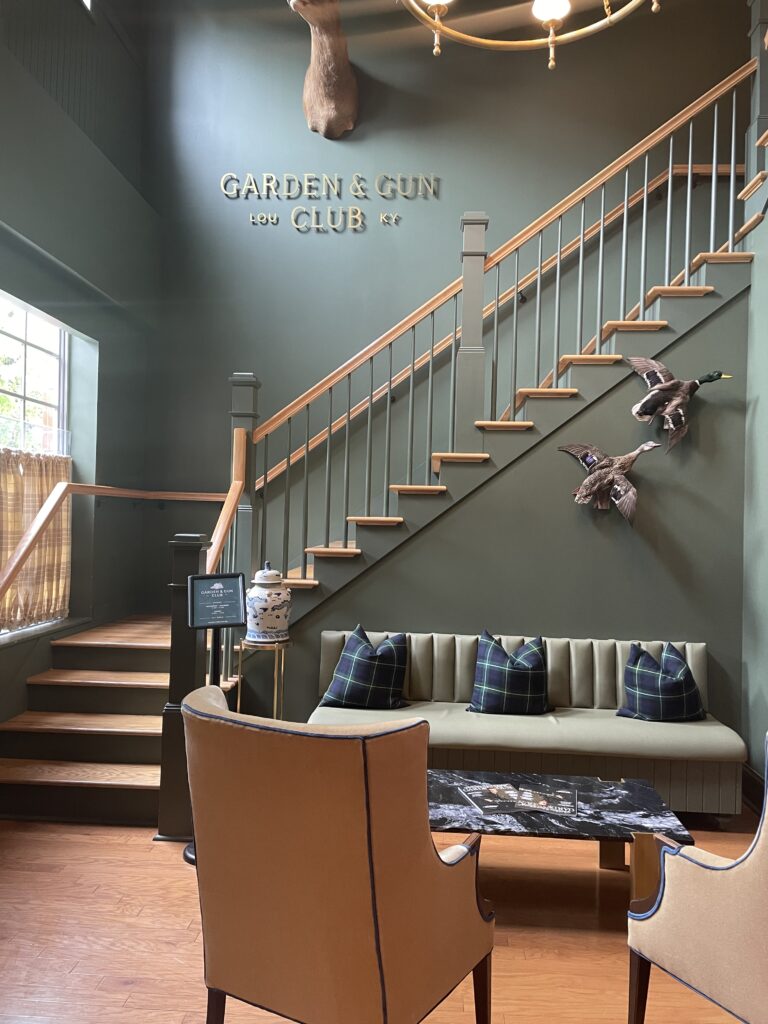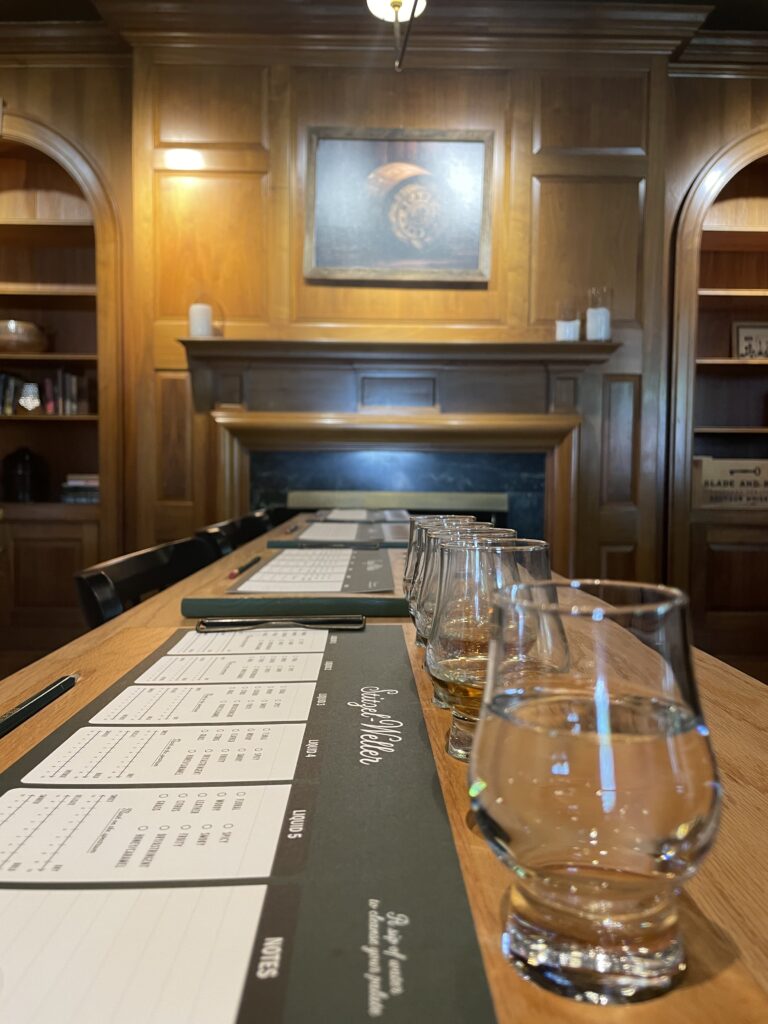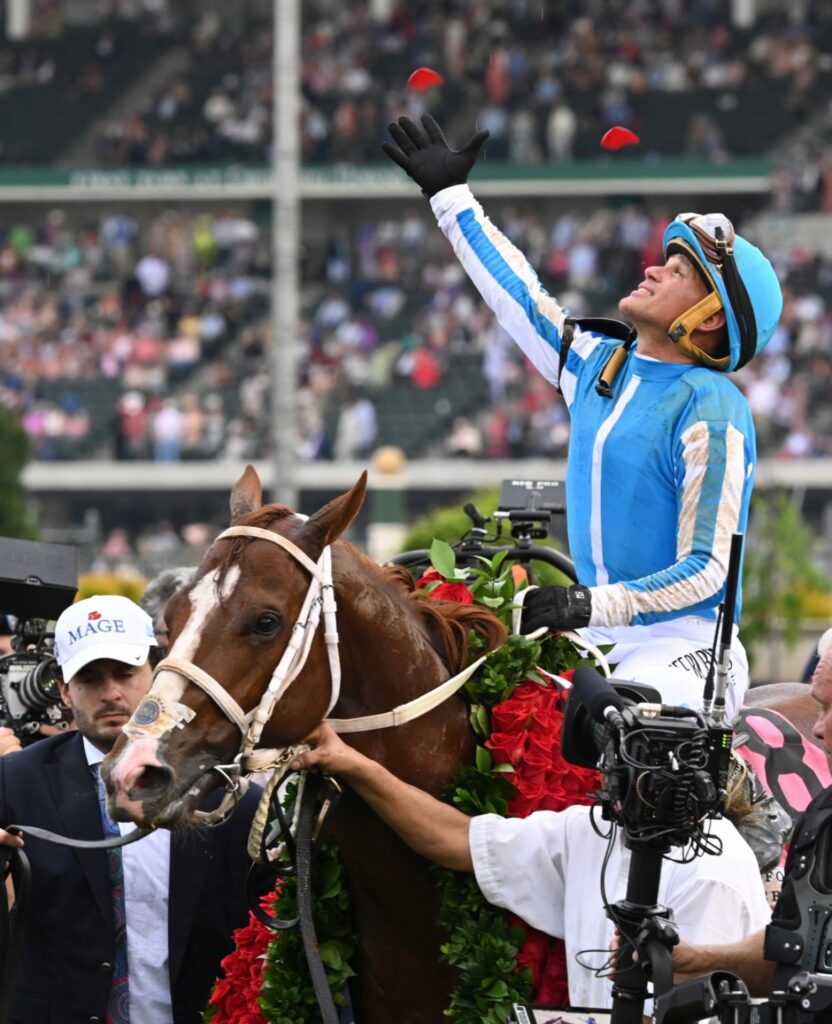 ** this post is not sponsored in any way. all thoughts and opinions are my own **
** terrible iPhone photos by me, Derby finish photo by Kentucky Derby's instagram **
** amazing headgear by The Hat Girls and Kokin New York **