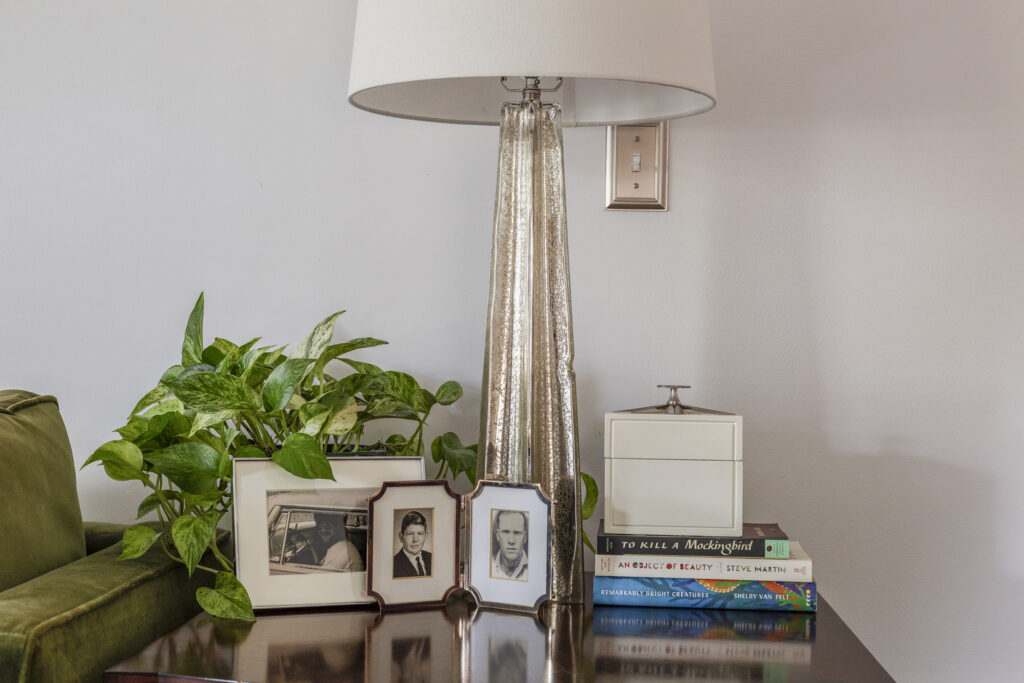 American Housewife by Helen Ellis- One I've read before, I do think American Housewife is the better of Ellis' short story collections. The stories are as cynical and creepy as they are funny. A decent read, and one to pass the time. Creative and funny.
Lessons in Chemistry by Bonnie Garmus- Recommended by a friend of mine, this was a cute read, but a frustrating one for me. Set in the age where women were expected to be mothers and housewives, our protagonist is viewed as an outcast for her education in chemistry, her unconventional relationship, and her career. Tragedy strikes, as it always does, and she finds a way to build a successful life. For any career-minded woman, this should make you want to celebrate. However… she's dry. The poor woman has no personality whatsoever and seems to be so smart she's almost incapable of having a normal conversation, so she's a little hard to cheer for. She does, however, have a fabulous dog who sometimes narrates on his own, and he's her saving grace.
The Midnight Club by Christopher Pike- After watching the Netflix/Mike Flanagan version, I decided to go back and read the YA novel by Christopher Pike, and I have to tell you that it's not the creepy, kind of alluring book I remember when I was firmly a Young Adult reader. Now- maybe that's because I'm not part of the YA audience any more, but it fell really flat for me.
Middlesex by Jeffrey Eugenides- One of the best books I've ever read, Middlesex is a modern epic that goes to great lengths and through many years of describing why our protagonist is the way they are. We follow grandparents through immigration from Greece to the US during the wars there, and into Detroit where- through the 20th century- they witness the race wars and redlining in the city, and have an interesting run-in with Fard Muhammad during the founding of the Nation of Islam. Finally, our narrator is born, and brings us into (close to ) present day where the name Middlesex takes on so much meaning… including hints at the street, Middlesex, in Grosse Pointe, Michigan, and the Robbie Robinson residence. It's really a phenomenal novel, and a Pulitzer winner, for good reason.
Skeleton Crew by Stephen King- Another of King's series of short stories, it had been a very long time since I'd read this one all the way through. I've gone back to re-read The Raft 100 times over the years (an incredibly scary tale that was made into a film short that was done zero justice in Creepshow 2), and love The Mist (also one of the scariest things I've ever read), but I'd forgotten all about Mrs. Todd's Shortcut. How King can cram together this many creepers in a row and somehow be creative, thought-provoking, and utterly horrifying in all of them is beyond me.
Leaves, Roots, and Fruit: A Step-by-Step Guide to Planting an Organic Kitchen Garden by Nicole Johnsey Burke- recommended by a blog I follow at the exact time we were getting our garden into the ground. I'm now a firm Burke garden believer, and have already planned alterations for next years crops based off of her suggestions. For anyone with a kitchen garden or a pot full of herbs, I'd recommend it!
The Making of Another Major Motion Picture Masterpiece by Tom Hanks- Tom Hanks is a phenomenal actor. I don't think anyone would argue that. However, he's also a wonderful writer! While I'd read his collection of short stories, Uncommon Type, before (and re-read it again in a couple weeks), I wondered how he'd do with a hefty novel. Turns out- he'd do pretty darn well!! This one is an epic of sorts, early-on, following a WW2 soldier who is idoized by his nephew who looks at him in googly-eyed wonder before the uncle disappears. The nephew grows, turns into a graphic novelist, and has one of his uncle-inspired stories turned into a Marvel Universe type movie. Hanks takes us behind the scenes of such a film as only someone who has been in the industry can. It's fun, it's full of detail, and his attention to his characters is amazing. Absolutely loved it!
Twenty-One Truths About Love by Matthew Dicks- Another re-read for me. Written entirely in list form (I know it sounds weird, but give it a chance) from the perspective of a man who has major money worries. Through his list-making, we discover secrets of his marriage, the sweetness of a new and unexpected friendship, and are reminded that sometimes the hardest questions to ask are the easiest to answer. Super cute, and written in such a way that it should hold anyone's interest.
Black, White, and The Grey: The Story of an Unexpected Friendship and a Beloved Restaurant by John O. Morisano and Mashama Bailey- I'd picked this one up when it was first released in 2021 and only read it this summer. The book is the title; Morisano takes a chance on turning an old Greyhound station in Savannah into a restaurant, and searches for the perfect chef, leading to him meeting Bailey. The two come from two very different worlds, but their love of food and their eventual love for one another's friendship leads to a successful business venture. I've definitely put dinner at The Grey on my Savannah travel list, and if you're a lover of food, involved in the service industry, or have a curiosity about the segregated South, you should put this one on your list.
To Kill a Mockingbird by Harper Lee- My girlfriends and I were lucky enough to see To Kill a Mockingbird on stage this summer (with The Waltons' Richard Thomas beautifully playing Atticus), and I realized how long it had been since I read the book. There's nothing I can say about it that hasn't been said before- it's pretty perfect. And- if you have a chance to see the play via Broadway Across America, please do.
The Antidote for Everything by Kimberly Martin- Okay, I love this book. I first read it in 2020 on the plane to Palm Springs, and I'm 99% sure I finished it on the flight. A doctor and her bestie (also a doctor) work in a clinic where something is going on behind the scenes that seems a little shady. When, all of a sudden, fingers are pointed at the bestie, our protagonist launches into a quiet rescue mission. There's also a rich, European love interest, and the cover art is incredibly beautiful.
An Object of Beauty by Steve Martin- I'm an art nerd. I'm sure you know this by now. Given the detail in this sweet little novel, I'm assuming Steve Martin (yes, that Steve Martin) is, as well. Our storyteller details the somewhat charmed life of a friend in New York who works in the auction houses and manages to pull off a phenomenal…. Heist? Fraud? Thing that's against the rules?… while still making her way up the art world ladder and charming the pants off of every man she meets along the way. It's a fun read, especially if you- like me- love to watch the auctions at Sotheby's and Christie's.
Remarkably Bright Creatures by Shelby Van Pelt- By far, my favorite read this year so far. The story is told from two perspectives: the protagonist, a woman named Tova, who works in an aquarium at night, and an octopus who she cares for, named Marcellus. I'm a sucker for details in printing, so was completely charmed by the printing on the pages when Marcellus was talking: sketches of tentacles and ink blotches dotted the pages. The friendship they form is a sweet one, with Tova talking to Marcellus, and through her chatting and his memories of being a free creature, he helps her uncover a mystery that's haunted her for thirty years. I cried.. It was incredible.
Uncommon Type by Tom Hanks- Hanks' collection of short stories. If you've ever heard the trivia that Tom Hanks is obsessed with typewriters, there's no proof needed past he mention of or the involvement of one in every story here. This one has some pretty mixed reviews on Goodreads, but I found it charming. Most of the stories could be described as sweet or sleepy- not a bad thing at all.
The Lacuna by Barbara Kingsolver- One of my favorites by Kingsolver. I think this was the second time I'd made my way though this one. The first time, I dove in blind, without even glancing at a description on the back cover. We're introduced to a Mexican-American young man living with his mother and her big-time boyfriend in Mexico. His life is interwoven with two prominent artists of the day with some heavy political influence. Those connections come back to haunt him through the blacklisting in Hollywood after he becomes an incredibly famous but reclusive author. Finally, he seeks escape from the criticism of present day by escaping back into his childhood, quite literally. A really lovely read, and beautifully worded, as most Kingsolver novels are.
The Lottery by Shirley Jackson- Lauded as one of the most prolific horror works of modern day, I just… I just don't think it is. Are some of these stories stressful and a tiny bit creepy or confusing? Sure. But horror? I just don't see it. Now, do I think that if you're any sort of horror fan at all that you should read it? Absolutely. But don't expect to need to have all the lights on for safety. If anything, I feel like Jackson's horror is just an unease that women of the early 20th century may have been feeling when there was any sort of concern in day to day life.
** this post is not sponsored in any way. all thoughts and opinions are my own **
** photo by Don Lehman **