Dear readers, each year, I try to bring you some pumpkin-riffed food or beverage near Halloween or right after. This year, though, I'm revisiting a winter cocktail mixed for me a few years ago in what was one of my favorite spots in the city- the stone-walled cellar bar at the now closed Decca Restaurant. While Decca is no longer with us, some of the original Decca crew has opened a new venture in town that I'll bring to you in a few weeks, though!
For now, please enjoy this cocktail inspiration from a few years ago…
We all know I'm a fan of our local restaurants, especially those in Nulu. Rye, Royal's, Feast, and Toast on Market are heavy in my repertoire, and as of lately, so is Annie Pettry's gorgeous Decca, found on Market Street between Shelby and Campbell.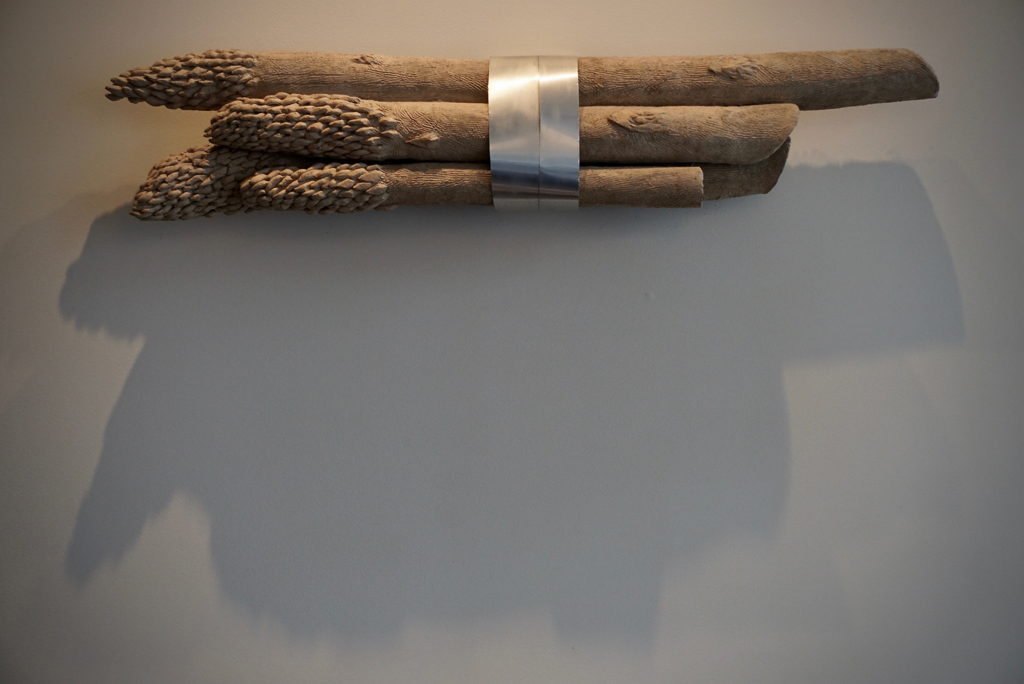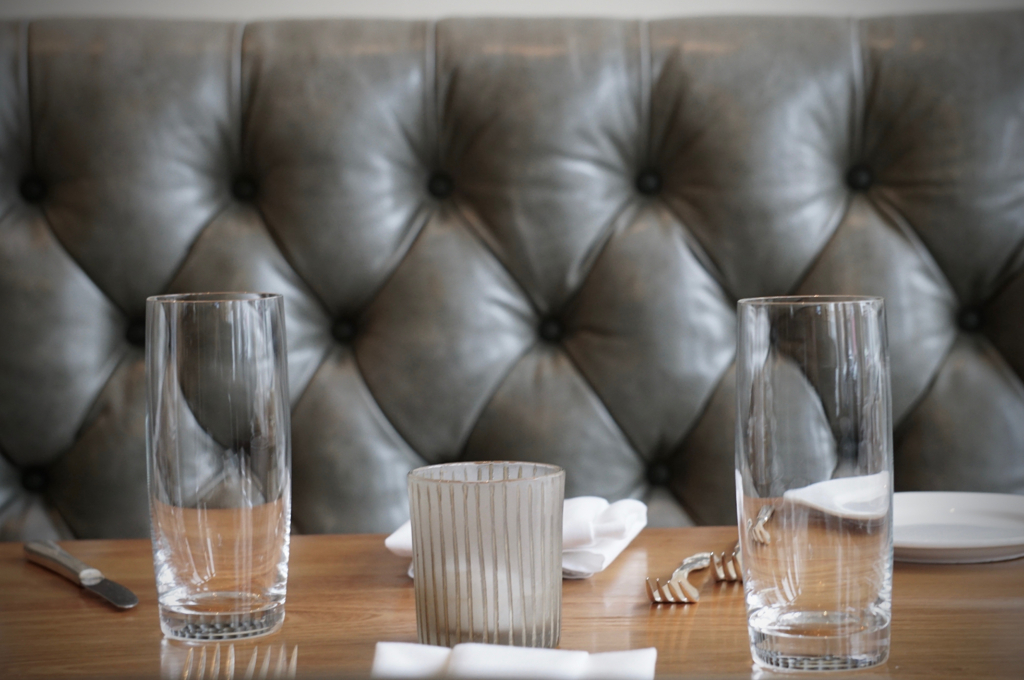 I decided- given our insanely cold weather lately- to pop in and talk to bartender and sweet conversationalist Sam Montgomery about her favorite cold weather cocktail of the moment. I was not disappointed!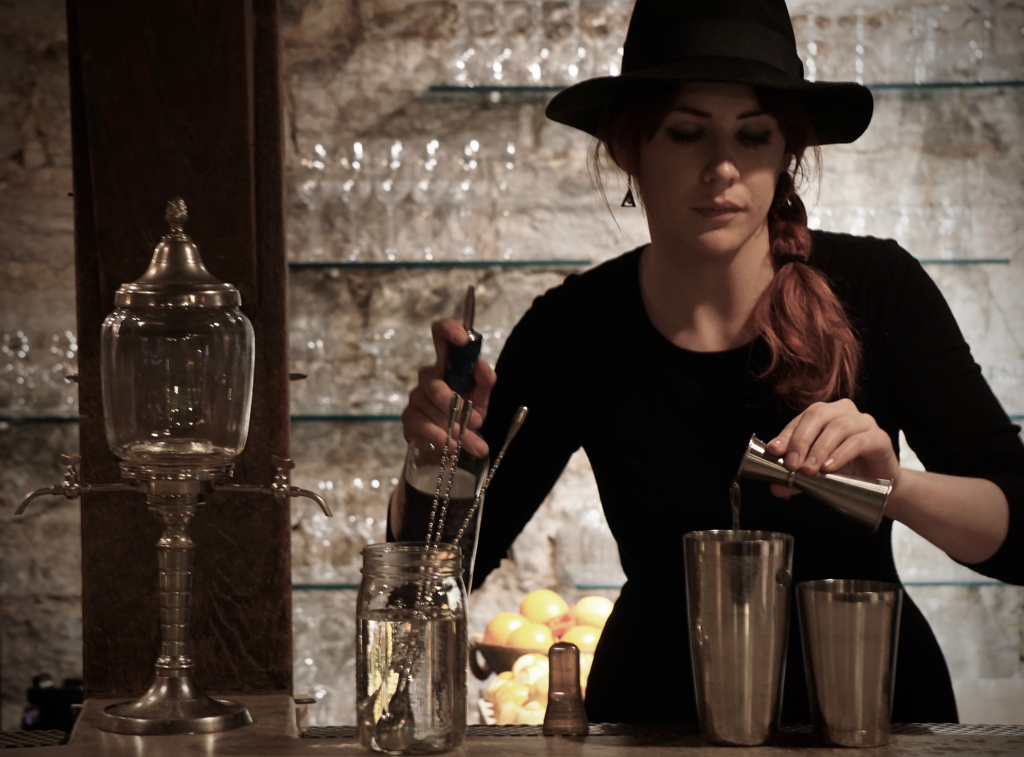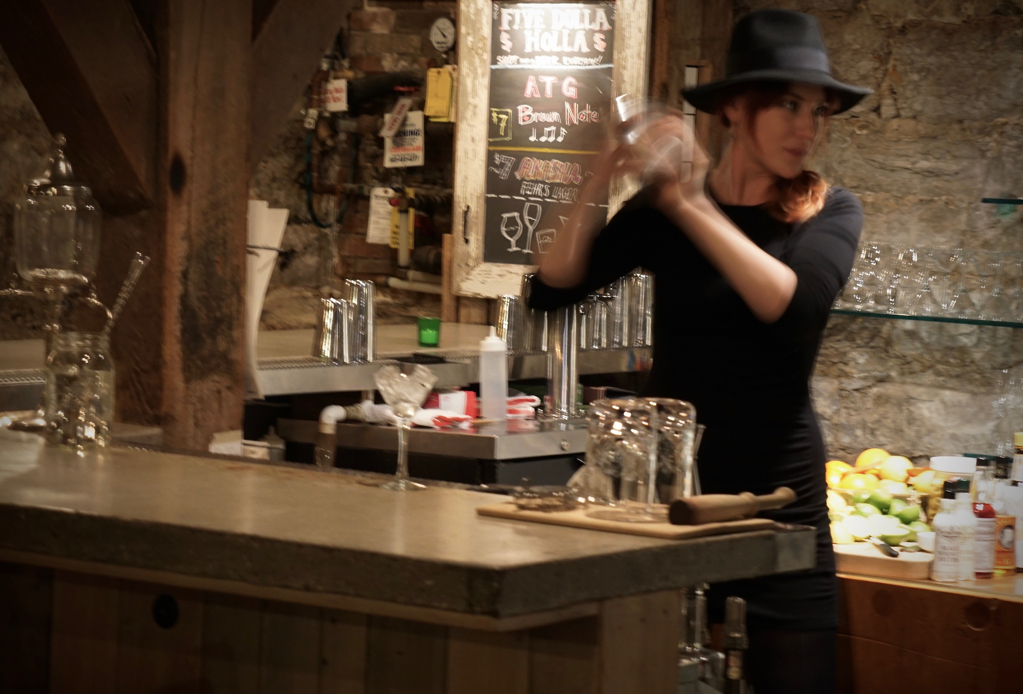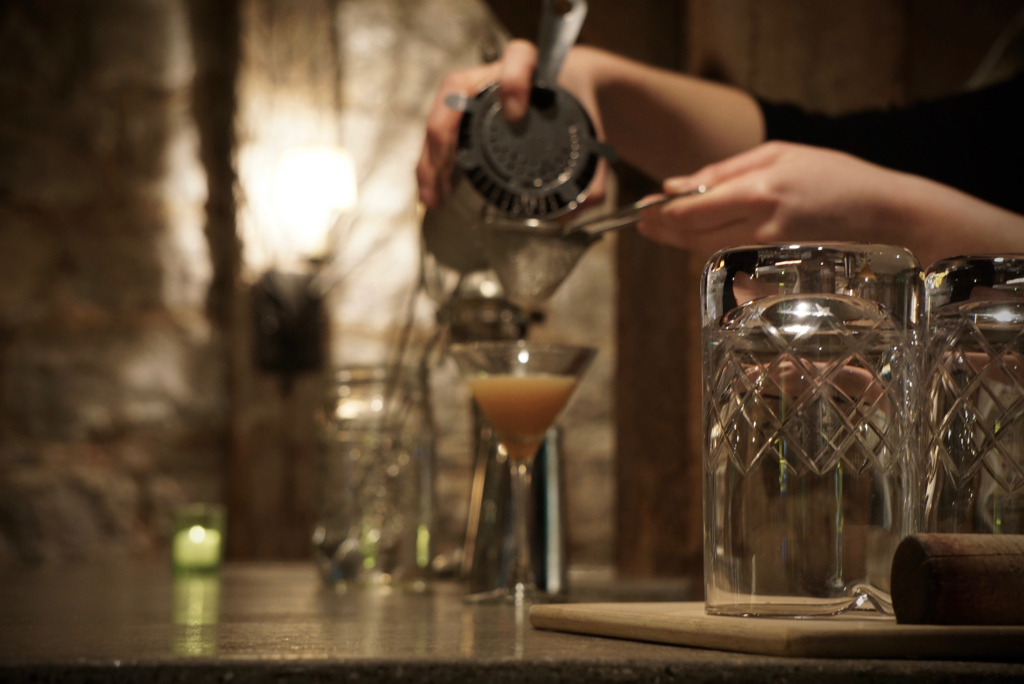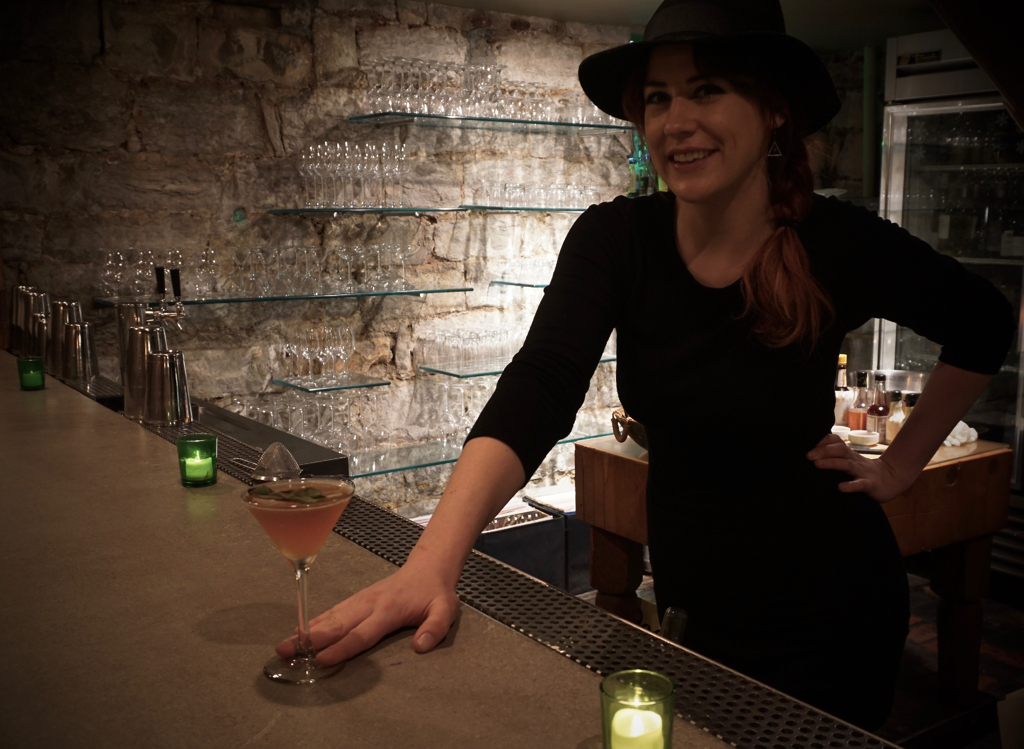 When I inquired about what I'd be tasting, I was slightly taken aback when I was told that a butternut squash cocktail was on the menu. I love winter squash, and truth be told, butternut is my favorite, but in a beverage? I assumed I'd be sipping soup. I was mistaken.
The Thunder Chief, developed by Decca's cocktail queen Randi Densford, is what Sam describes as a hodgepodge of immature Brandy from Louisville's Copper and Kings Distillery, Pisco, and sweet vermouth. The squash makes an appearance in the form of a butternut simple syrup, and the drink is topped off with burned sage.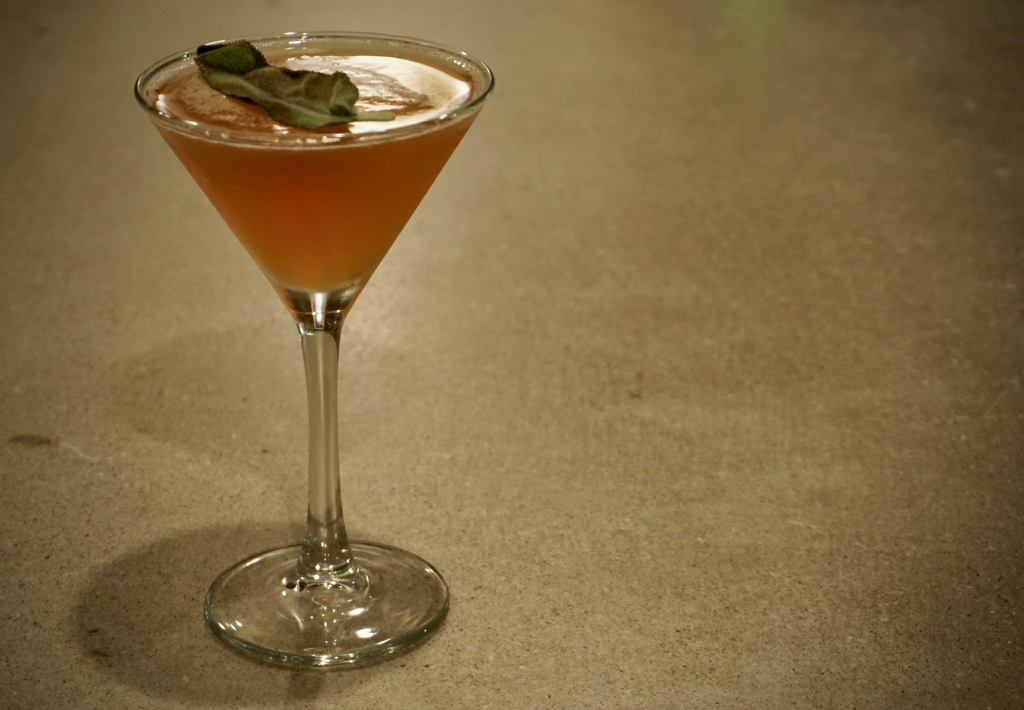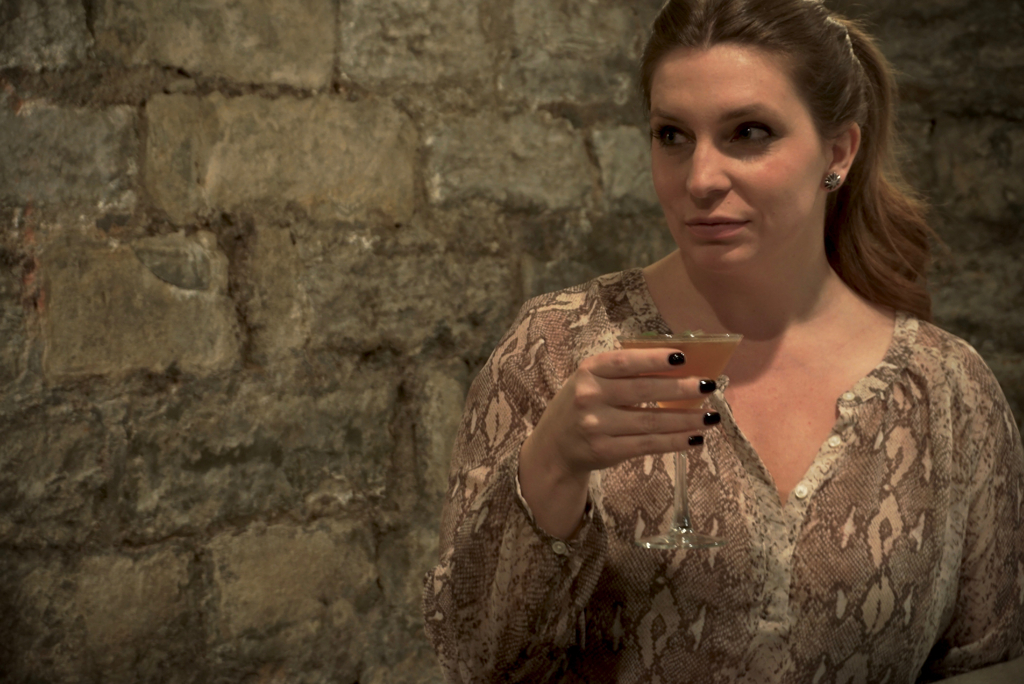 The color of this thing is incredible, and reminded me of perfect butternut skin- slightly orange, slightly beige, and incredibly sheer. The taste? Unlike anything I've ever had.
Sweet and savory all at once, and a little more than slightly boozy (hello, Brandy!), I could see the Thunder Chief as a stand alone cocktail during a get together with friends, or a precursor to one of Decca's incredible menu options. As for Sam? She prefers to sip one before a dinner of steak tartare with shiitake, horseradish and egg yolk.
If you aren't a fan of Brandy, don't worry- try Decca's Tommy Peacock. This gin-based cocktail with yellow chartreuse and rosemary is perfect for chilly days, and is a permanent fixture on their cocktail menu. The Thunder Chief is on the menu though March.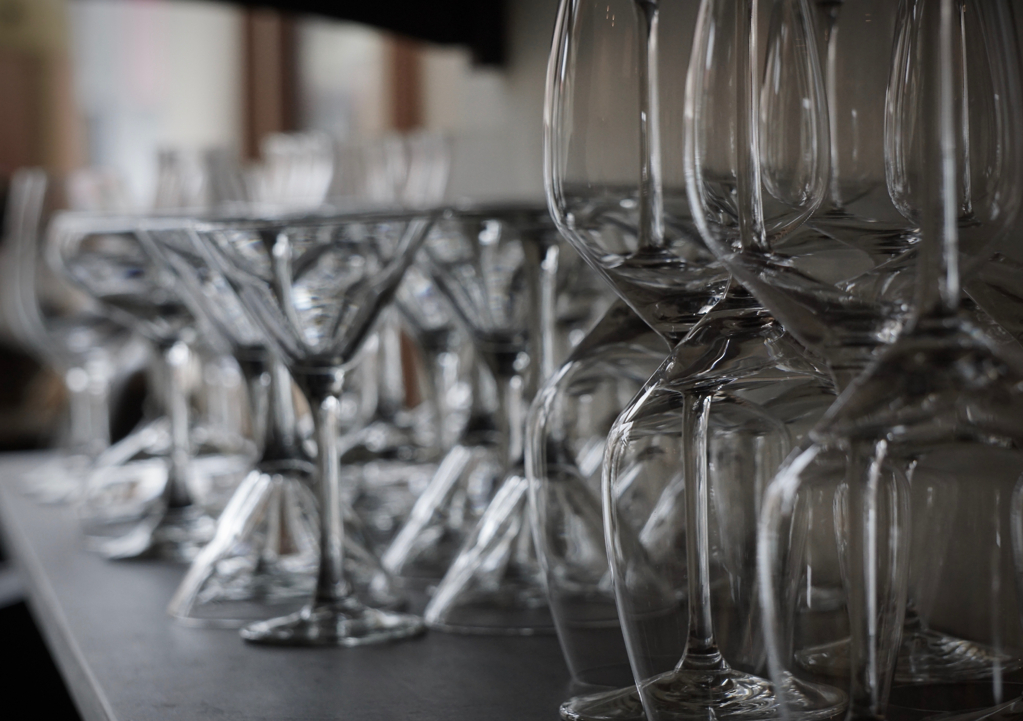 ** this was a post in partnership with Decca Restaurant. All thoughts and opinions are my own unless otherwise noted **
** photos by Kyle Lueken **