A visit to Decade (you'll hear more about them, soon) for dinner a few weeks ago lit the Thanksgiving fire under my rear this season. I ordered a dish so simple and wonderful that all I could think of was the simplicity of a roast turkey and the warm goodness of homemade bread and gravy.
A meal so timeless and comforting should be served on a table made for sitting around and chitchatting, so this year, I pieced together a table with a mish-mosh of our everyday items, and a long centerpiece of dried grasses and flowers.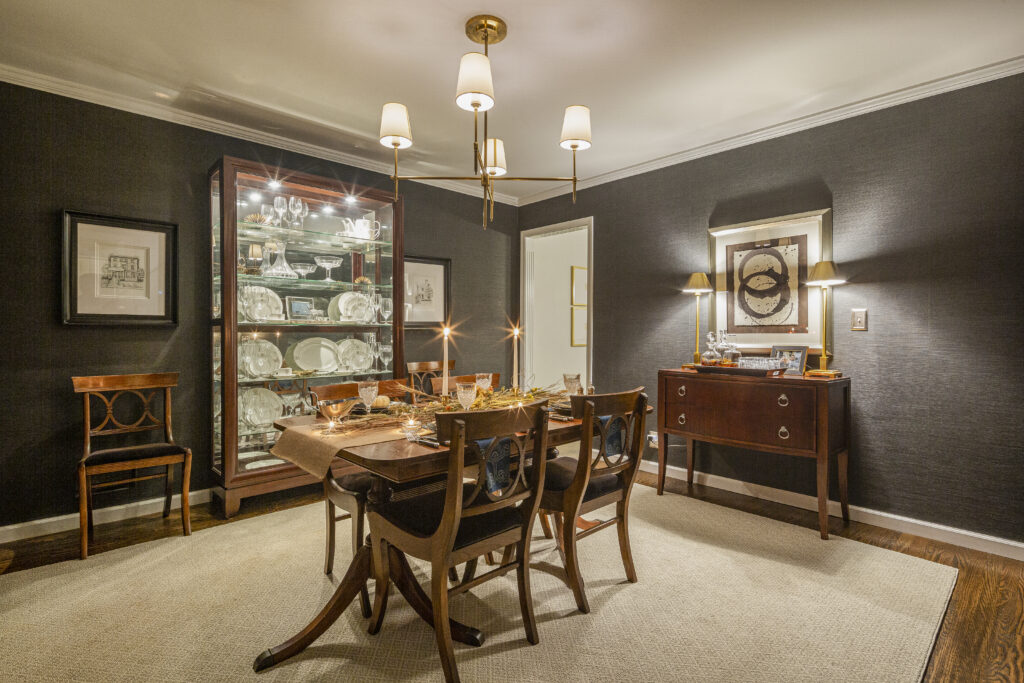 After a day trip to Huber's Orchard with my mom-in-law, I had more pumpkins of every shape and size than I knew what to do with, so these sweet little white ones played into my table, and when combined with my black plates from Williams-Somona, a burlap runner from Pottery Barn, and fall-inspired napkins from World Market, I had a base of neutrals with a twist.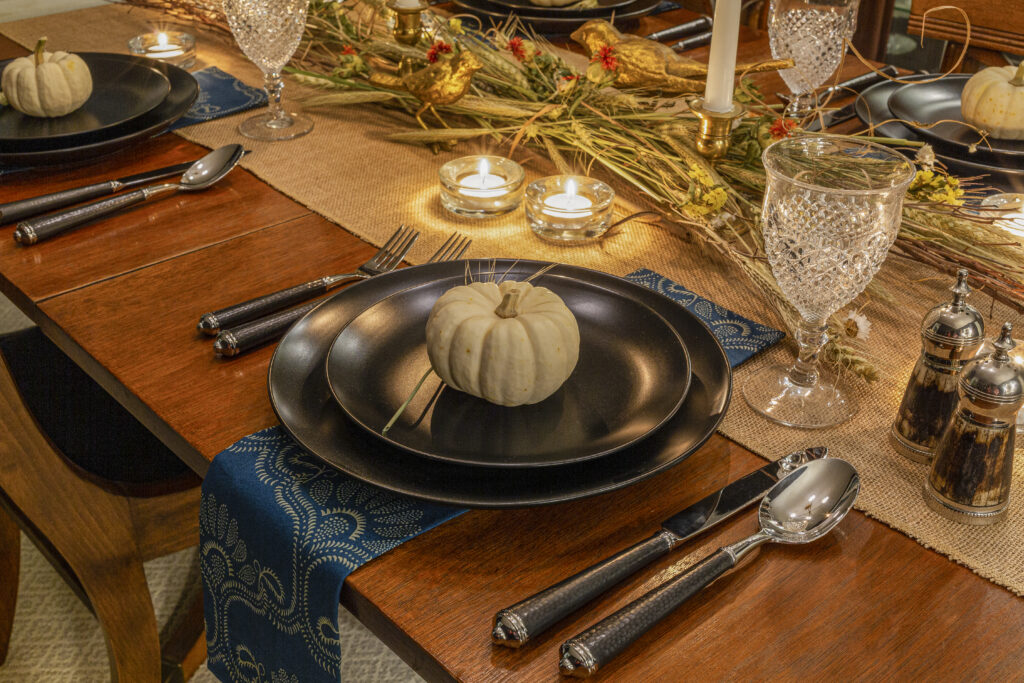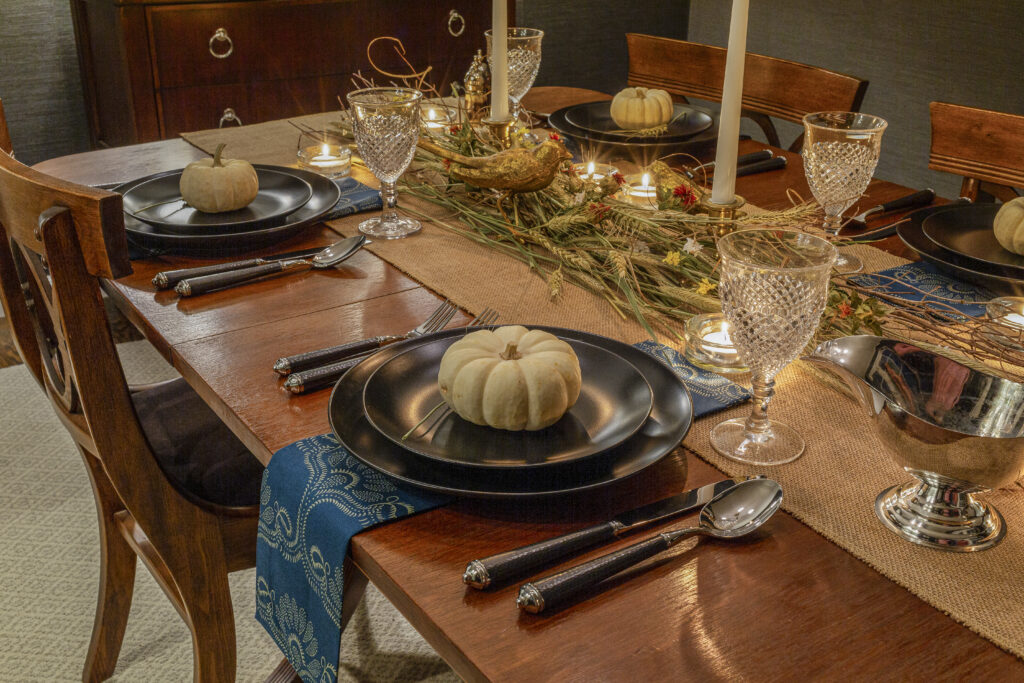 I found the hobnail glassware and the gold candleholders at an estate sale years ago, and they added just the right amount of dressy to an otherwise dialed-down tablescape. The Cupola flatware and the silver gravy boat are from Williams-Sonoma.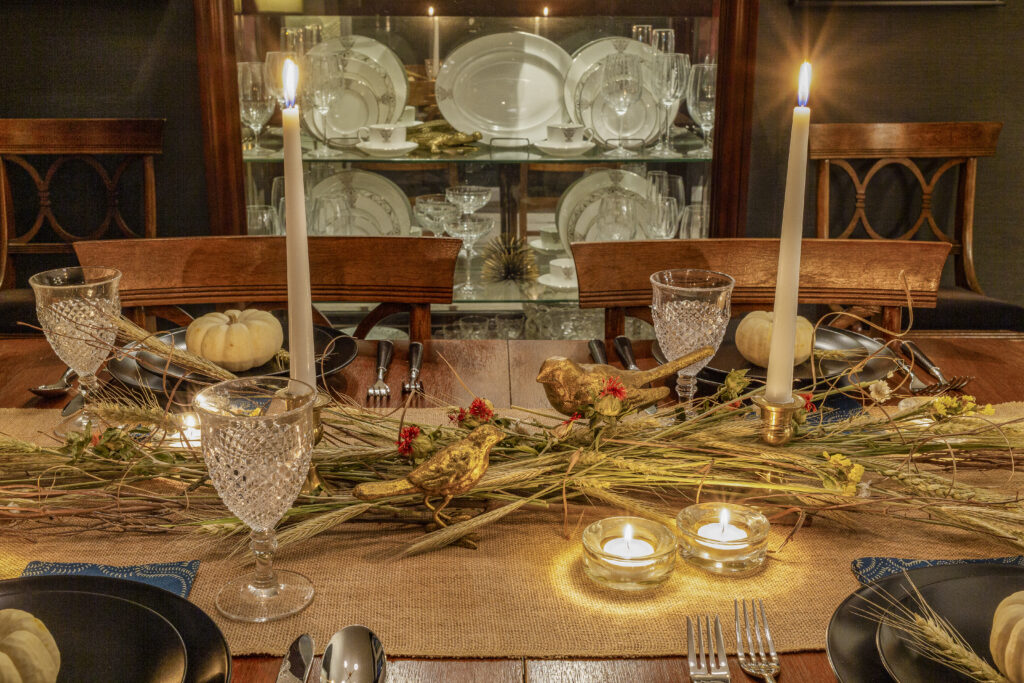 The squat little tea light holders are from Target, while the dried grasses and flowers were a Whole Foods find. The gold birds are from Mahonia, here in town, found years ago.
This table has been set since before Halloween, and I've loved having a dried centerpiece that has lasted us the entire fall season. We're planning on switching the real tea lights for an electric for Thanksgiving dinner, since flames that close to the dried florals make me more than a little nervous, but otherwise, this table seems just right for a comfortable Thanksgiving meal- turkey on the grill, collards, focaccia, garlic confit, and cranberry sauce are all we need.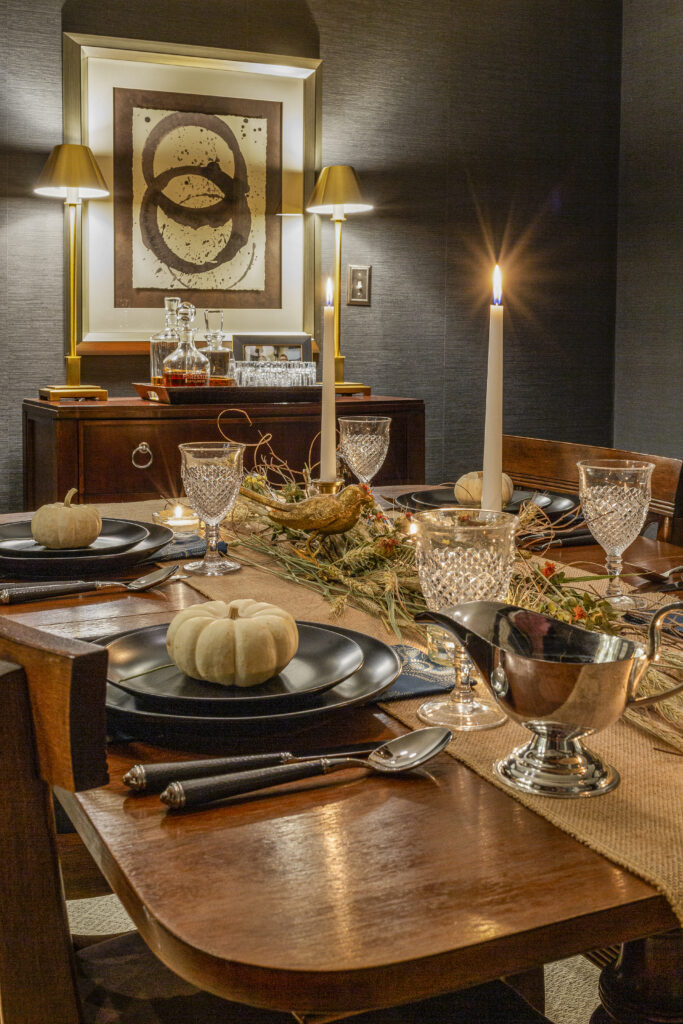 ** this post is not sponsored in any way. all thoughts and opinions are my own **
** photos by Don Lehman **