For at least 5 years, I've wanted to host a Derby party. I'm not the kind of gal that would want to go all red roses, horseheads, and turf on the table (though a turf table sounds like an awesome idea…), but I've always had visions in my head of girlfriends in wild hats, honey-drizzled fried chicken, and hot browns.
I've discovered that one of the caveats of going to the Derby every year is the lack of time and schedule to actually host a Derby party. For a brunch with girlfriends the Sunday before the big race, however, I decided to pull out all the stops, make the honey fried chicken, set one of my favorite tables ever, and hang a happy banner.
Not being able to find a sweet Derby banner in a hurry, I headed to Target where I found do-it-yourself banner letters and a Happy Birthday banner…. and immediately realized that "Happy Birthday" and "Talk Derby to Me" have the same amount of letters. Instant DIY mantle decor!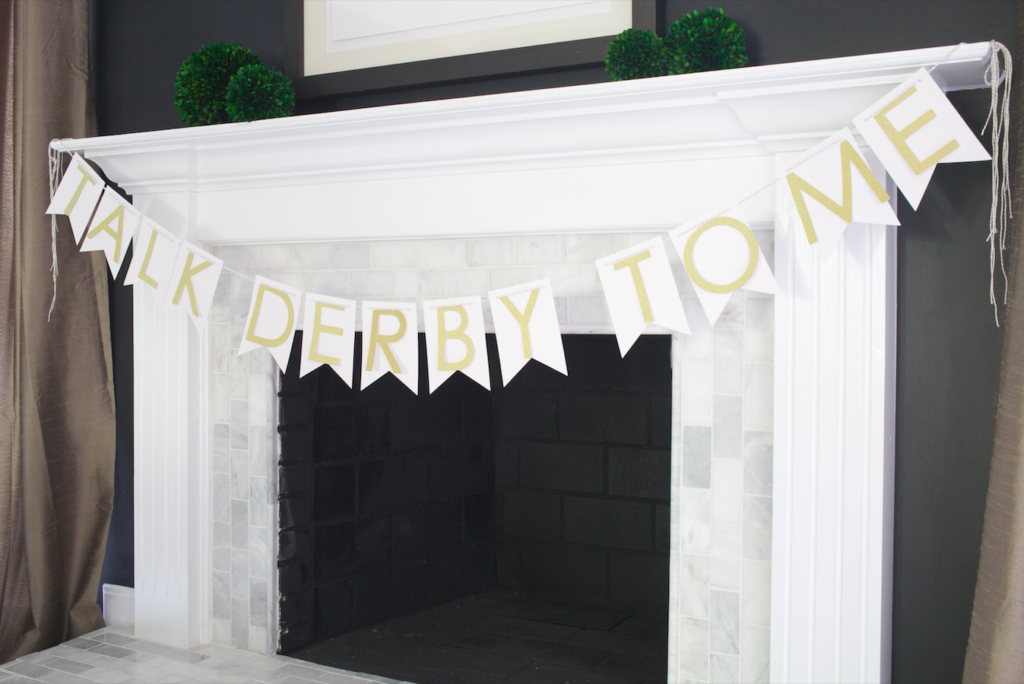 I dressed my entry table with a silver tray and had mint juleps at the ready along with some candied pecans and the sweetest Twin Spires-embroidered cocktail napkins I've ever seen.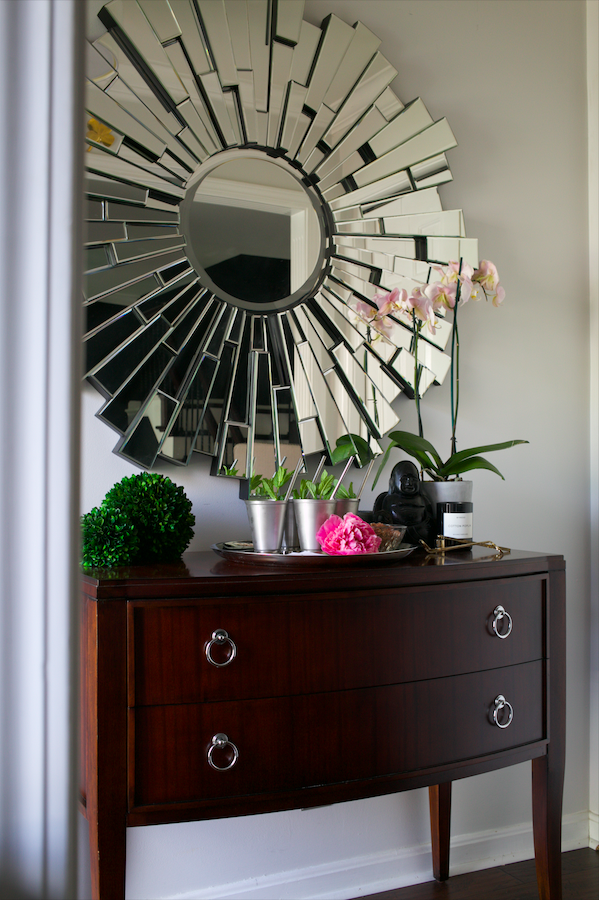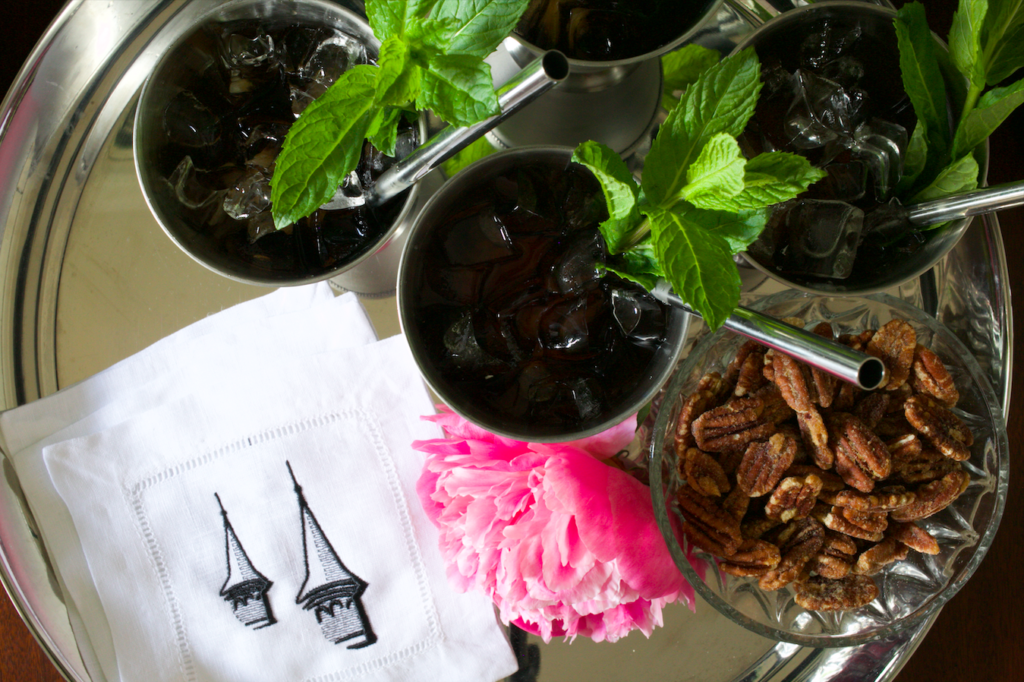 The entry and living room could serve as a perfect spot to perch with aforementioned juleps and something munchy like deviled eggs and Benedictine on water wafers.
I envisioned girlfriends perched in Raceday dresses and ridiculously wonderful hats, laughing about work, menfolk, and household pups. The only issue there is that if we spend all of our time sitting and giggling in the living room, there's no time to look at this table.
Because this table…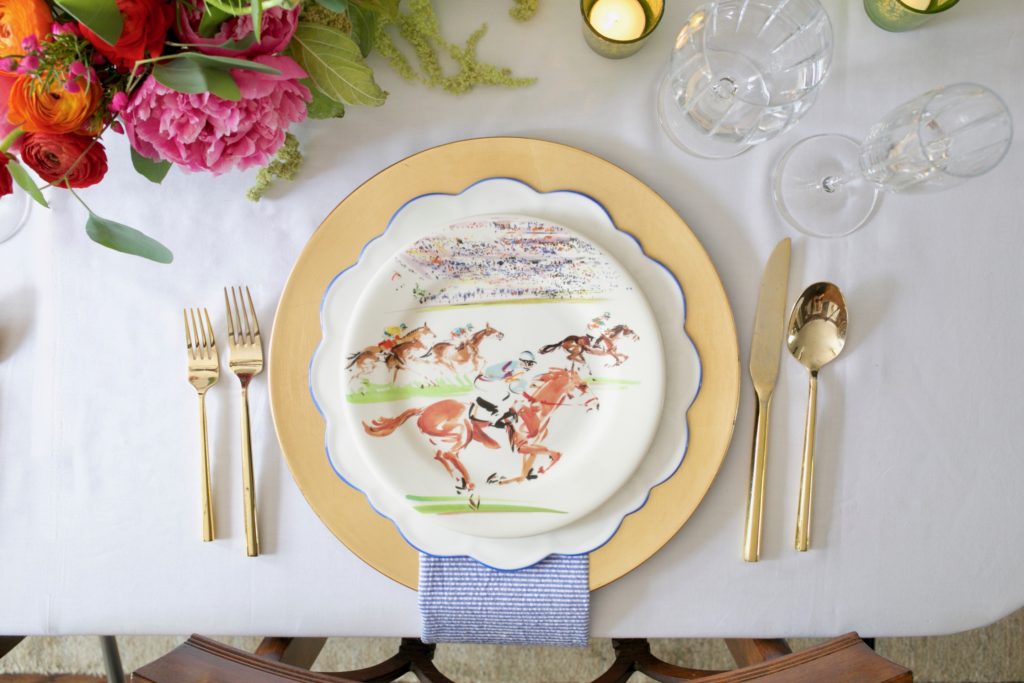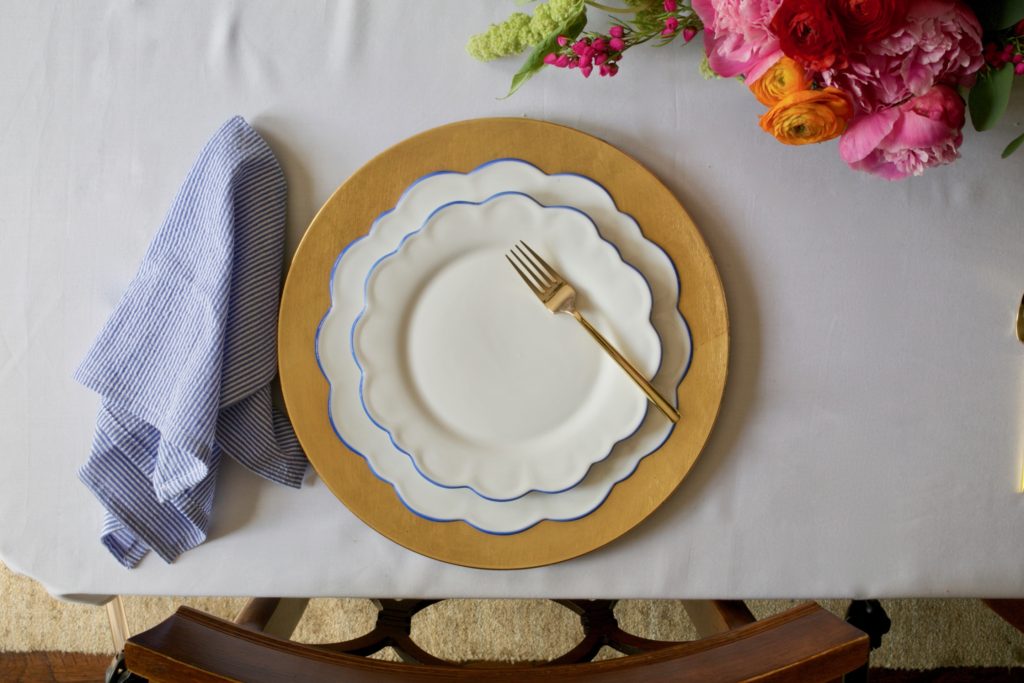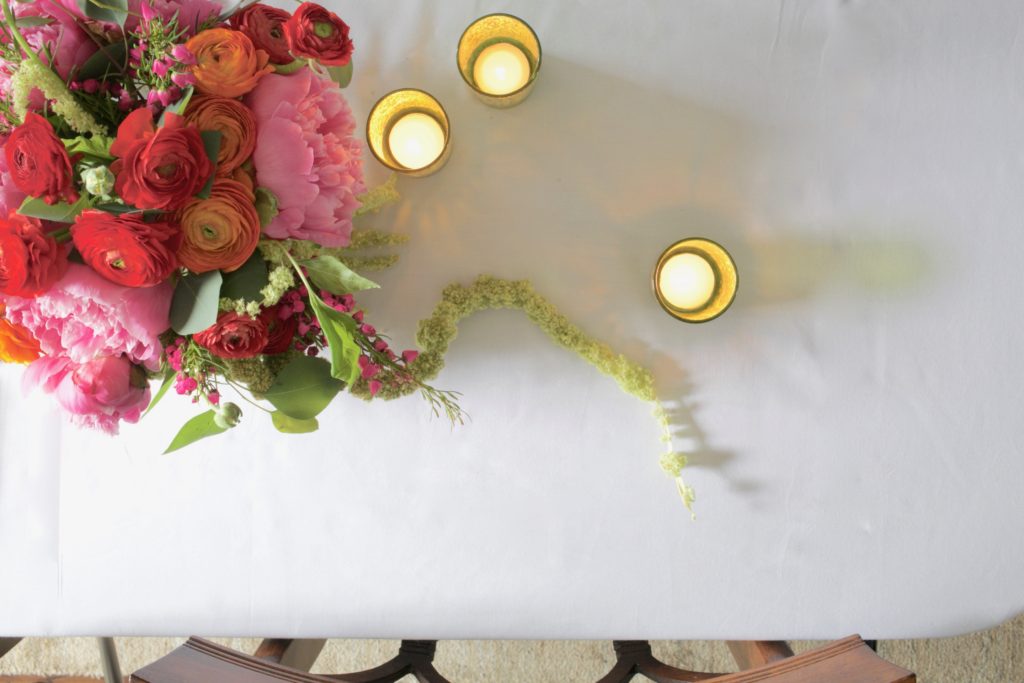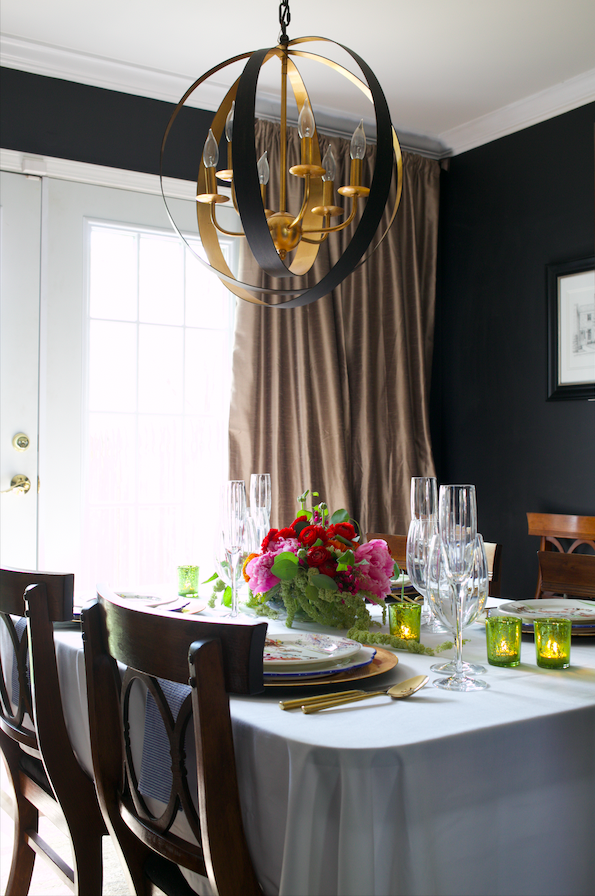 I'm not bragging, I promise, but this may be my favorite of all tables I've ever set. I pulled out gold (plastic!) chargers found at Hobby Lobby years ago, and topped them with my blue scalloped dinner plates from Aerin for Williams-Sonoma. I had planned on using my blue floral salad plates (also from Aerin), before remembering the purchase of these stunning race day plates from Gien France. Meant to represent Ascot, I'm sure, they're perfect for prepping for a long week at Churchill Downs as well.
Champagne flutes stood by for lunchtime mimosas, and a smattering of green mercury glass tea light holders surrounded a stunning bunch of florals from Mahonia. Fluffy pink peonies, orange and red ranunculus aren't exactly the traditional Derby blooms, but next to the place settings, and coupled with the texture provided by green amaranthus and eucalyptus leaves, I can't imagine seeing anything else this time of year.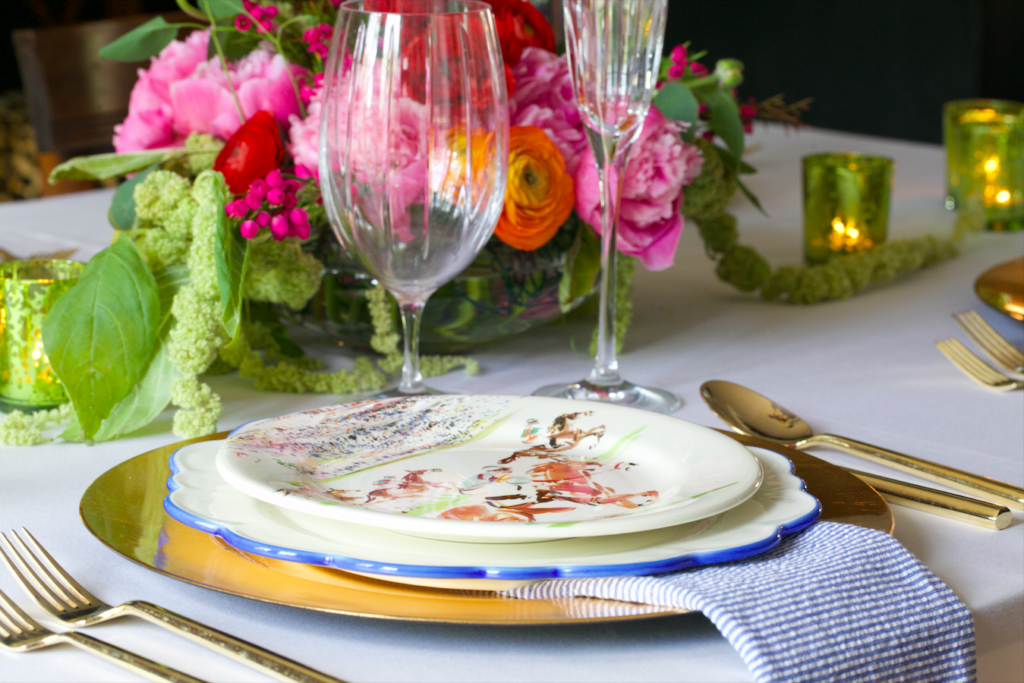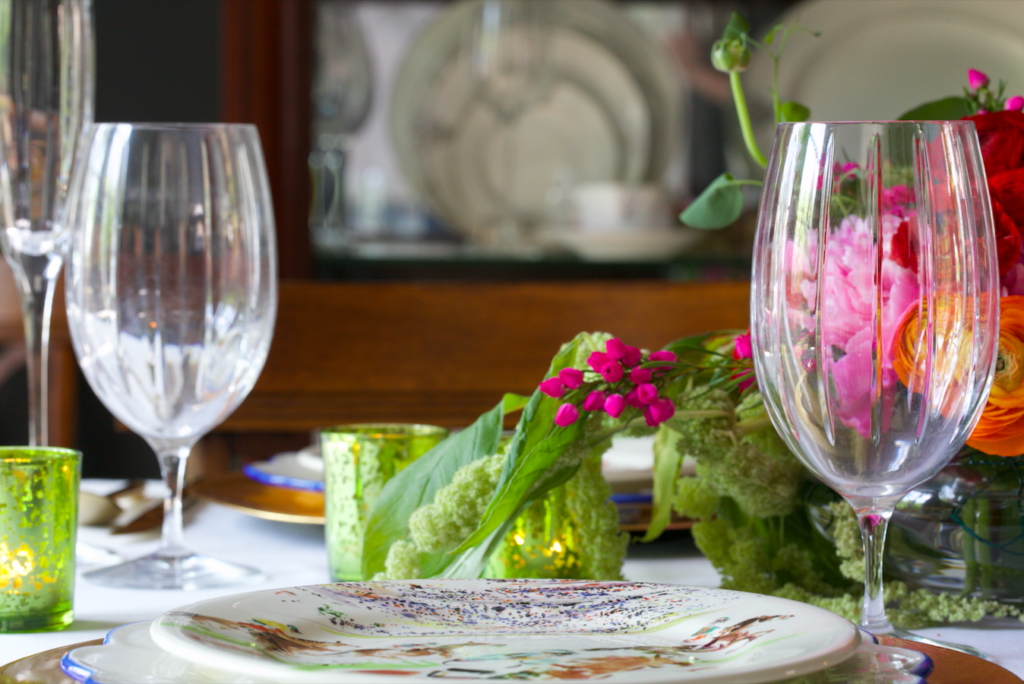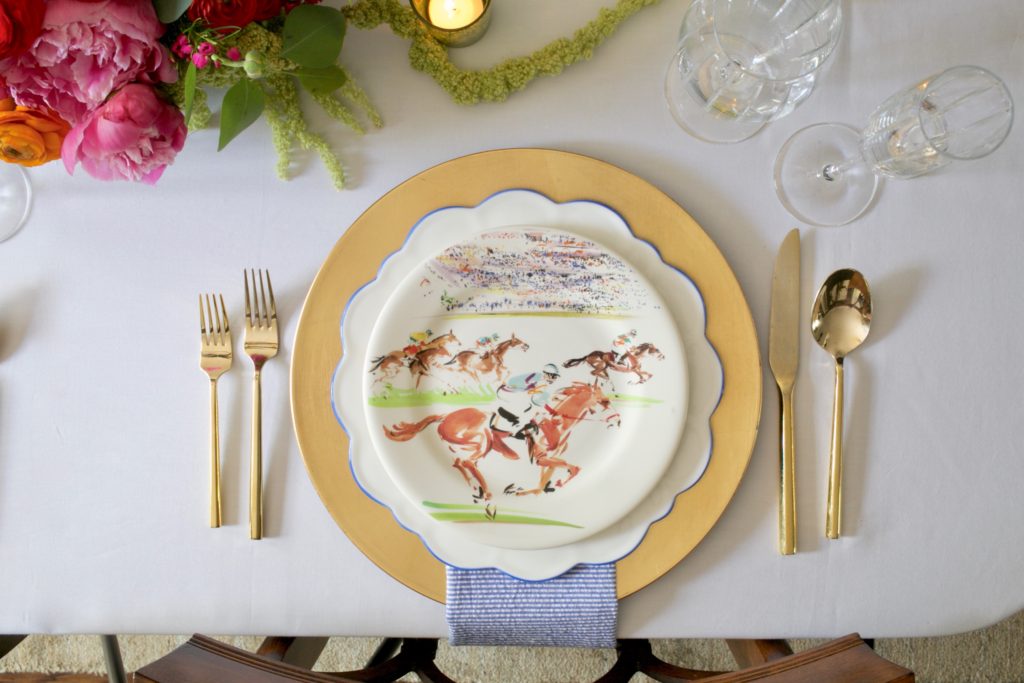 It's the best week of the year, folks, especially if you live here in Louisville. Already, downtown has started to buzz with an energy unlike any other. Wednesday, family arrives in town for 5 straight days of parties, trackside, dinner, and (probably) far too much Bourbon. Best wishes to you, friends, for a week as fun as I hope mine to be.
** this post was sponsored by our friends at Mahonia. all thoughts and opinions are my own **
** photos by Don Lehman **
Shop the Table