Over and over again these last few weeks, I've told anyone who would listen that I'm so grateful for the experience I recently had with selling our home and buying a new one. If you're new around here, you see, I'm a Realtor by trade. I've made my living for almost 13 years helping folks to move to a new home, and I always act as the thermostat, trying to adjust the nervousness my clients feel, or bringing them back to Earth when they're overly excited. It's been so long since Bryan and I were in that position, though, as home-buyers or home-sellers, that we rather forgot what it really feels like to be on the market or on the hunt.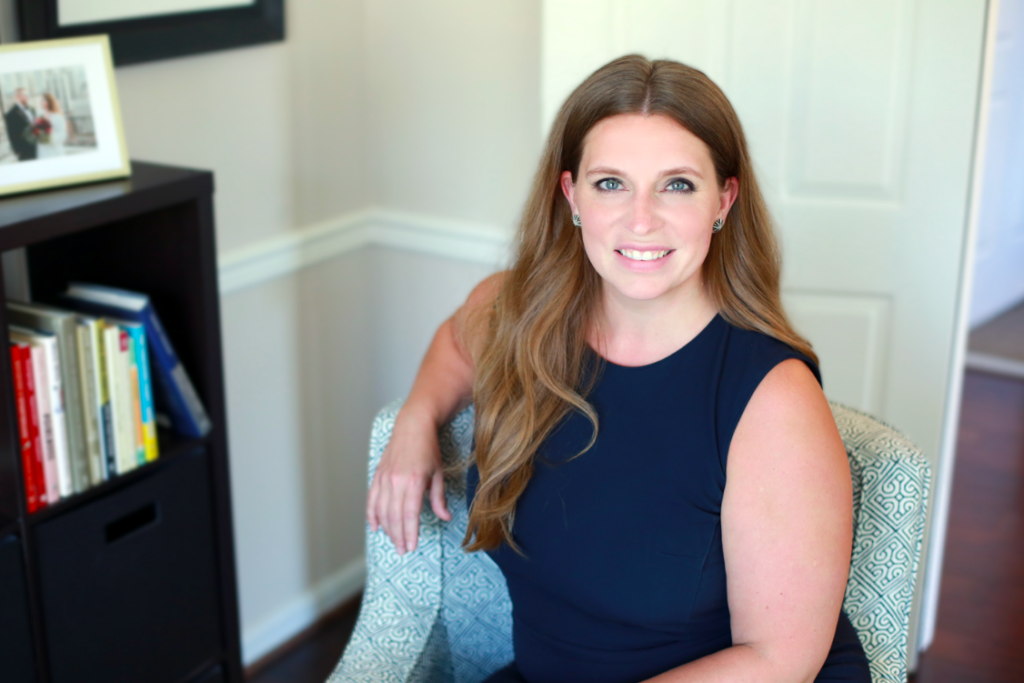 From our experience, and from the counsel I always offer my Buyers and Sellers, I'd like to offer a few pieces of advice to you, friends, in case you ever find yourself buying or selling.
Buying:
Be prepared to write more than one offer. Depending on where you live, and what your price range is, you may hear about low inventory. The truth is, over the last 30 years or so, the amount of homes on the market around Louisville has remained constant. It's the growing amount of Buyers buying that has seemed to squeeze the amount of available homes so tightly. If a house is staged well, in good condition, and priced right, it's what we call a cream puff. It's the one most everyone wants, so you may not be the only offer, and- let's face it- a home can only sell to one person. You may find yourself offering over asking price, waiving inspections… doing anything you can to make your offer the most competitive one. Along those lines….
It's not all about price. If you're planning on sending an offer over on a home, be sure that you or your agent reached out to the seller or the other agent (depending on the case, and the rules in your area). Ask what the seller needs- are they building a new house and need a longer time frame to close? Perhaps they really love the dining room chandelier and want to take it with them. Maybe they can't close on their new house until the have the proceeds from this one, so they need a week after closing to move. It's those sorts of terms- not just the dollar amount offered- that can make or break a contract.
85% Perfect. No home- and I'll repeat that, NO home- is perfect. If you've ever custom built a house, you know what I'm talking about. You could have hand picked every room size and angle, the exterior brick, and the paint colors and trim in every room, and 6 months after moving in, there will be something you wish you'd done differently. And that's if you build! Imagine if you're buying a house that belonged to someone else. It won't be perfect. Look for 85%. If there's a house that seems like it may almost fit the bill, it will.
Timing is everything. Long gone are the days that you can see a house pop up on Zillow, call your agent, and go see it later this week after work, then go back with your in-laws for a second showing over the weekend, then sleep on things. If you're sitting at lunch, scrolling through new listings on your phone and see something that looks like it's 85% perfect, go see it as soon as possible, and know that you may need to pull the trigger that day.
Selling:
Stage. Stage, stage, stage. If you need to touch up paint, remove the crazy big beer can collection, or buy new shower curtains, do it. Steam the bedding, the window treatments (if they aren't custom and professionally installed). Hire a stager or hire a Realtor who partners with one to make sure your home is show-ready.
Add at least 30 minutes to your mornings. It stinks to roll out of bed early in an already stressful time, but trust me- in those extra 30 minutes, you can open shades, make the beds, spritz some room spray and be prepared for any showings during the day. It's not easy keeping a house show-ready, but it's worth it. Every morning, our paper towels and hand soap in the kitchen were stashed under the sink, the white noise machine in the bedroom was unplugged and tucked into my closet, and the lights- all the lights- were turned on.
Be prepared for criticism. Most Realtors' MLS systems contain some sort of feedback software, and some people can be harsh. "I don't know why anyone would paint the whole house black," (that was one we received). "Smells like cat pee." "Horrible kitchen design!" It's so, so difficult to have someone rip apart your home, and as hard as it is to let it just roll off your shoulders, you have to let it roll off your shoulders. I know it hurts to hear. A home is where you pour your heart out and selling a place where you've raised your children or buried your parents is emotional. Each ounce of criticism is painful to hear, but take it for what it's worth and for what it's supposed to be- constructive. If certain things keep popping up (like the smell of cigarette smoke, or the really torn up carpet in the basement), discuss it with your household and with your agent.
Be prepared to hear it's overpriced. Yes, even in this market. My rule of thumb for my clients is that if more than half of the feedback we receive says it's overpriced, it is, but if less than half say it is, it's not. The reason I hedge on half-and-half is that there are always agents that will say you're overpriced. They're the same ones that view every transaction as a win-lose, rather than a win-win.
Most importantly, no matter whether you're selling or buying, please consider partnering with a Realtor who's worth their salt. For a Buyer, you need someone who knows the tricks of the local market to make your offer the most competitive it can be. For a Seller, please know that representing yourself if hard (take that from someone who just represented herself and will probably never do it again). You need someone who can offer unbiased opinions, and who can prepare you and your family for what it feels like to be on the market or in the market.
** this post is not sponsored in any way. all thoughts and opinions are my own **
** photo by Caitlin Tudor **