As we roll into a year of Covid quarantine, two subjects have continued to pop in my mind: friendships and local businesses.
I miss people. The hubs and I are together pretty much constantly, and will on occasion bump into people we know at the grocery, while we're out for walks, and of course while working, but since Covid hit, we're just not together as much as usual. I can't remember the last time that there was a group of us gathering for a dinner party, and not being with a huge group of friends over Derby weekend felt foreign. I've written more letters, sent more flowers, dropped off more personalized doggie bones than I ever have just to feel connected.
And, our local businesses are getting creative. Outdoor heaters and to-go meals and cocktails are keeping restaurants afloat, and our smaller shops that don't want or can't handle their normal foot traffic are coming up with fantastic ways to shop.
Enter Mahonia GOODS boxes!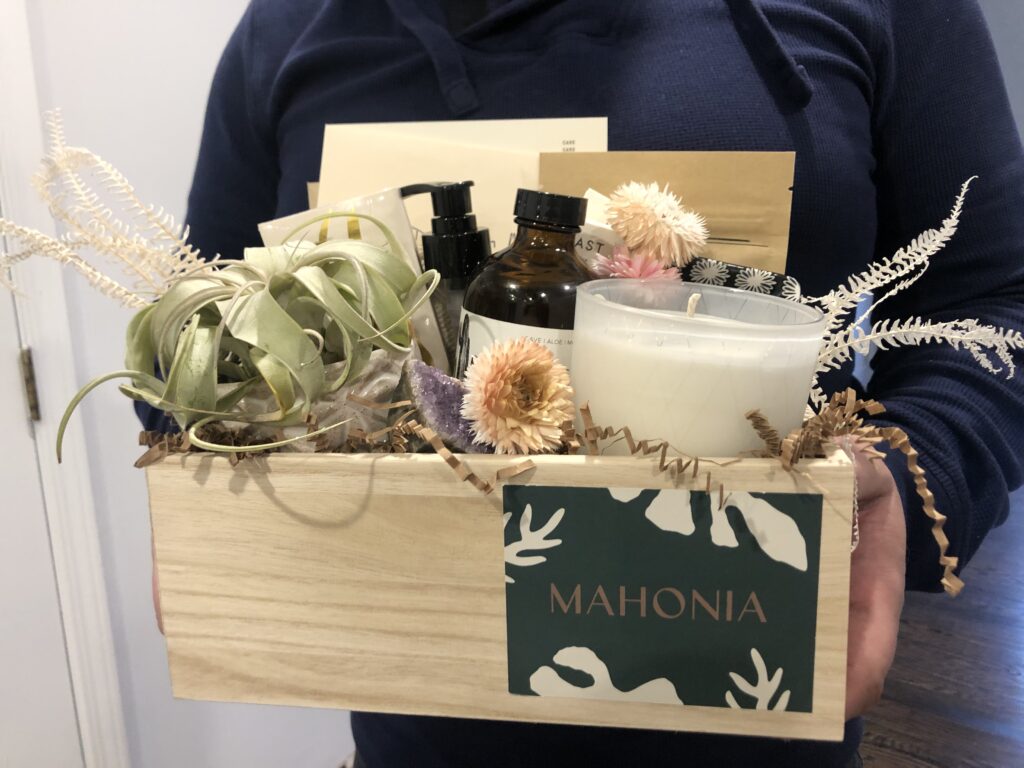 This beauty arrived at my office on Thursday and I couldn't help but to break into a smile (and bust open the chocolate!). Say goodbye to the shrink-wrapped gift boxes of yore; these are lovingly curated, and pay attention to the suggestions offered for the recipient (her home is super modern, he loves the color blue, etc.). Mine arrived with caramels (which I love), a peony-scented hand soap (peonies are my favorite flower- the gals at Mahonia dropped them into my wedding bouquet), and Saguaro Cactus hand sanitizer (because we head to Palm Springs every chance we get).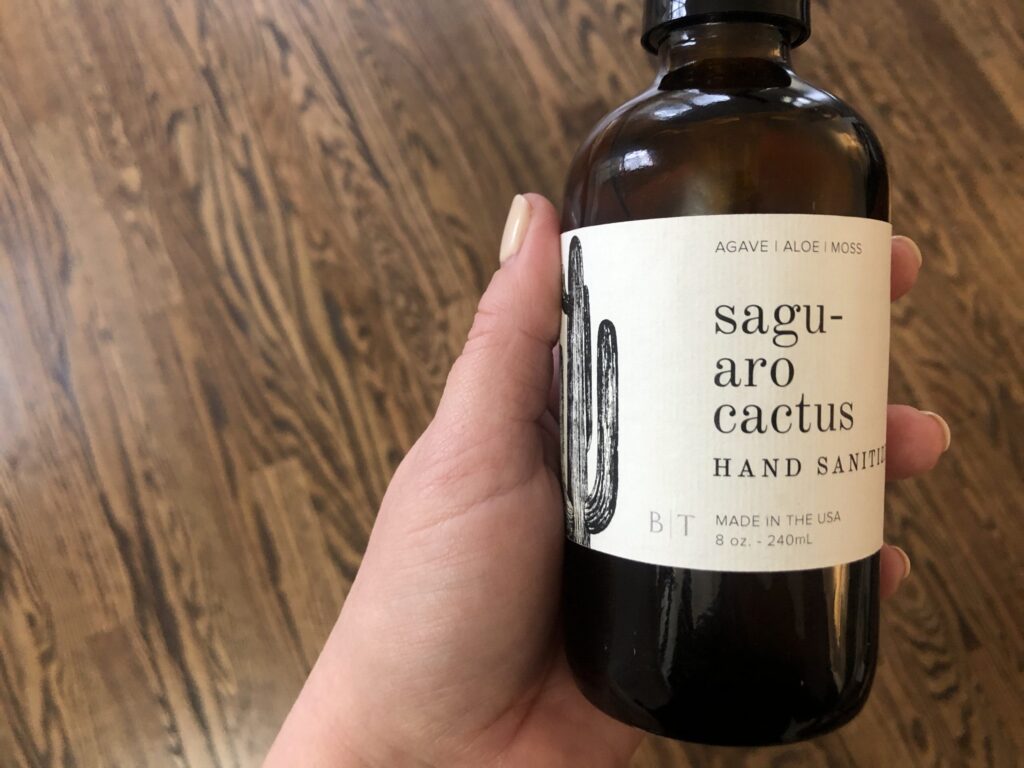 With options like new home, congratulatory, or spa themed, and goodies inside like plants, books, soaps, and teas, there are a myriad of items to choose from. The folks at Mahonia make ordering as easy as you'd like (order on their website) or you can call in for the utmost in personalization. Prices range from $50-150, and delivery is available within 20 miles of the shop in Nulu. These are such a great way to marry the two things I'm missing the most- my friends, and a sunny Saturday perusing our local shops.
** this post is in partnership with Mahonia Studio. all thoughts and opinions are my own unless noted. thank you for supporting the businesses we love so much **