In the beginning…
In the beginning, I don't think we had one real photo of the dining room. I've scrolled back on my phone, perused the old listing, and all I could find were these: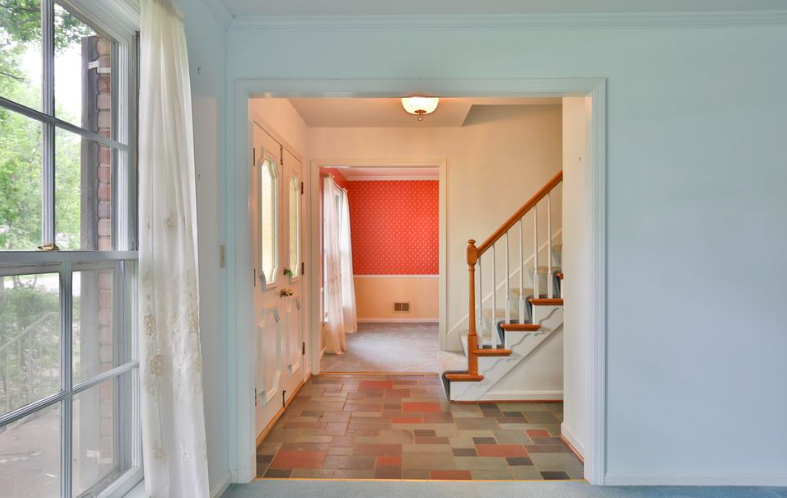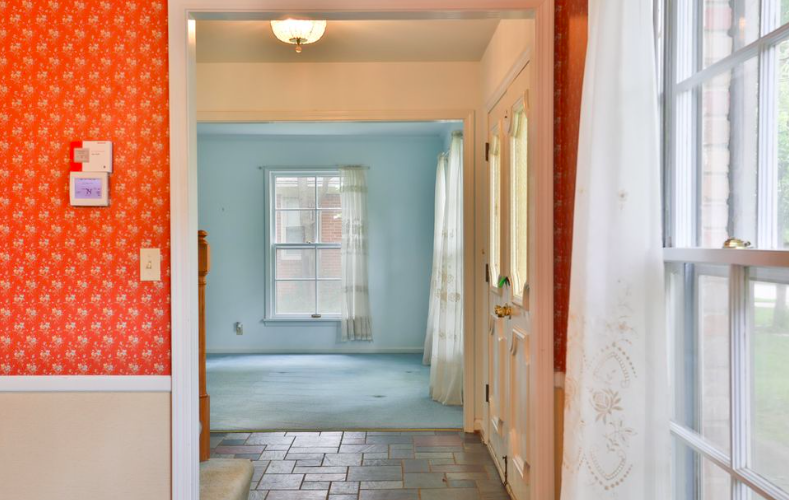 I went into this room knowing two things. First, I wanted a dining room that would feel like a dark and intimate jewel box. With most of the first floor being painted white, with bright rooms, I felt like the dining room should have a cozy feel, like walking into a private booth at your favorite restaurant and being enveloped. Second, I loved our dining room at the old house, and wanted to stick to the feeling of it as much as possible. Both goals led us to one big decision right up front. She shall be black!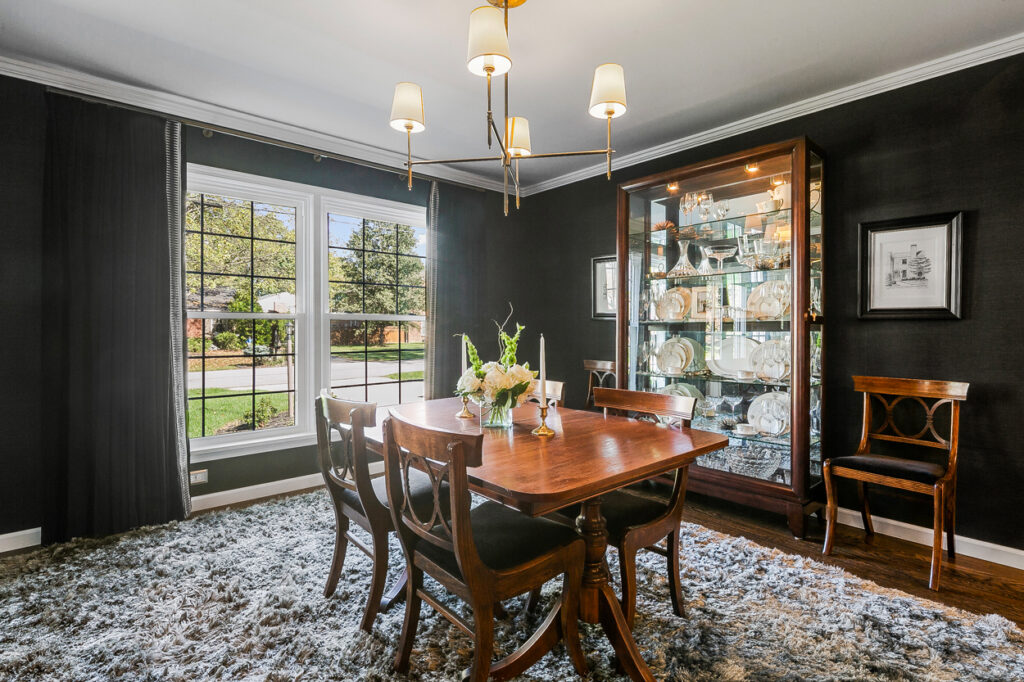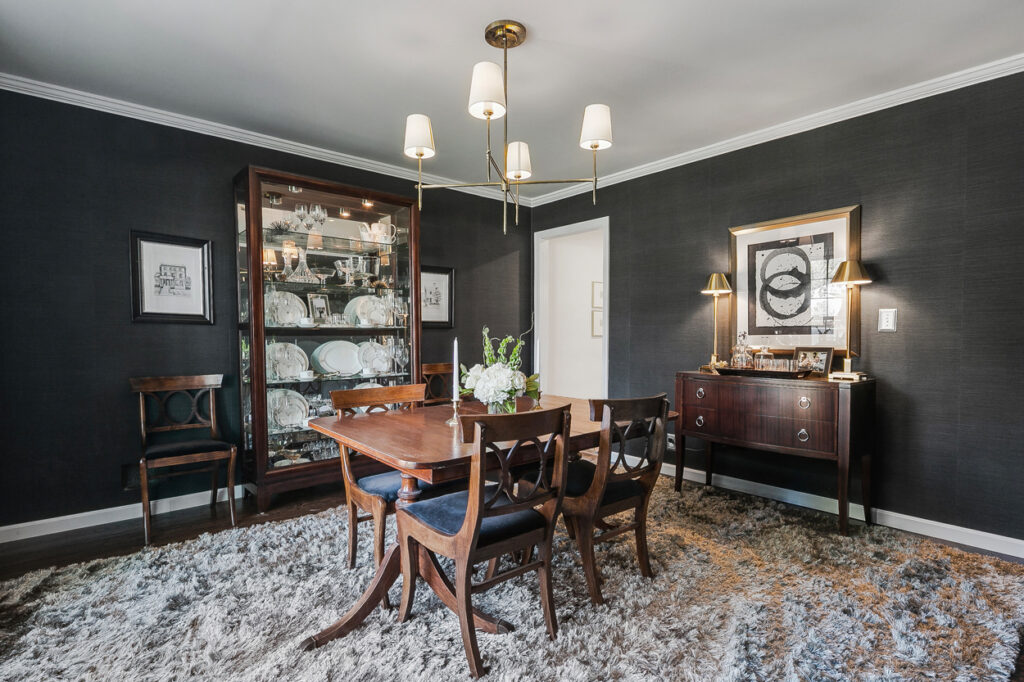 Wanting to up the ante a little from our previous home, we decided to go a little crazy with texture here, so I brought in my friend Crystal Smith from Bittner's to help us figure out wall and window treatments. We landed on a vinyl (read; easily cleanable) black grasscloth from Thibaut for the walls, and some gorgeous black velvet drapes in a Schumacher fabric with functioning brass hardware and this bronze-y, zig-zaggy, graphic trim from Trend Home. I can't get over how soft the drapes are!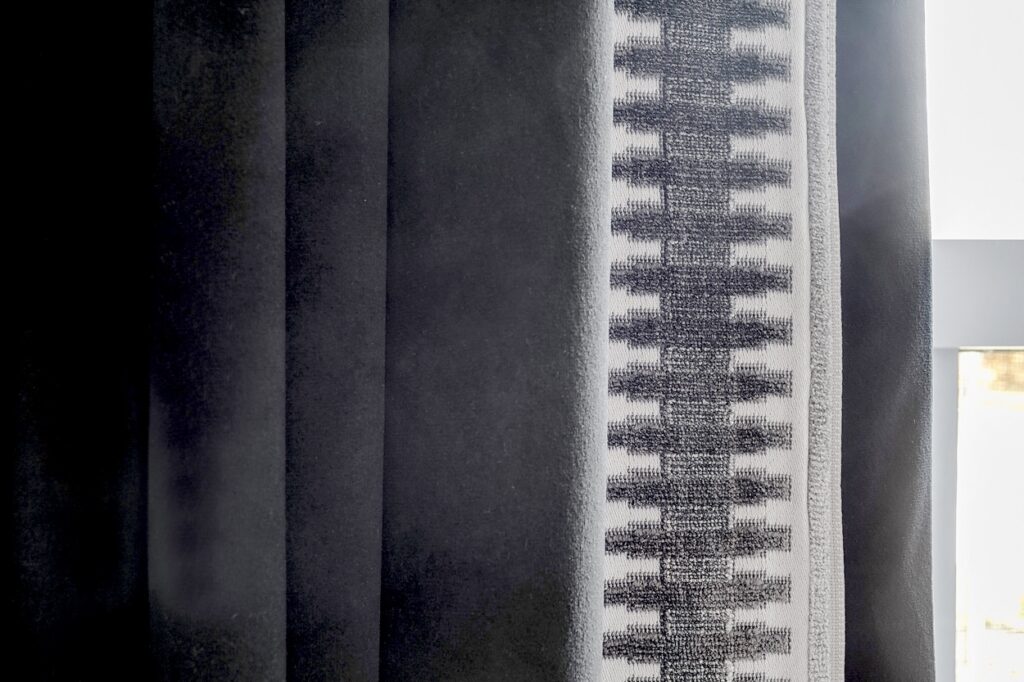 Because this room was so much bigger than our old dining room, we had the space for both my glass-front china cabinet and a bar area. We took the table we'd used in our entry at the townhouse and set it up in here as the perfect spot for the Bourbon. The tray we used in our old kitchen (for the same Whiskey reason) moved in between two all-metal gold lamps, and the coffee stain art that used to be in our bedroom went over top for a great focal point. A bowl of chocolate and a framed photo of Bryan and his buddies toasting before a wedding bring some personality.
This is what you see as you look into our front-facing dining room window, and I just love the light that comes off of these lamps at night.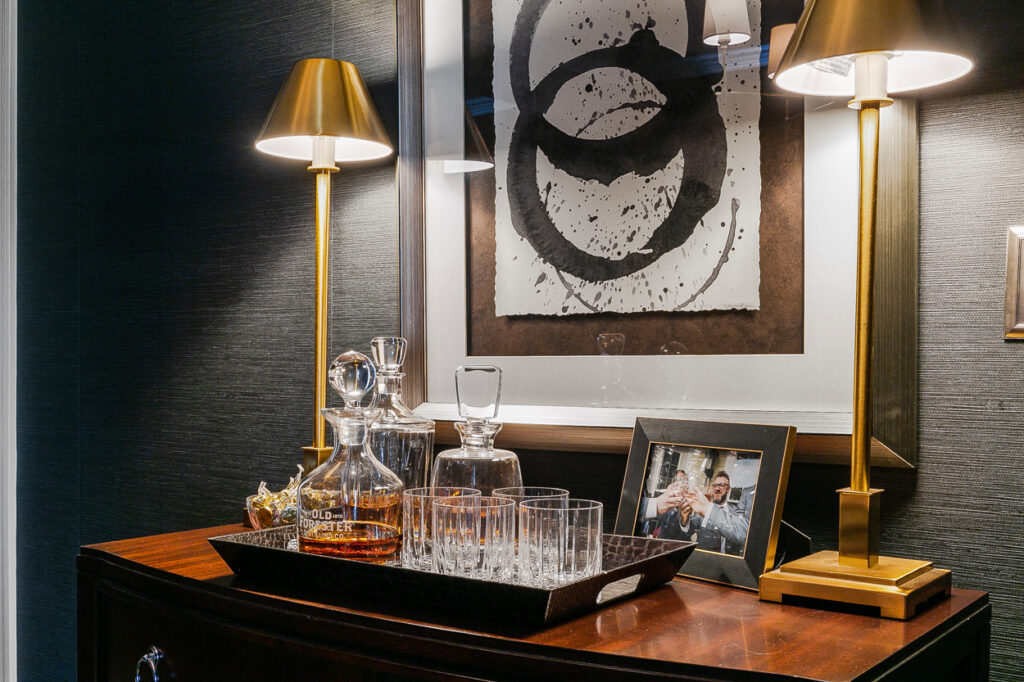 As always, there are a couple of things I'd like to tweak. That long blank wall where the thermostat is needs… something. I'd love to piece together a mirror collage wall just like the one from The Zhush, and Lord knows that giant white thermostat needs to be replaced with a black Nest to blend in (and to stop me from having to switch back and forth from heat to cool in the Kentucky Fall weather). And the table and chairs; They're my grandmothers, and 70-some years old. Crystal and I discussed replacing the chairs, sanding and staining the table, and replacing the top with a larger one, but I just can't. I still see my grandpa sitting here with cinnamon toast on Sundays, and can almost smell the caramel frosting on a spice cake for Friday night canasta games. We may reupholster the chairs in a fun animal print eventually, but I don't have the heart to do anything at the moment.
In truth, she's turned out pretty darn perfect. I love how much of a little hideaway the dark wallpaper makes things feel. When we pull the drapes and light candles, it feels like something special in here. We've come a far way from using this room as a wallpaper-primered, sub-floor laden, folding table-strewn combo office/kitchen/dining room that it was last year, and I couldn't be happier.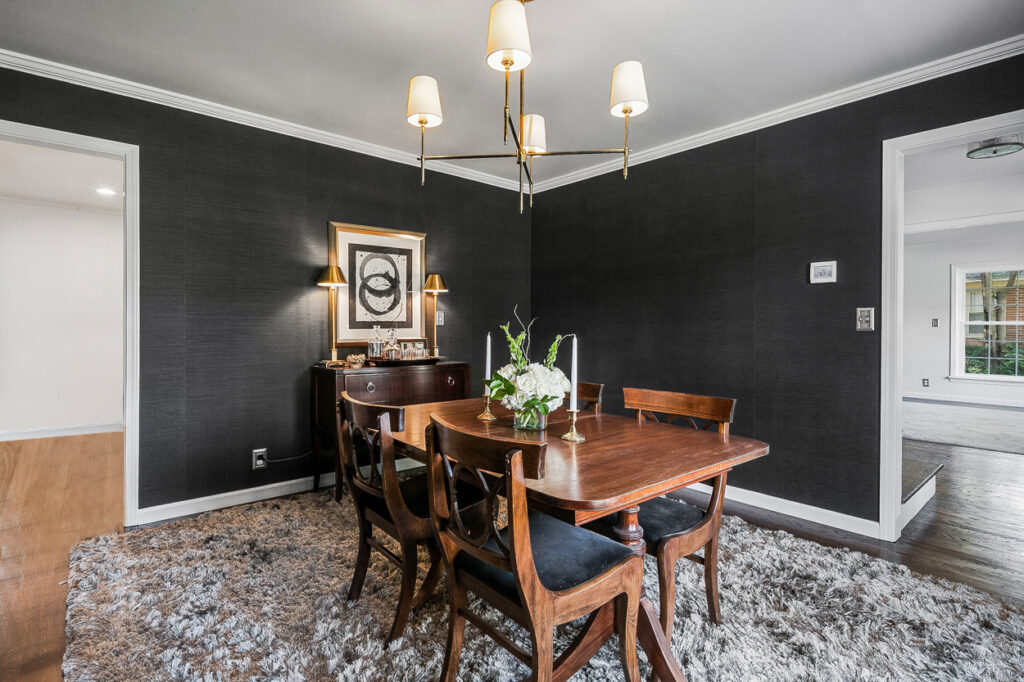 ** first photos by listing Brokerage Schuler Bauer **
** photos by Don Lehman **
** sources **
wall covering: Thibaut
drapery fabric: Schumacher
drapery trim: Trend Home
pendant: Thomas O'Brien for Visual Comfort
lamps: Lowe's
china cabinet: Macy's
bar: Hekman Furniture
table and chairs: vintage
decanters: Old Forester, Williams-Sonoma
rug: Mitchell Gold + Bob Williams
glassware: Williams-Sonoma
china: Vera Wang for Wedgewood
frames: Hobby Lobby
art: Scout
sketches: Wadia Newman Design