I know it feels like I've said it so many times, but I feel like I have so many rooms in this house that are just *almost* done. In our den, we're some sort of artwork, a bowl, and two side tables away from finished. In the living room? Curtains and a side table. Entry? A table. Every room has the same thing missing, and I've never searched for so many tables in my life.
I rather lucked out when it came to the occasional tables we have now in our formal living room. I spotted the end tables while perusing the internet, and purchased two along with a small sideboard that lived in our foyer in the townhouse (it's now serving as the bar in our dining room). I was at a final walk-through for a client when I realized that they had the matching coffee table, which came home with me for the low, low price of $100.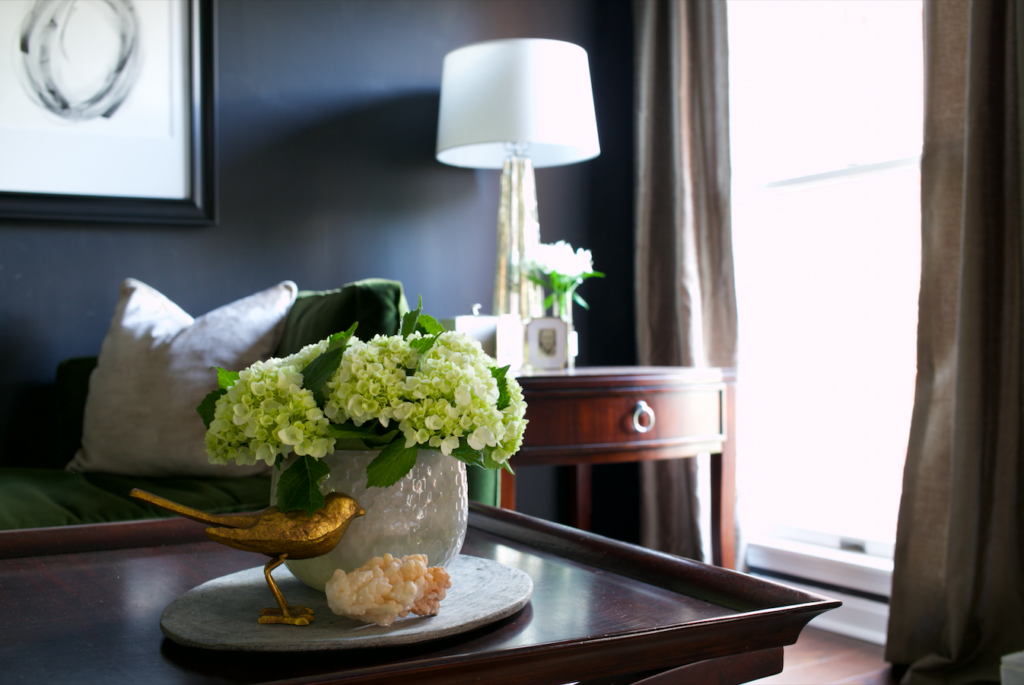 But now, I'm stumped. The doods are slowly becoming adults- we've been practicing leaving them out of their crates while we leave the house, and they've done so well (because they're the perfect dogs, I'm sure), so it's time to pack the crates away and finish the den. We have two sofas in there that face one another in front of a fireplace. One is flanked by the pottery barn floor lamps I talked about last week. That's the one I sit on. It's in front of the window in that room, and with the lamps on either side (as well as a basket of dog toys), there's not really any room for end tables. I find myself struggling with sitting down my water bottle, so it usually ends up being squished between the couch cushions or perched on the windowsill behind me. Neither are the best options, so the idea of one of those small "drink tables" seems to be a great bet.
The other sofa, however, doesn't have the luxury of having a drink-holding windowsill. Right now, Bryan is stuck balancing whatever he's drinking/eating/working on in a large basket of shoes… which means that usually his laptop is in there sideways with a charger sticking out, or a soda can is balanced inside a tennis shoe. It's not ideal.
I'd love to find some sort of substantial, almost black end table with a shelf and a drawer with a closed back for either side of his sofa. It would be perfect for holding lamps on that side of the room (because we know how I feel about overhead lighting), and the one closest to the garage door could act as a drop zone of sorts. The closest I found was the Edlyn table from Arhaus, which doesn't have a closed back, and is sadly sold out in the ristretto color. The hunt continues.
In the living room, our new wingbacks from Williams-Sonoma have arrived, which have proven to be a wonderful spot to perch in on weekend mornings with a cup of coffee, but there needs to be something in between.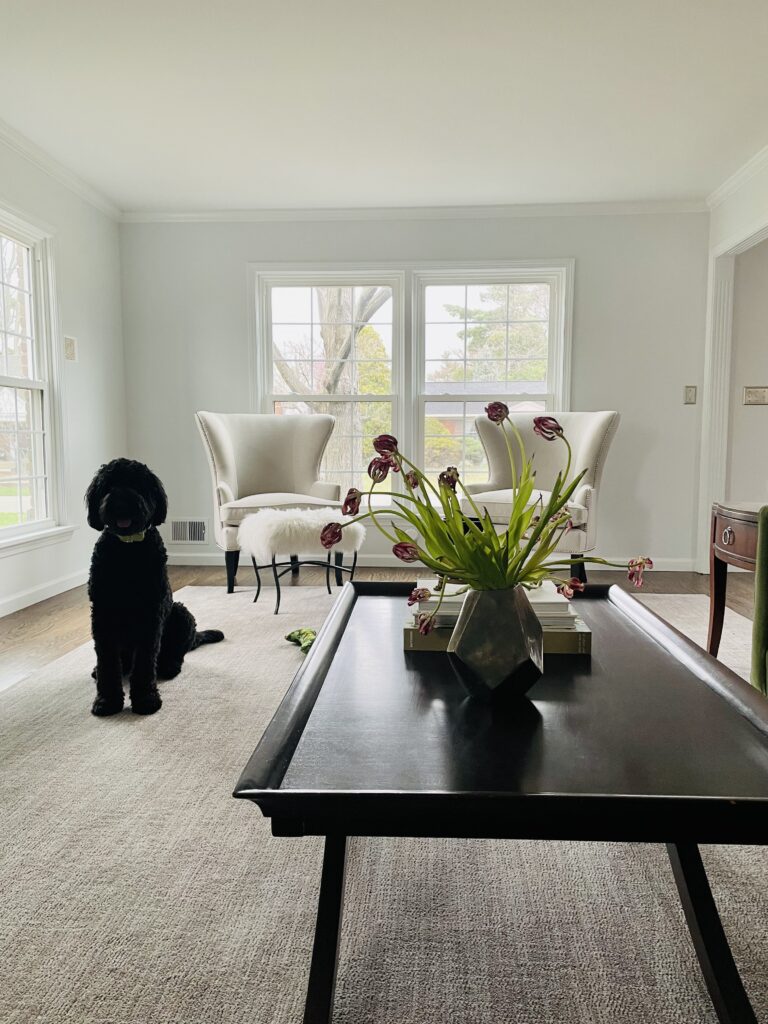 (Forgive the cell phone photo.) As much as I'd love something funky and fun like this little dude from Alice Lane Home, I'm just not sure it would be right in here… Perhaps something a little more traditional would work?
As I say, the hunt continues, as does the brainstorming to make this place "complete." I keep striving to reach that word of the year… Complete. Someday soon, it will be.
** this post is not sponsored in any way. all thoughts and opinions are my own **
** first photo by Don Lehman **